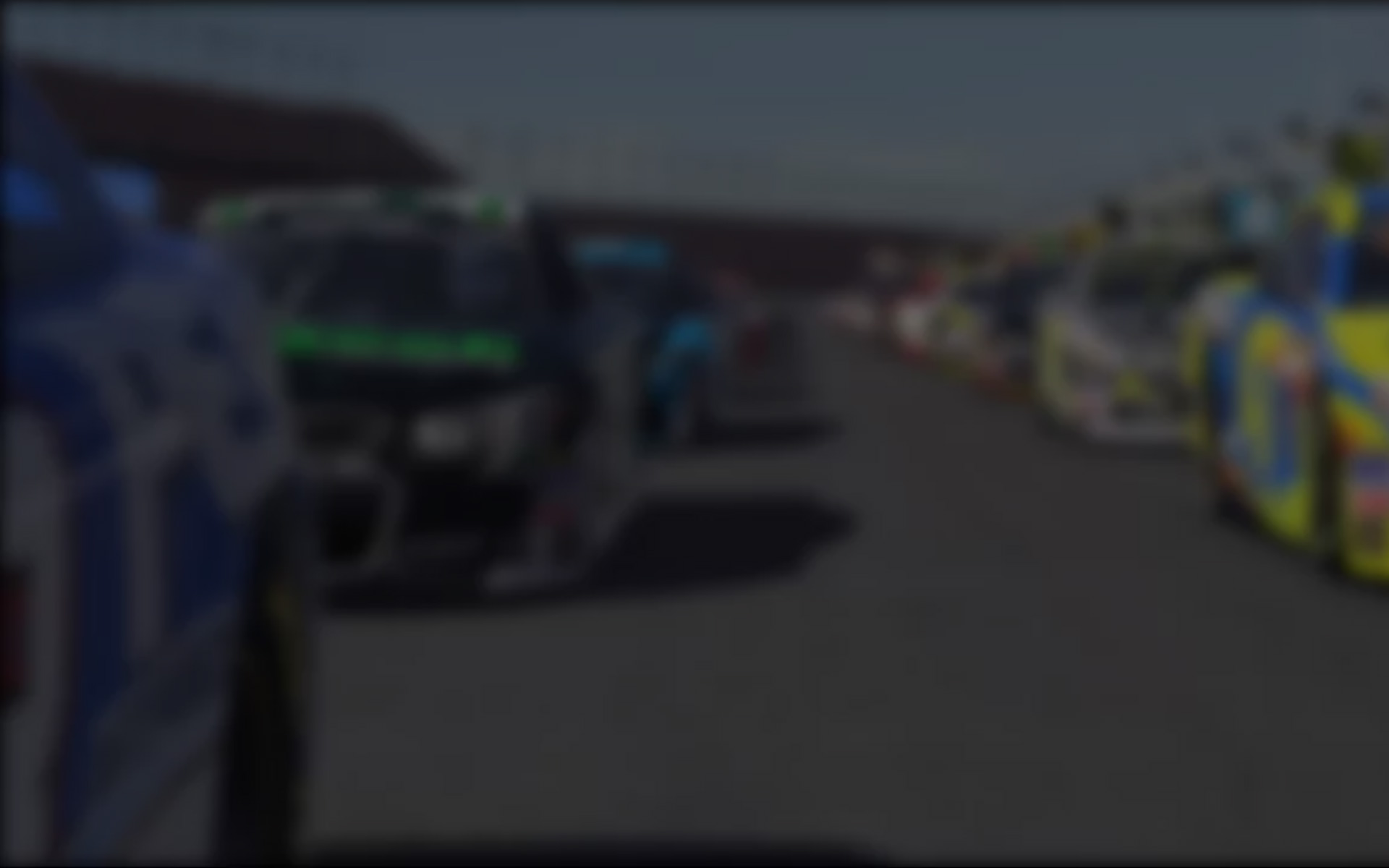 May 22nd, 2013 by Steve Myers
Well maybe that was a bit dramatic for the title on my recap of my visit to Austin, Texas for the V8 Supercars race at the Circuit of the Americas, but it does convey how bloody hot it was.  Sean Siff and I headed south for the Austin 400 and even though I was born in Dallas, living in the Northeast for the last 35 years did not prepare me for the heat.
I have never been able to come up with a creative enough story for Tony as to why I need to fly to Australia to network with the folks in the V8 Supercar Series.  So with the V8s making their first visit to the U.S. it gave me a perfect opportunity to meet face-to-face with our partners in the series, our terrific iRacing ambassadors, and hopefully some new partners.
Our trip started before the sun came up on Thursday so needless to say seeing Siff at the airport at 6 AM was not exactly a pleasant experience.  However, it was a wonderful treat to be greeted by the site of a black VW Passat with black leather interior upon our arrival in Austin.  I think I actually lived a nightmare of being trapped inside a microwave every time we got into the car.
We arrived at the track and where greeted by a great friend to iRacing, Vern Norrgard, who is in charge of all digital media for the V8 Supercar Series.  Vern has been a champion for iRacing with the series and is the one responsible for not only our partnership but also for the extensive coverage we get on the V8 website.  I request, no I demand, that any iRacer who meets Vern is immediately required to buy him a beer and some deep fried olives.
Vern spent the better part of the day talking with us and introducing Sean and me to many people inside the series, allowing me the chance to spread the iRacing gospel.  I am really optimistic that we will see our relationship grow with the series based on discussions we had during the trip.
One of the primary reasons we went to the race was the chance to sit down with iRacing members V8 Supercar rookie driver Scott McLaughlin and title contender Shane Van Gisbergen.  The two Kiwis have had a great start to their seasons with both having already won a race.  I won't go into too much detail on our visit with the guys because we will have a terrific iRacing TV episode to share with you about it.
I will say that both Scott and Shane could not have been nicer to us and spent a lot of time answering many ridiculous questions about their series and cars from two V8 novices.
Thursday night we headed into downtown Austin to have dinner with Vern.  The highlight of the night was trying to explain to Vern that the site of a grown man wearing only a thong riding a bicycle down the street is NOT a common site in the U.S. – that is unless you live in Sean Siff's neighborhood or downtown Austin.
Friday we headed back to the track to do some more filming with the drivers and our partners at Kia who had their Pirelli World Challenge Optima at the track for their own race at COTA.  The Cadillac CTS-V race car also hit the track on Friday and my goodness does that thing sound glorious . . . why it sounds exactly like ours sounds on iRacing!  Try this:  Turn your speakers up to 10 and hug your subwoofer.  That's what it feels like when the Caddy goes by you.
Okay I will just come right out and admit it.  I have a BBQ problem.  So needless to say, it was a requirement for my trip to Austin to visit the Salt Lick which we did Friday night.  Anyone who travels within 100 miles of this place and enjoys good BBQ MUST make a stop here.  You know a place must be good when there are 300 people TAILGATING with coolers of beer waiting for dinner.  I will never forgive Sean for ordering TURKEY at quite possibly the best BBQ joint in the world…..
Saturday was the first day of racing on the track and I hate to admit we did not bring Scott and Shane very much luck on the track.  The good news is that we left after their first race and their weekend started going much better for them!  I also had a very productive meeting with the track and I am REALLY optimistic that we will get the track signed.  I also had a good conversation with Holden as well and we left the meeting with the promise that we would continue our discussion in the coming weeks.
One thing is certain: The Circuit of The Americas is quite frankly the most stunning track I have been to from a design and architectural perspective.  The layout and finish of the paddock, the breath taking media center and, of course, the iconic tower are highlights . . . but everything is really top shelf.  The elevation change of Turn One is really amazing and TV really does not do it justice.  It's amazing what $400 million dollars gets you!
All around it was a great trip and I want to thank Vern, Scott, and Shane for all the time they spent with us.  Stay tuned for the upcoming iRacing TV episode featuring our trip and make sure to follow me on twitter @iRacingMyers as I tend to send-out photos like the ones in this blog while I travel on these great adventures.
---
You may also like...
---
---