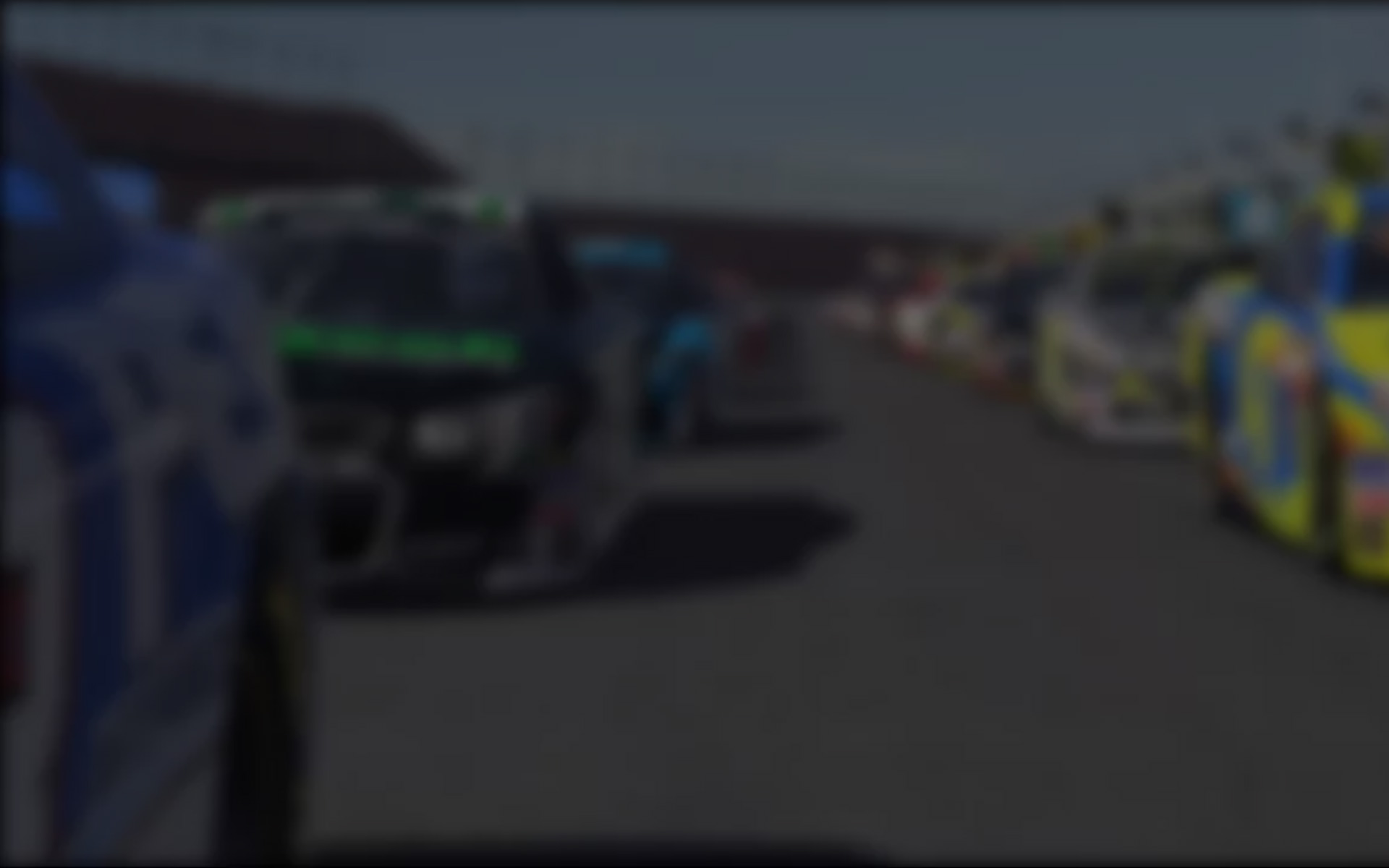 Audrius Valantiejus had a strong week at the tricky Interlagos circuit to storm to the top of the iRacing.com Radical Challenge table with an excellent 198 point haul.
The smooth Grand Prix circuit was expected to suit the Radical SR8 but the changes in camber throughout the circuit made setups trickier than expected. Turns One of the Senna Esses and Turn Nine (Pinheirinho) proved to be the most challenging and saw their fair share of incidents.
Sharing notes with the SpecRacer Ford series, which shared virtual garage space with the Radicals this week, it appears this is very much a nature of this circuit as the smaller sportscar drivers reported similar problems.
Despite the handling problems, participation wasn't noticeably affected as 275 sim-racers took to the track over 34 official races during the course of the week.
Daniel Pozueta, Aday Lopez and Darrell Taylor all registered three wins with Pozueta scoring the most points (184) of the trio, and Taylor getting the worst hit-race with three wins from eight starts to make 120 points for the week.
Taylor's performance took him to within four points of Bruno de Bernardi at the top of the Division 3 table and a dozen clear of Gav Mason in third. Bernardi and Taylor both sit strongly in the overall table well inside the top 25 and less than 20 points from a top 20 spot.
Frascnesco Chiarello made the most starts, 11 in all, with Juan Cuadrado taking seven green flags and further eight drivers all making more than four starts during the course of the week.
Valantiejus now leads the championship by a strong 18 points ahead of Xavier Busoms and is 11 up on Pozueta.
In Division 2 Marc Matten continued a strong season, 132 points maintaining a strong gap back to Marco Paggi in second, despite the Italian driver outscoring him by four points in Brazil. In third, 15 points further back, is Iberian driver Juan Luís Martínez.
Matten and Paggi are also putting in a strong overall performance and both sit comfortably in the top 10 of the overall table.
Eugenio Sordo leads Division 4 and now has a gap of 11 points over UK&I driver, Craig wise. Sordo's club mate, Iberian Alejandro Bernabe, is just three points further back in a tight battle for overall honors.
Christian Morena continues to dominate Division 5 and now has a 56 point lead over a tight battle between Steve O'Malley, Joshua Freeman and another Iberian, Oscar Buzonat.
Matt Lebon has a comfortable lead in the sixth division, as 24 points seperate the New Englander from Michael Gene Nelson with Mike S Johnson further back.
Like Morena, Peter Yacano is dominating his division with a 48 point advantage over Michael Hilscher and a whopping 70 over PJ Selley. Further domination is seen in the next division with Matthias Weiner clearly out of position with 156 point lead in Division 9. The German driver sits 60th overall, an impressive performance.
Division 10 and the Rookie division both welcomed their first entries this week. David Smith, JC Tussey, Jason Berg, Jeff Van Stone and Joe Puccino all made their first starts of the season with Berg scoring an impressive 98 points.
The series now moves to Australia and the flowing, fast, Phillip Island track as the season continues to fulfill its promise of well-subscribed grids and excellent participation.
---
You may also like...
---