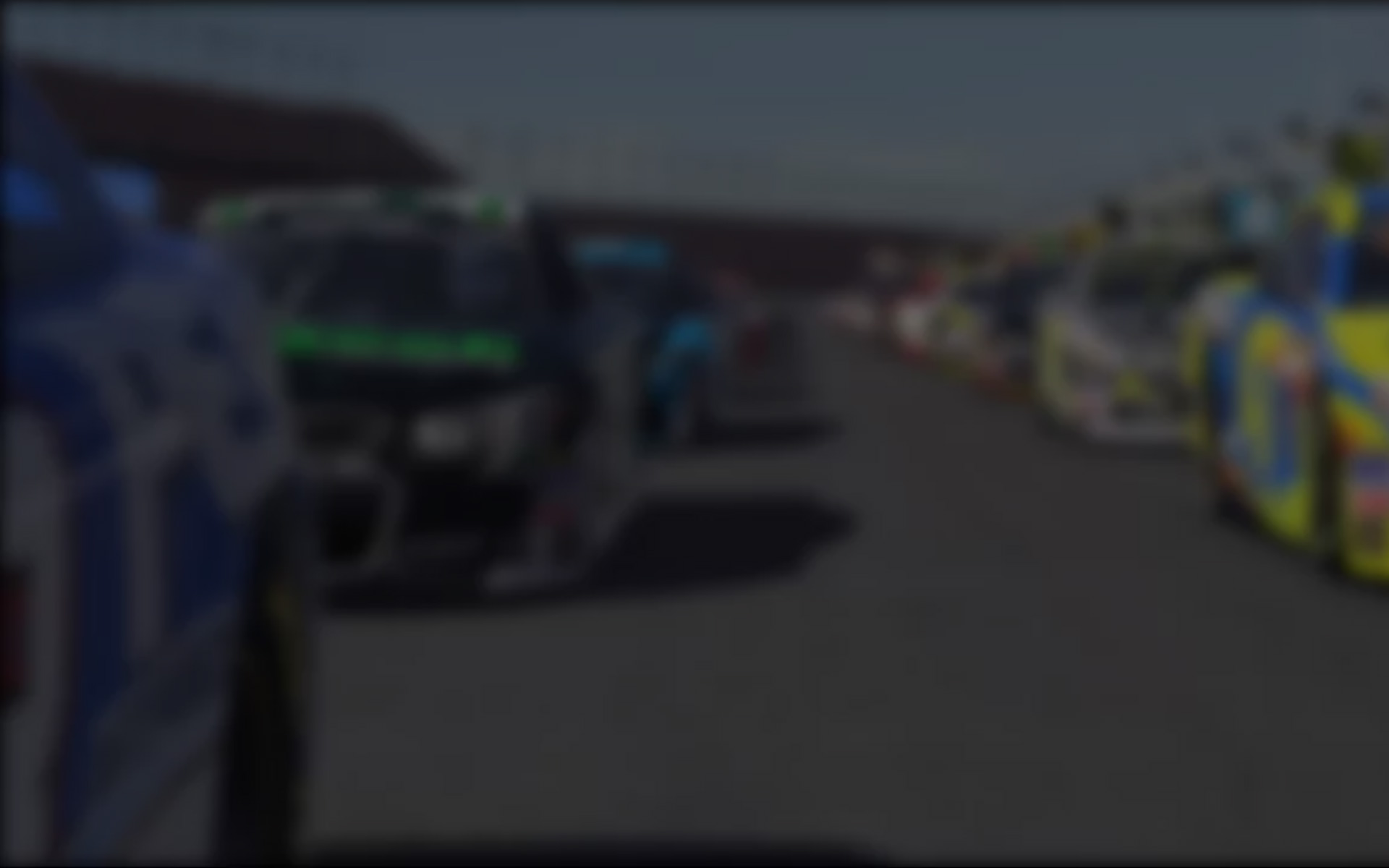 Shane Van Gisbergen and Chad McCumbee each won a pole position and a race, and they each finished third in the other race, but Van Gisbergen won the third tie-breaker and was crowned the winner of the second annual iRacing Pro Race of Champions.
McCumbee (NASCAR CWTS) dominated the opening round of the Chevy Silverado event at Iowa Speedway, besting Kyle Larson (NASCAR K&N) for the pole, then leading the 25 lap online race from start to finish.
"I knew qualifying was going to be important," said McCumbee.  "I'd run a few races beforehand and knew how hard it is to get through traffic.  So I practiced doing qualifying runs and it worked out well.  I got a good start and was able to stay up front the whole way."
If Iowa was smooth sailing for McCumbee, it was a hard-fought (but enjoyable) battle for Larson, Van Gisbergen (V8 Supercars) and Richie Stanaway (Renault 3.5 . . . and iRacing Road Pro Series).  The trio ran virtually the entire race nose-to-tail or side-by-side and, in some cases, side-by-side-by-side before Larson took the runner-up spot ahead of the Kiwis.
"I had an awesome race with Kyle," Van Gisbergen said. "I'm a big fan of Kyle's I saw him race in NZ last summer so to have an awesome side-by-side race on the oval with him like that was so cool! After many laps side by side I couldn't get passed so I ended-up settling for third."
The situation was reversed at Watkins Glen, where the Kiwis worked together to monopolize the front row as Van Gisbergen edged Stanaway for the pole, with McCumbee and Larson on the second row.
"Shane and I were talking back and forth on 'team speak' to coordinate our efforts," explained Stanaway.  "We took turns slipstreaming one another and, right at the end, he put in a great lap for the pole."
If qualifying up front was important at Iowa, it proved utterly crucial at Watkins Glen.  While the first rows got away cleanly, utter mayhem reigned in the midfield at the drop of the green flag with 2012 NASCAR Sprint Cup champion Brad Keselowski threading the needle through the chaos to move into sixth spot behind Van Gisbergen, Stanaway, McCumbee, Larson and an amused Chris Dymond (Porsche Carerra Cup GB).
"I've only needed one of my four cans of Mountain Dew so far," quipped the Englishman.  "I've been too busy laughing."
The lead trio managed to break away from Larson over the first few laps.  Once clear of their pursuers, the leaders began jockeying for the win.  Stanaway drafted past Van Gisbergen into the bus stop chicane on Lap Five.  When the V8 Supercar ace returned the favor a few laps later Stanaway resisted and ran wide, with  McCumbee grabbing second in spite of himself.
"I planned to stay in third and let those guys fight it out together," he said, "but I got the draft and went up into second."
On the penultimate lap, Stanaway muscled his way past McCumbee into second spot but it was too little too late, as Van Gisbergen took the win by .123s.  McCumbee matched Van Gisbergen's Iowa result by coming home third ahead of Larson, Dymond and Keselowski.  And speaking of matching records, Stanaway (P4, P2) and Larson (P2,P4) tied for third, while Keselowski was credited with fifth overall ahead of Timmy Hill (NASCAR Nationwide), Brandon Davis (NASCAR K&N), Carl Edwards (NASCAR Sprint Cup), Matt Halliday (V8 Supercars) and Michael Self (NASCAR K&N).
While understandably disappointed at the outcome of the (admitedly arbitrary) tie-breaker system, McCumbee had no complaints.
"That was awesome," he said, "although I was hoping they'd go to laps-led as the tie breaker!  I really appreciate iRacing for putting-on this event.  It was awesome."
He'll get no argument from the winner.
"The race was an intense three-way dogfight for the lead with positions changing many times!" said Van Gisbergen. "Luckily Richie managed to sneak into second on the last lap which made it a tie for the points lead which was cool. Doing races like this with all the real drivers is certainly fun but everyone wants to win it! Can't wait for the next one."
Van Gisbergen has plenty of company on that score.
---
You may also like...
---