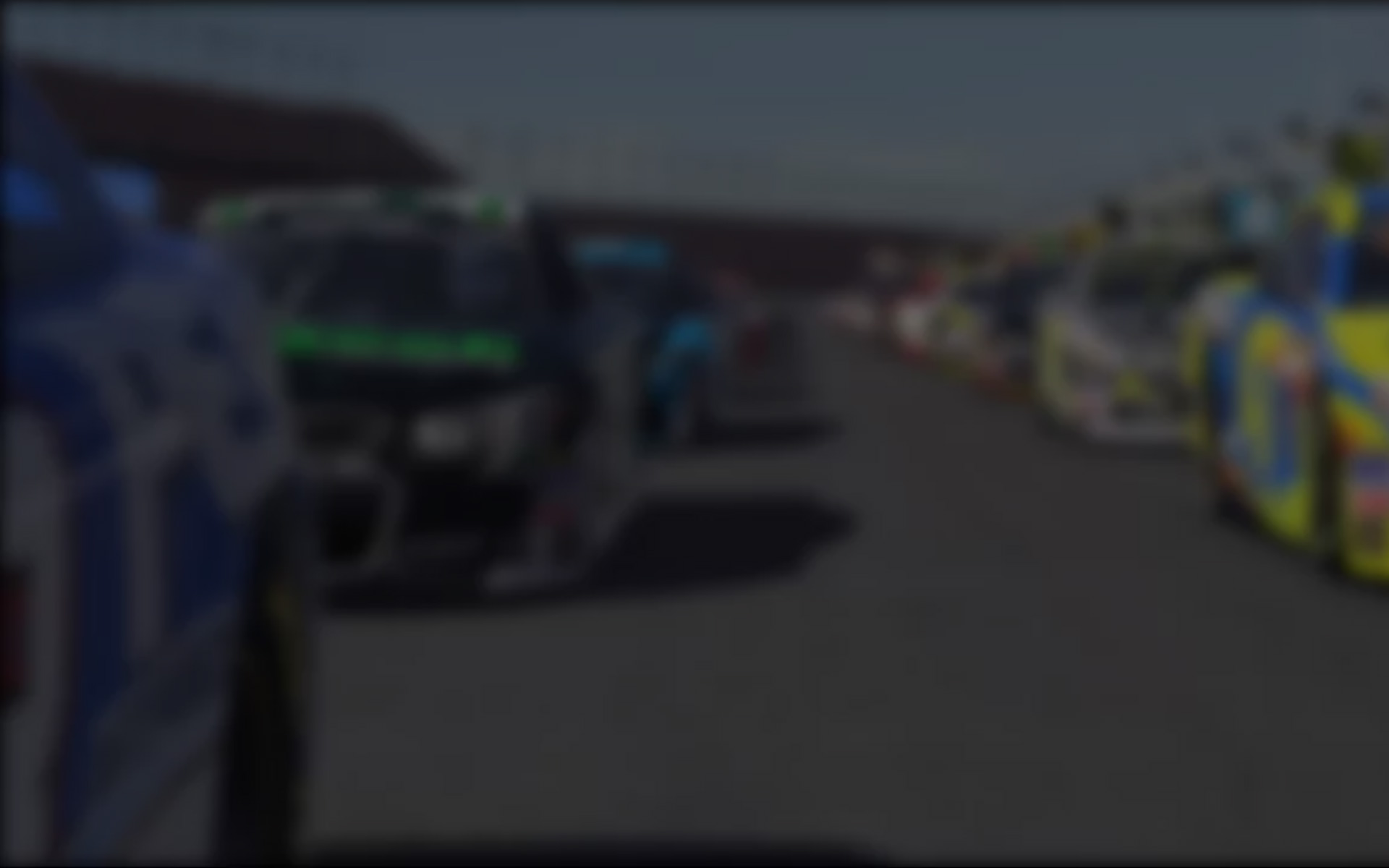 Coming into Week 11 of the iRacing IndyCar Road Series, Jeffrey Rietveld had all but locked-up his title. It would take the incredible turn of event to overturn his authority on the championship. As such, he was not in attendance to the broadcast SOF race. In that race, Joao Vaz was on pole, followed by Richard Avery and Martin D. Christensen. The race this week was at Phillip Island, a track synonymous with being fast, flowing, and full of horsepower and, given its location on the Australian coast, simply epic views.
Vaz lead to the green, with Avery close behind. Christensen, however, would got loose in the last corner before the green, losing third to Christian Thilo-Zuch before the race had even taken said flag. Christensen's nightmare lap would continue. He got loose into Turn 3, and Andrea Baldi would take it to his outside going into the hairpin. Christensen lost control under braking into Honda Corner and, as he tried to recover, he came back across the track, collecting Baldi and Vedran Kralj in the process.
Kralj had made a simply storming start from the eighth place. He beat seventh place starter Enzo Canta into the first turn, then went to the inside of Fabio Milani into Southern Loop, moving himself up two spots in as many corners. When Christensen and Baldi had their incident (collecting Kralj in the process) he would move up to fourth. However, Kralj's damage would haunt him as later in the same lap, he spun and give up fourth place to Milani.
The best first lap had to go to Graham Short. Outrunning the 13th place starter into Doohan Corner, he moved through to take the spot.  Through Doohan he avoided an incident involving Carlos Jimenez Cobo and Ivan Sole, then avoided the Christensen, Baldi, and Kralj incident at Honda to move to sixth place by the end of the first lap.
The field would then calm down for a very short time, with Vaz pulling a gap on Avery who, in turn was pulling away from Thilo-Zuch . . . who was pulling a gap on Milani. Short put a wheel off on Lap Three, losing sixth to Vedran Kralj who was soldiering on with his damaged Dallara DW12. However, within 25 seconds of that, the back-end on Kralj's car stepped-out through Southern Loop and Short had nowhere to go. The two made heavy contact essentially ruining both cars, as each went off several times throughout the course of the next lap.
Short continued to slide back with such a top speed disadvantage that (through no fault of his own) created some sketchy situations in his wake. On Lap Five Karsten Brodowy took to the grass in an effort to avoid Short's slower (as in 15 mph top end) and stricken car, taking over P13 in the process.  However, Brodowy went off through the Southern Loop, giving that spot to Ivan Sole!  Short spun as well, and Laszlo Czigledszki passed both Short and Brodowy, with the Dogemobile of Matthew Burrows following him through to make-up two spots.
The race had been absolute bedlam so far, but finally around Lap Six drivers fell into their respective grooves and began driving their own races. There were really only a few isolated incidents. On Lap 11, for example, Enzo Canta spun.  Unable to lock the car down, he came back across in front of a heated battle between Ro Nijland and Baldi, who narrowly avoided him. Canta's adventure continues as he pulled-out perpendicular to traffic in the middle of the track in traffic, forcing Victor Bukovetsky into the grass in an effort to avoid the stationary, sideways Dallara. This would allow Steven J. Smith to close in and pass Bukovetsky.
While all this was unfolding, Milani had closed in on Thilo-Zuch for third and a dice shortly ensued. However, in an effort to make-up some time on Milani, Thilo-Zuch would pitted on Lap 13, trying to short pit.  Arguably, his strategy worked as, a lap later Milani spun-out, losing precious time in the process.
Avery headed to the pits on Lap 15. The top two had pulled an incredible gap on the field, and as a result Avery was able come down pit road, do a pit stop, and exit the pits without ever coming within a half-straightaway of a car that was not pitting and passing him for position.  Vaz pitted the following lap as top group cycled through. When the dust settled, your top five (in order) consisted of Vaz, Avery, Thilo-Zuch, Milani, and Baldi, who had made a simply epic recovery drive after his first lap contact with Christensen. Sixth was be Nijland . . . at least until Lap 22 when he went off and made hard contact with the barriers, effectively ending his day.
The top five, however, remained constant throughout the remainder of the race as Vaz  took a dominant win over Avery, leading every single lap. Thilo-Zuch would brought it home third, capping off the podium.
In terms of the championship picture, the race had little impact for, as noted earlier, Rietveld had already all but locked-up the title. There was one more week to run, however, and the field was ready to go, ready to have the season end on a high note, and prepare the "sprint" Season 4.
---
You may also like...
---