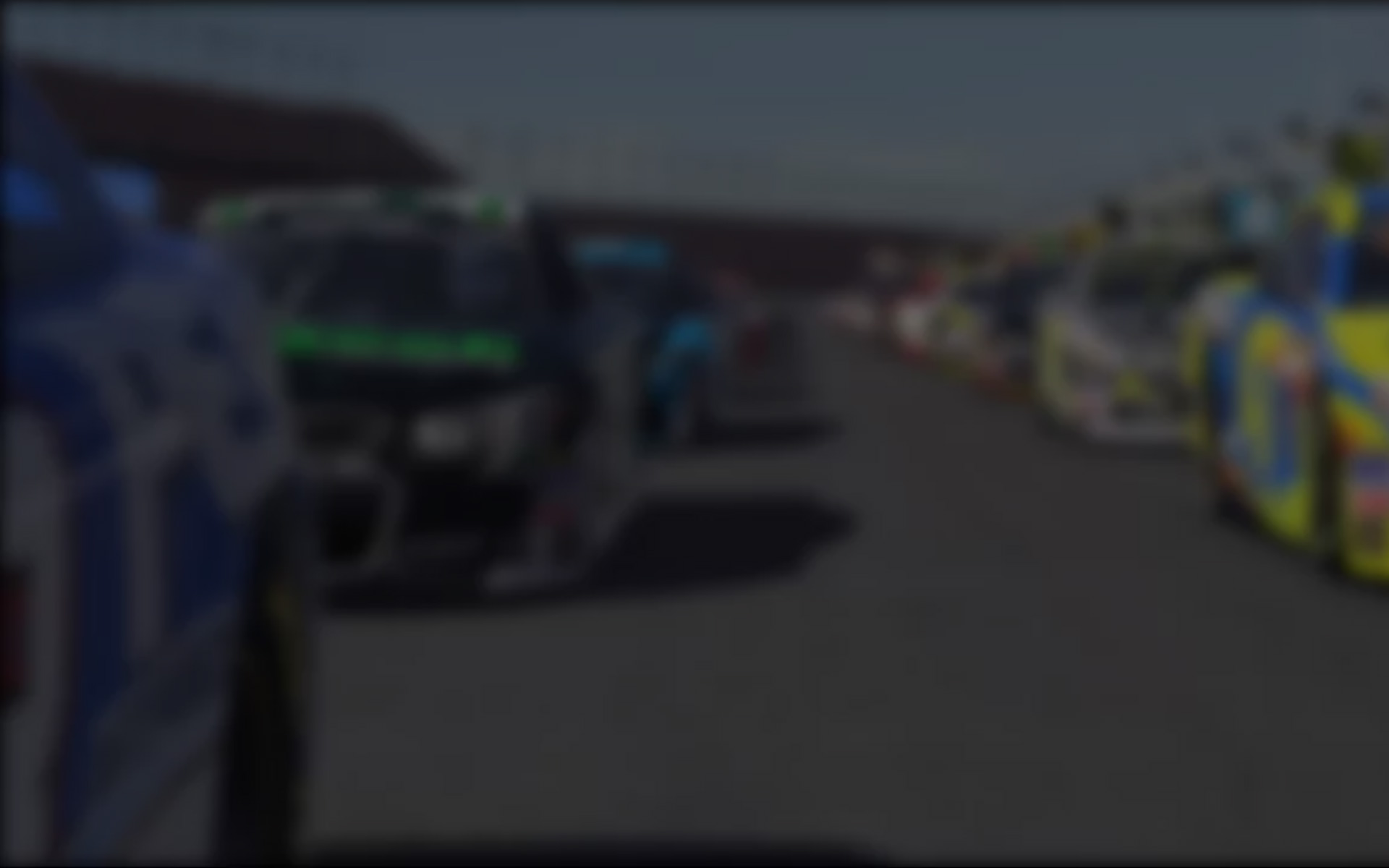 England's classic Donington Park played host to a challenging fourth round of this truncated iRacing Radical Challenge. With two rounds left to play, Jairo Via extended his championship lead and now has a massive 106 point advantage over Ian Card after taking advantage of surprisingly high SOF races on Monday night.
For the second straight week the Iberian sim racer scored over 180 points, 38 more than Card, his nearest rival. Card scored a strong 150 points, however, and moved into a strong second place in the championship, while Quentin Kint took third overall with a 135 point finish at Donington.
Further down Markus Papenbrock gained a strong five places to move to seventh overall after another solid week of sim racing. The DE-AT-CH driver had a poor first week in the season and now looks set for at least a top five finish once dropped scores come into play.
Other solid gainers included ten-place gains for A.J. Lamberti and Baltazar Guerra de Lima who both moved into the top 20 overall. They have one zero point week each so potentially could move into the top 10 by season's end.
Card leads Division 2. nearly 80 points up on Mikko Harju, while Johannes Hestermann dropped to third after a poor week. He now sits 11 points behind Harju and 19 up on Mick Carr.
Division 3 continues to be a tight battle between the "Simons" with Russell now leading by 10 points over Mitchell, while Fredrik Rutgers is just 10 more back in third. As with their on-track racing. this battle looks to be coming down to the wire.
In Division 4 Tobias Harnvi's poor week allowed Scott Gruber to extend his lead to 42 points, but the division is still wide open. Thomas Willershausan sits in third but is under intense pressure from C.J. Conneally, a half dozen points further back.
Carlos Lopez continues leading Division 5, although his absence at Donington Park enabled second placed Katier Scott to closed to within 24 points of his lead. The duo have a substantial gap over the rest of the field in a division showing only sporadic participation. Any driver turning-up for the final two weeks is in with a great chance of a top three finish.
In contrast, participation in the 6th Division is much improved. Lee Ward, the divisional leader, sits 17 points ahead of Johan Dahlgren despite missing the Donington round.
Speaking of which, participation was surprisingly down this week, possibly caused by two problems which made things tricky around this classic race track. First, the topology and grip levels of the track caused brake lock-up problems for some drivers which, in combination with the tricky nature of the Melbourne Loop and Goddards corners, meant many drivers simply weren't comfortable. If Donington makes it to the next season's schedule, the feeling is the National Circuit will be the better choice.
Despite these issues, a field of 22 Radical SR8s materialized at 5:45 on Sunday, with Via winning comfortably ahead of an intense battle between Lamberti and Papenbrock. The duo were separated by just .8s at the flag with Quentin Kint just 4s further back.
The race didn't start well for several drivers, however, after an incident that was a near replica of an incident in the Radical Clubman's Cup race at the same venue back in September. The real world Pr6, Prosport and SR3 event was red flagged after three cars spun and crashed while in the virtual world we were able to continue with several cars sporting damage after spins in Redgate on the opening lap.
Further round the early laps the chicane, also a real world 'favourite' for incidents, saw two incidents including one involving lapped traffic late in the race.
Overall, however, the racing was as clean as ever with some intense battles throughout the field.
Click here for a video replay of the race.
The field now moves back to the United States and Road Atlanta before the season finishes in Brazil at Interlagos.
---
You may also like...
---