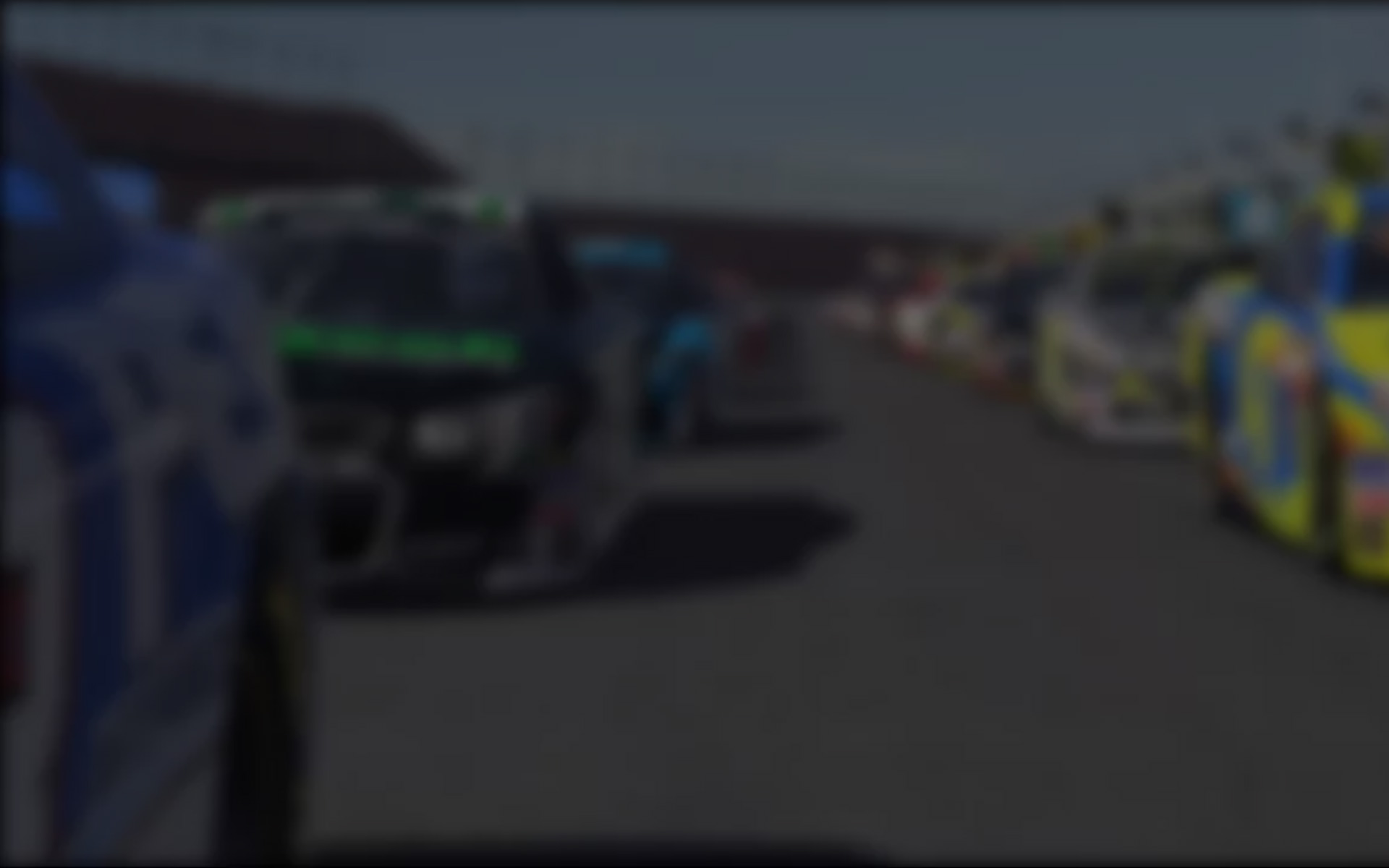 September 21st, 2011 by DavidP
After two weeks in Japan, Week Six in the Thrustmaster Mustang Challenge brought the Pony Car sim racers back to the United States for some action at bucolic Virginia International Raceway.  The 17-turn, 3.27-mile beast of a track, located in Alton, Virginia, and has played host to great racing since 1957 and was a major sports car racing circuit during the 1960s.  275 racers tried to make their mark as the best Mustang pilot during Week Six, but it was Christopher Roberts (New York) who ended the week on top.
Weekly High Strength of Field
As mentioned above, Roberts was able to take the points and run as he dominated the week's highest Strength of Field (SoF) event.  The 2311 SoF was crushed by Roberts who came away with a 23.763s margin of victory over second place Ilpo Heikkinen (Finland).  The final podium spot was earned by DE-AT-CH club member Matthias Schulz Jr who came across the finish line over 56 seconds behind leader Roberts.  The remaining spots in the top five were occupied by Steve Brown (Connecicut) in the fourth position and Luca Cavaglia (Italy) in the fifth position.
Weekly Standings
With the victory in the week's highest SoF event, Roberts was able to earn 144 championship points for his efforts during his one race throughout the week.  Second place on the week was held down by Virginia's Jason Lisner, who was just a mere seven points behind Roberts for the weekly title.  Ryan Field (Massachusetts) ended Week Six in the third position followed by Kris Tarrant (Australia/NZ) and Ilpo Heikkinen (Finland) who rounded-out the top five.
With the staggering amount of success Lisner has had sim racing over the years, who better to talk with than one of the greats at what they do?  I was able to get an insight on many things that have helped Jason both in real life driving, and in the virtual world.
"This week at VIR in the Mustang went great," he said.  "Being that VIR is my home track, and I have lots of real track time on it makes it so much fun for me.  As I can use things from real life, and learn things on here that will translate to real life.
"This week's quality of racing was wonderful. Everyone was very respectful, both in practice and racing. The highlight of my week was running the 2 03.8 setting pole and the current world record. Christopher Roberts and myself had a pretty fun little battle going on for pole throughout the week, and it was really fun to see how fast we could get the FR500S around full course.
"The Mustang just does everything great around VIR in my opinion, and out of all the cars in iRacing it gives me the most confidence.  I enjoyed this week so much because of the fact that it's so technical and really brings out the true talent."
Season Standings
At the half way point during the season, Oscar Sahlin (Scandinavia) holds a 13 point lead over second place driver Sascha Thomaszik (DE-AT-CH).  Ryan Field sits in the third position overall, just 16 points behind.  While on the topic of Ryan Field, he produces a great analysis on the Mustang FR500S each week for the upcoming track in the Class D Mustang forum located here (http://members.iracing.com/jforum/forums/show/678.page).  Maurice Dietzel (DE-AT-CH) sits fourth in the standings followed in the fifth position by Maik Peters (Benelux) who is just 32 points out of the lead heading into Week Seven.
Weekly Qualifying
Jason Lisner and Christopher Roberts had one heck of a battle for the top position on the qualifying chart all week long, but after seven hard- fought days, Lisner was able to come out on top.  His time of 2:03.862 was just a few hundredths faster than Roberts' time of 2:03.947.  Those two drivers were the only ones to break into the 2:03's.  Scott Michaels (England), Ryan Field, and Eric Foss (Texas) completed the top five for Week Six qualifying.
Check back next week as the Thrustmaster Mustang Challenge will head to New England for some tight racing at Lime Rock Park .  As always, be sure to visit www.iracing.com to become part of the largest motorsports simulation community and www.thrustmaster.com for information on top-of-the-line equipment for both PC and console gaming.
---
You may also like...
---