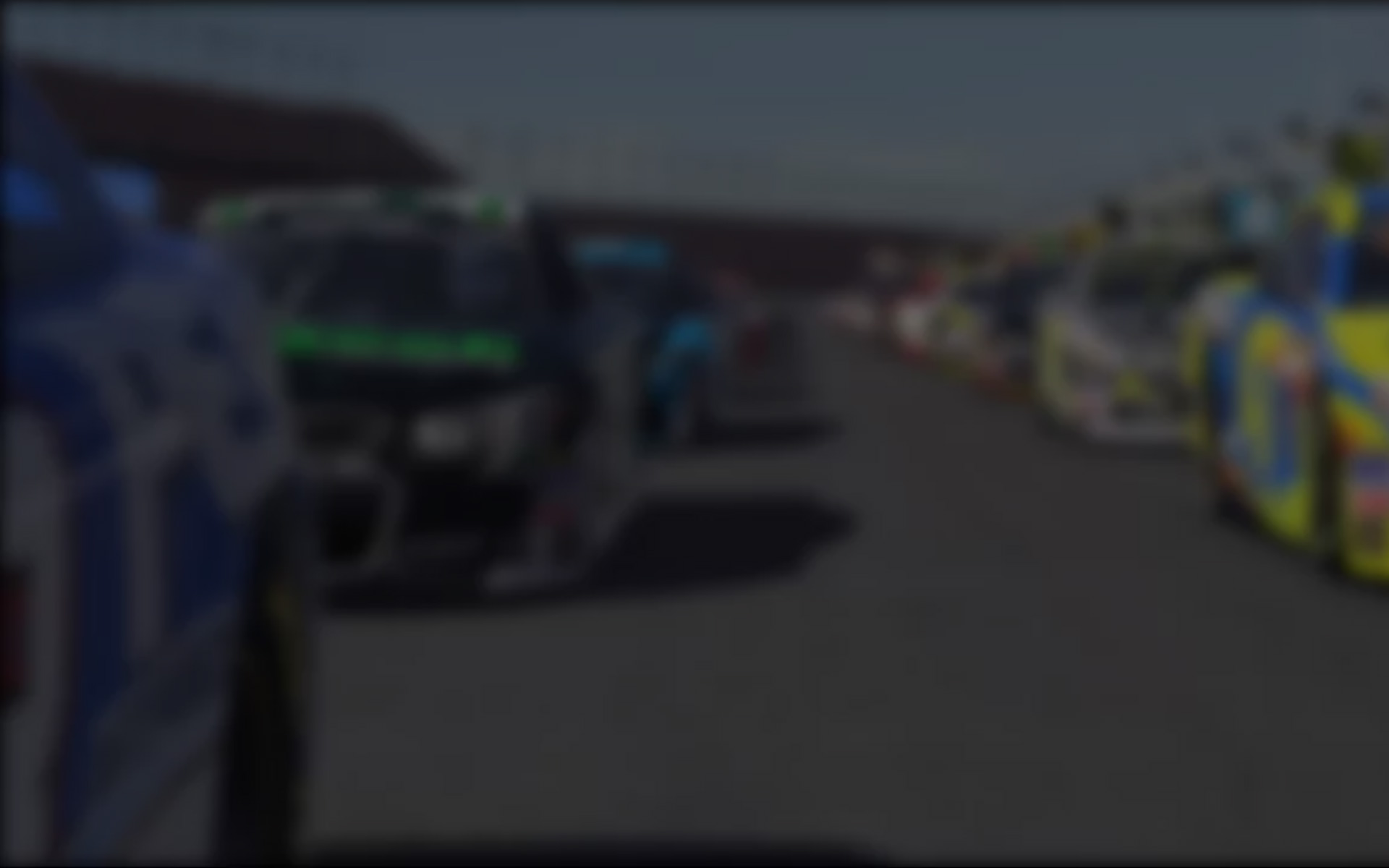 May 8th, 2018 by Jake Sparey
The championship picture took another unpredictable turn as VRS Coanda Simsport secured their seventeenth consecutive win with Martin Kronke securing his second win of the season. Championship leader Greger Huttu though would collide with Mack Bakkum for the second consecutive race, leaving the Team Redline talisman only able to salvage fourth.
Road America has long been a staple in the iRacing calendar for a number of reasons. Not only is there a track which makes every corner a test but at the same time, it makes for great entertainment over the course of the event. The topsy turvy start to the season would be one to remember and even more so because of the landscape. Greger Huttu had the championship lead however was still without a win since Nurburgring 2016 and would be screaming out to continue his good form. Coanda once again looked mighty with their package and looked set to prove why no other team could stand near them.
Qualifying would shake things up a little more though as Martin Kronke would secure pole position with a time of 1:34.681 ahead of his teammate and title rival Mitchell DeJong on the front row. Finland would lock out row two as "Dracula," Aleksi Uusi-Jaakkola would be the leading Redline vehicle ahead of VRS Coanda Simsport's Martti Pietila. Burst Esports' Joshua Rogers would bring his McLaren up to fifth while more surprises would be in store as Orion Race Team's Davy Decorps would start sixth. This would leave Greger Huttu only seventh after having a sloppy second qualifying lap to be joined with rival Mack Bakkum in eighth. Fifth in the championship Antoine Higelin would not set a lap time and start from the back of the grid for Apex Racing UK.
A sluggish start from Kronke would allow both DeJong and Pietila to surge past on the run to the first corner as carnage would ensue at turn three. Davy Decorps would lose the rear end of his Orion machine before collecting Marcus Jensen's Burst Esports car before heading back across the circuit, taking a number of vehicles out of the event. Greger Huttu would also survive an early lap one scare as he would get tagged through the Carousel by Joshua Rogers and somehow remain unscathed with only two positions lost.
In the opening lap of forty-seven, Antoine Higelin would make thirteen positions but would make a meal of overtaking VRS Coanda Simsport's David Williams through the uphill turn six on lap three. Higelin would be broadside through the middle of the corner, saving the car, but not enough room for the Englishman on his outside, costing Williams precious seconds. Higelin though would be out of his rhythm and would find the wall at the Carousel later that lap, spearing into the middle of the road and nearly taking out a handful more drivers in the process.
Kronke though would have to focus more, moving back up into second on the opening lap as he sat within DRS range of Mitchell DeJong. For the time being, the battle would be a case of waiting as he looked to conserve his tyres and his fuel.
Tommy Ostgaard would begin to come under pressure on lap six in the battle for position eight as Radicals Online's Kazuki Oomishima would begin to see the signs of weakness as Ostgaard would run wide at Canada Corner. Meanwhile Huttu would get the hurry up call and would make light work of Joshua Rogers, heading his way to sixth position.
By lap thirteen, the first of the pit stops would be undertaken with Radicals Online drivers Mogar Filho and Daniel Arent Wensing making their stops. At the same time as this, Mack Bakkum would showcase his pace, latching onto the rear of Aleksi Uusi-Jaakkola and Martti Pietila to create a four car train with Huttu in tow.
Apex Racing UK's Kevin Ellis Jr would have damage and pit for repairs, falling behind Wensing however only for the most fleeting of moments as Wensing would run wide at turn five, gifting the Scotsman back a position. Pietila, Rogers, Ostgaard and Oomishima would pit next, releasing Martti to attempt to gain a gap over the drivers behind him.
DeJong and Kronke would pit at exactly the same time at the end of lap sixteen with Martin Kronke almost running into the back of his teammate. The pair would have similar stops with DeJong coming out ahead once again. Aleksi Uusi-Jaakkola would also pit on lap sixteen however his stop would place him just ahead of Tommy Ostgaard.
Huttu would pit a lap later and repair his front wing, dropping him backwards through the field to thirteenth when he came out of pit road, and most crucially, back behind Mack Bakkum once more. On lap eighteen, Kazuki Oomishima and Tommy Ostgaard would battle side by side for half a lap, with every corner issuing new worries. The battle would come to a dramatic halt at the Kink where it is almost impossible to go two wide. Oomishima would be stuck on the outside and refuse to yield, demolishing his Radicals car in the outside wall.
Mack Bakkum and Greger Huttu would get into mischief a lap later with Huttu attempting the up and under move on Bakkum through five and into six. Huttu would run out of road and gently tap the rear of Bakkum's Coanda car before being hung out to dry at turn seven.
Ilkka Haapala who started dead last on the grid would be overtaken on lap twenty by Joshua Rogers however Haapala would look to commit to the one stop strategy when everyone else would be doing two, pitting at the end of the lap. Peter Berryman though would place Apex Racing UK in a very good position having quietly worked his way to net fifth on the road. He would be overtaken by Aleksi Uusi-Jaakkola into turn five on the same lap, the Redline driver on newer tyres.
Controversy would flare up on lap twenty-one when Greger Huttu would look to pass Mack Bakkum once again. Huttu would get down the inside at turn six however the two would interlock wheels and run off of the racetrack in a move eerily similar to Mack Bakkum and Bono Huis' incident a year ago. Bakkum would be spun around, leaving both men fuming at each other for contact in two consecutive races.
Uusi-Jaakkola would spin heading out of turn three on lap twenty-four, compounding Redline's miserable day. Fortunately for Aleksi, he wouldn't make contact with any wall or fence and as such with a few positions dropped, he wouldln't continue for very long as he would retire two laps later.
The battle for the lead would switch from American to German hands as Martin Kronke would make the move on lap twenty-six, going side by side through turn five and then turn six to finish off the move against his teammate. From there, Kronke would look to break away.
Huttu would also look to make moves on lap twenty-eight as he would go the long way around Tommy Ostgaard at turn five, showcasing that Huttu can make positions when he is asked to, moving up to sixth place.
Balazs Remenyik would make an overtake for position nineteen on lap twenty-nine as he would slide on by Evolution Racing Team's Diogo Oliviera at turn five. The sole Vortex Simracing machine would look consistent just before the final round of stops.
Peter Berryman would be the first of the leaders to make a stop however he would overshoot his pitbox on the concrete pit road, costing him precious seconds which would be vital with the early call for a second stop on lap thirty.
Martti Pietila and Joshua Rogers would stop a lap later and come out alongside Ilkka Haapala who would tumble backwards in the final stages of the event. Greger Huttu would pit one lap later as he would look to chase down as many drivers as possible in front of him. Berryman, Rogers and Pietila would be in range for the five time world champion to flex his muscles.
Kronke and DeJong would pit from their own world on lap thirty-three with no changes in the ever increasing gap for Kronke however there would be issues for Ilkka Haapala who would spin on the exit of turn five ahead of Peter Berryman, lighting up the rear tyres and falling behind the charging Greger Huttu, to the delight of Redline fans everywhere.
Haapala would only go backwards from there though as he would drop positions to Ellis Jr., Ostgaard, Gergis and Bakkum in quick succession, dropping any hopes of a top ten finish while Bakkum in stark contrast would be on a tear, setting fastest lap of the race at one point.
Huttu's charge would continue with eight laps to go as he would be graciously be let through by Peter Berryman, not wanting to be involved in the scrap for the podium as Greger would close at a rate of six tenths of a second a lap. Meanwhile Pashalis Gergis would be overtaken by Mack Bakkum, moving Bakkum up into ninth place.
With three laps to go, Huttu would make his way around the outside of Joshua Rogers and up into fourth, just two seconds back of Martti Pietila with the gap previously being at eight seconds at the start of the final stint. Tommy Ostgaard though would spin just twenty seconds later at turn five, dropping the vehicle on entry and two positions to Gergis and Bakkum.
Martin Kronke would make things business as usual, collecting his second win of the season, winning by 5.4 seconds over Mitchell DeJong in second with Martti Pietila creating just the fourth sweep of the podium and the third "Coanda Sweep" in IWCGPS history. Ultimately Greger Huttu couldn't chase down Pietila in time, finishing half a second behind him while Joshua Rogers would get a career best fifth place finish. Peter Berryman and Kevin Ellis Jr. would both have respectable races in sixth and seventh while Mack Bakkum could only manage eighth.
Mitchell DeJong takes the outright championship lead (310) by six points from Team Redline's Greger Huttu (304) in second as things stand without the drop week implemented. Martin Kronke (296) moves up to third while Mack Bakkum (272) begins to lose ground. Peter Berryman (198) takes over from Antoine Higelin in fifth place in the championship.
In the battle for relegation, Dion Vergers (80) sits on the bubble, guarding against Aleksi Uusi-Jaakkola (78), Freek Schothorst (76) and Olli Pahkala (73) who all lie outside of the top twenty. Stephen Michaels (84) moves out of the relegation places with his solid thirteenth place finish for Positive Simracing.
Round five of the iRacing World Championship Grand Prix series is headed to the Temple of Speed as Monza will play host to the action on the 12th of May with coverage presented by Racespot TV at 1:30 GMT on YouTube, Facebook Live, iRacing Live and Twitch.
Coanda continue their run at seventeen straight victories before they pray quietly in the temple later this week. A four way dance for the title is on, and each driver has made their own mistake to put pressure on themselves heading to Monza.
---
You may also like...
---