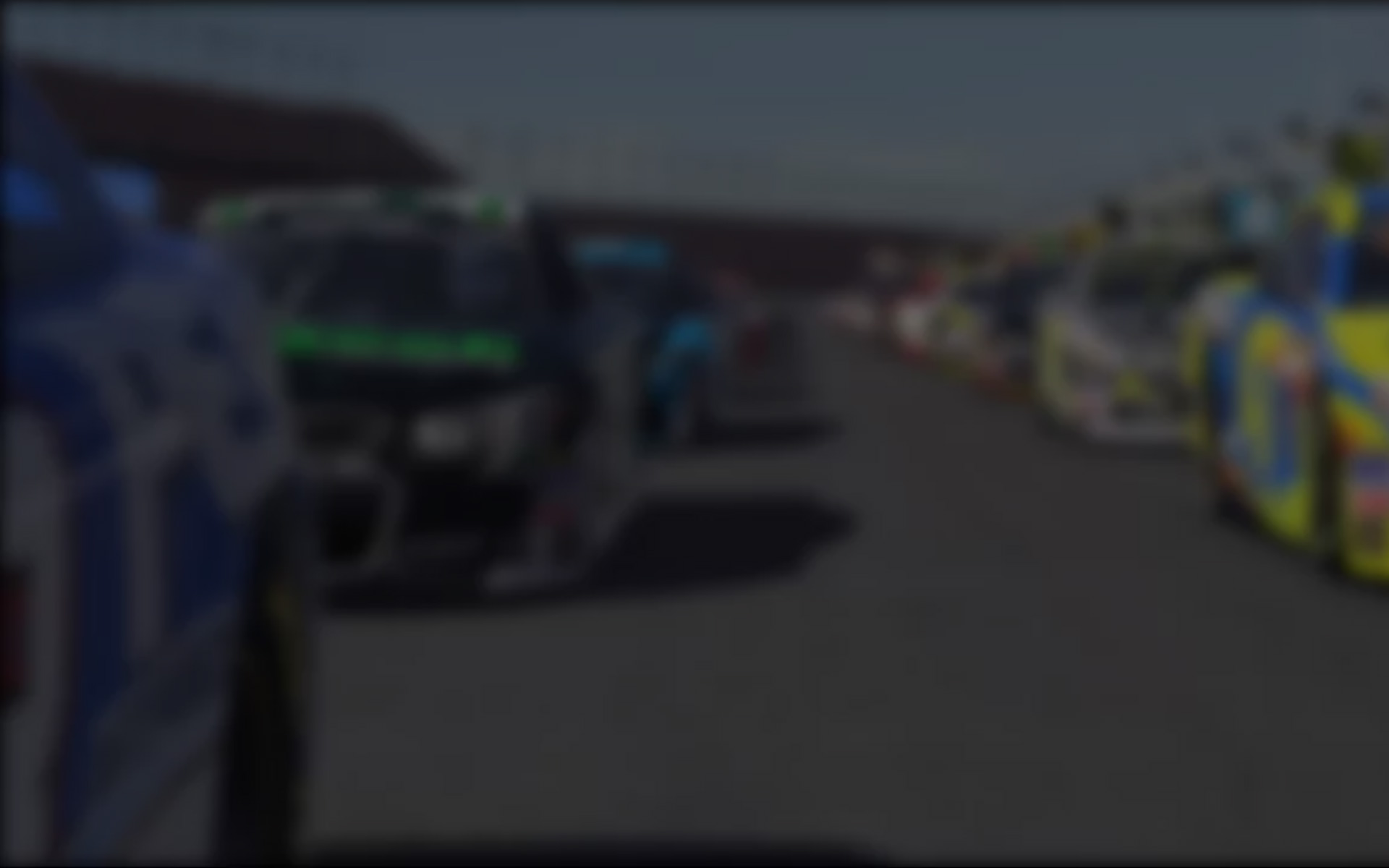 Editors note: Darryn Lobb is a two-time champion of the South Africa Shelby CanAm Championship and an avid online racer, having joined iRacing.com last year.  After winning the 2007 Shelby CanAm title, Lobb raced a Nissan 350Z in the South African Production Car Championship before returning to Shelby CanAm last year and winning another title.  Lobb began the defence of his second Shelby CanAm championship last weekend at East London.
In short, and on paper, we had a great weekend in the NJOY.co.za Shelby Can-Am, with a third and a first, overall victory and the points lead, but things weren't nearly that easy.
Some last minute sponsorship deals meant we didn't have enough time to get a new car ready, and as a result, elected to go for the best of the "available" cars.
A slightly damp track welcomed us for first practice, and initial feelings from the car were pretty good. But after some brief data analysis, we discovered that the car was in fact, underpowered and we were losing nearly 300RPM. This would become a thorn in the side of our weekend as East London is the fastest track in South Africa with a flat stretch of over 1.5kms!
But on we went, knowing that there wasn't much we could do and as such, we focused on improving what we could. I managed to remain in the top five on the timing sheets all day. More complications struck just before qualifying on Friday afternoon when we found a cracked rim on our qualifying tyres. This is something that would not normally cause problems but, due to the late discovery, we had no option but to run a "used" tyre in its place.
I struggled through qualifying with an unbalanced car and surprisingly, managed fourth place when the clock ran out, but with grid positions four to ten covered by 0.8s, I knew it was going to be a long race day.
We made several advancements to the car overnight which left me feeling slightly optimistic for race day. An uneventful Heat One saw me finishing thrd, some 3.4s behind the leading trio. We managed to steal points from the opposition with my team mate (P2) braking a gear linkage on Lap One.
Race Two, the main event on the day, saw the series run a "reverse top eight grid," based on fastest lap times in the first heat. The overnight improvements were evident as I lined up fifth for Heat Two.
, with the leading trio from Heat One were still stuck in seventh and eighth. I battled onwards with much frustration, I had far more pace than the leader through the "tight" complex section, but the lack of horsepower meant that I couldn't even stay in his slip-stream down any of the straight aways. On Lap Eight I dropped to third, but quickly regained P2 after Rui Campos (P2 in Heat One) understeered-off in the slip stream though one of the faster sweeps. Continuous pressure on the leader finally paid off when he ran wide into Turn Three (tight right hander on long straight), and I was able to get alongside. I nearly lost the overlap before the braking zone, but some desperate braking into the complex gave me the inside line. At the end, I crossed the line 0.3s ahead to win from fifth position. The win gave me the overall victory on the day, and also the lead in the S.A. Championship after Round One!
A huge thank you must go out to NJOY.co.za, Goodyear, Daw Racing, Smith Sunglasses, British International Removals, Spanjaard, Bigfoot Express, Jacques Lemans Watches, and iRacing. And lastly, a big thank you to Craig from Sunshine Tesing for making his car available to us!
A three week break now means that we will be able to have our car ready for Round 2 at Zwartkops on the 20th March.
See you on Track,
Darryn Lobb
www.darrynlobb.com
For more info: www.shelbycanam.co.za or www.pro-tour.co.za
---
You may also like...
---