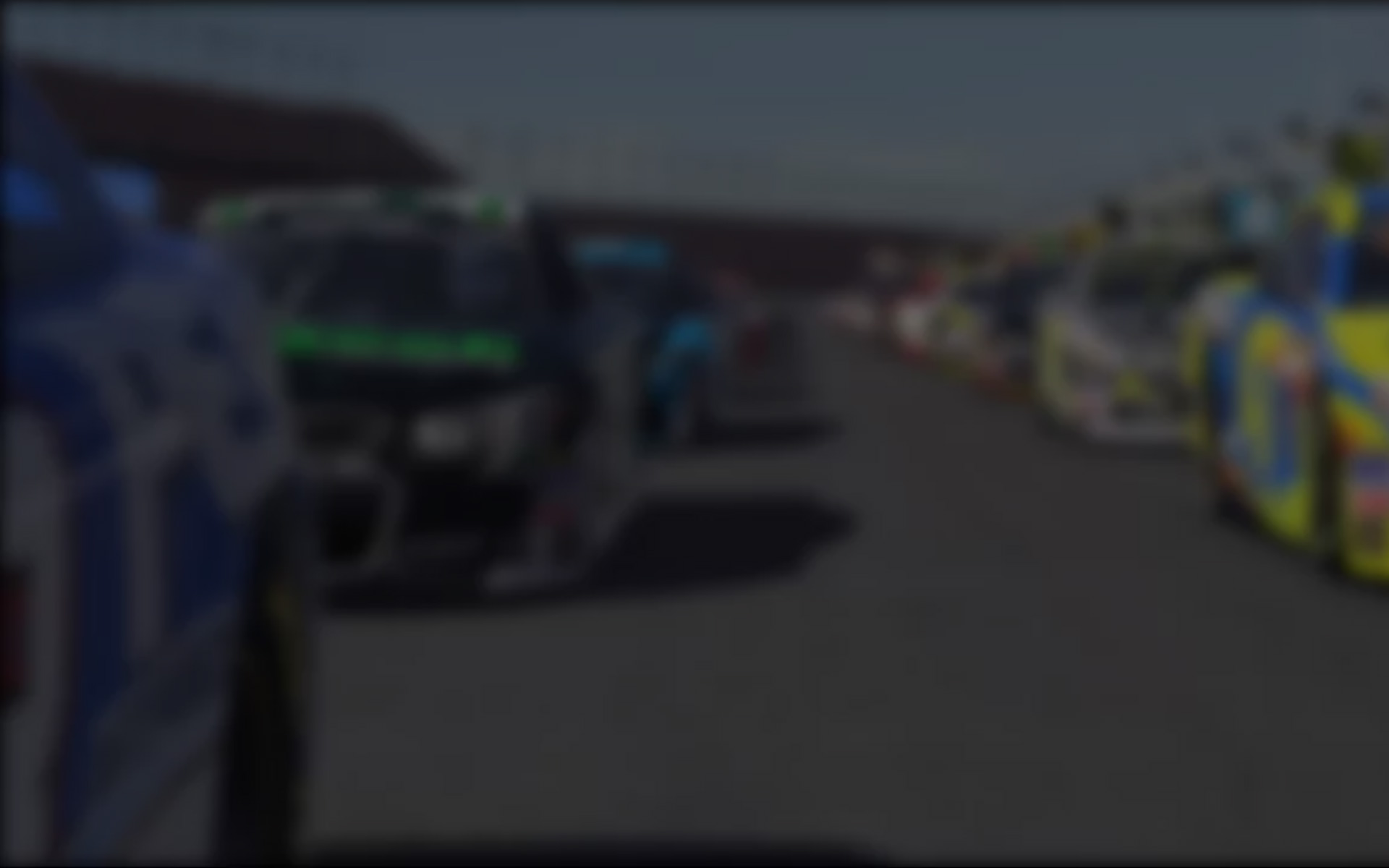 The end of the season is upon us again! With that in mind, it's time to get going with some of our fun one-week series for Week 13, as well as wrapping up some of our biggest official series with one more week of points-paying action. Here's a look at everything you'll have to choose from, whether it's official or just for fun:
Official Series
Oval
13th Week Street Stock Challenge
NASCAR iRacing Series – Fixed
NASCAR iRacing Series – Open
NASCAR iRacing Class B
NASCAR iRacing Class C
Road

13th Week Mazda Cup
13th Week BMW GTE Challenge Fixed
13th Week Porsche Cup Series
Dirt Oval

13th Week Dirt Street Stock Challenge
13th Week DIRTcar UMP Modified Fixed (larger fields, super heat format with 26 cars)
Dirt Road

13th Week iRacing RallyCross Series
13th Week iRacing Pro 2 Lite
Fun Series
Oval

Pickup Cup
Dallara Dash
Carburetor Cup
13TH Week NASCAR Legends Series (after release)

Road
13th Week iRacing Figure GR8 – Corvette C6 GT1, Aston Martin GT1, Ford GT2
13th week Michelin Pilot Challenge – 15 Mins, Audi TCR, Porsche Cayman GT4 (will add BMW GT4 after release)
13th Week Ridiculousness – Global MX-5, Radical, Williams FW3
13th Week Tube Frame Twister – ARCA (will swap to 1987 Cup cars after release)
13th Week Battle of the Little Wings – Skippy, F3 (will add Indy Pro 2000 and USF2000 after release)

Dirt Oval

Sling Mud for Fun – Sprint Cars
13th Week Midget Cup
Dirt Road

13th Week 2×4 Off Road Trucks (Pro 4 and Pro 2 Multi-class 24 truck field sizes)
---
You may also like...
---