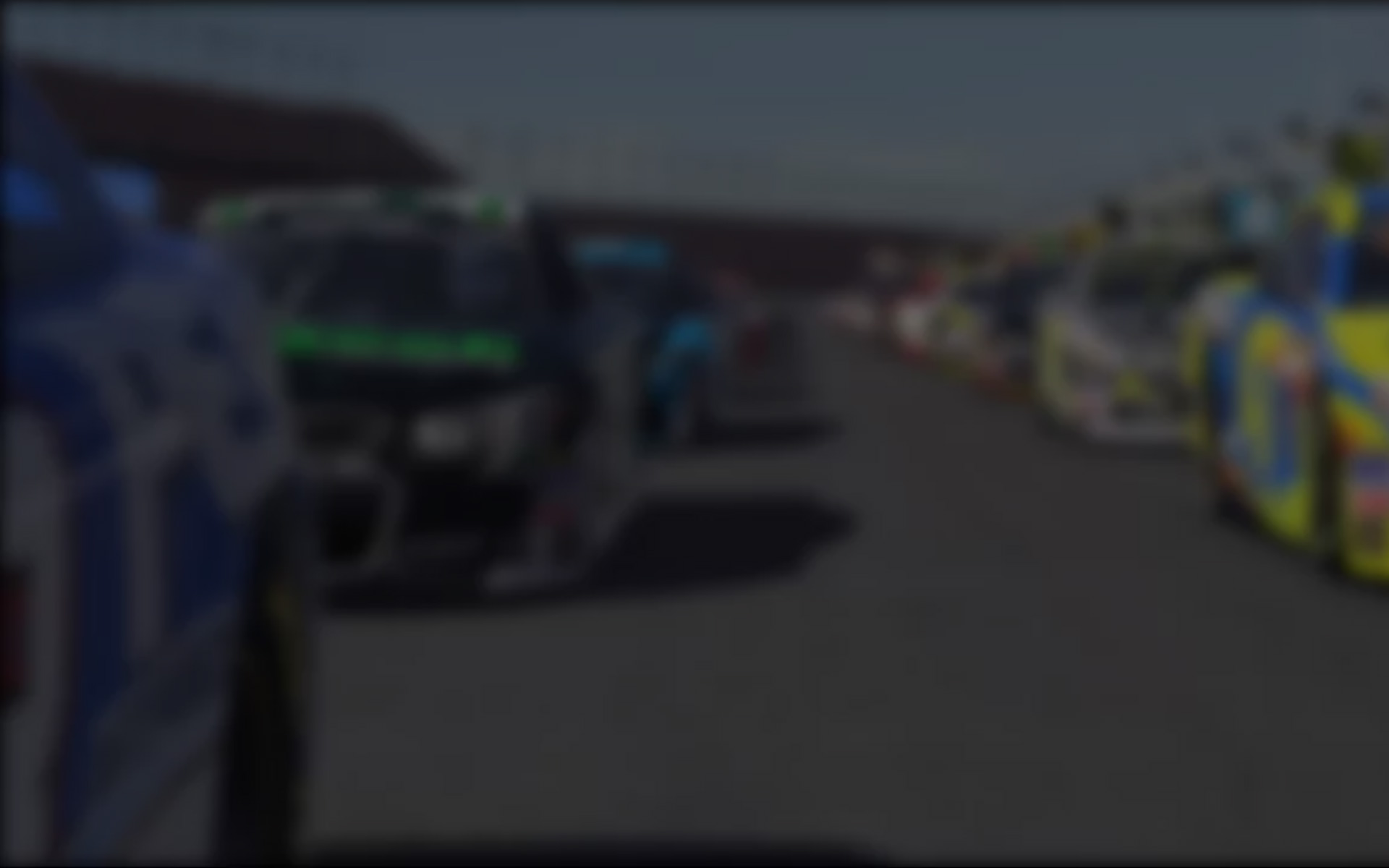 Week Five of the NASCAR iRacing.com Class C Series (fixed setup) makes a trip into Delaware to pay a visit to Miles the Monster and Dover International Speedway. Over 1,700 sim racers took the green flag for at least one race during the week all with the same goal—win. Even though many set out to achieve this goal, only one person would fast enough and brave enough to conquer the concrete beast that is Dover.
NASCAR iRacing.com Pro Series champion Chad J Laughton (Carolina) laid the smack down during this week's high Strength of Field (4083) by leading 39 of the race's 45 laps en route to the victory. Tyler D Hudson (Mid-South) finished in the second position after starting fifth. John Gorlinsky (New Jersey) ended the event in the third position after starting fourth. Wade Hustad (Midwest) brought his No. 6 Silverado home in the fourth position while Jim Caudill Jr (Mid-South) rounded out the top five after starting in the 17th position and turning the fastest lap of the race.
With the victory in the high SoF event, Laughton was able to earn the most points for the week with 251 even after making eight starts. Hudson's second place effort netted him 242 points. Jason Karlavige (Pennsylvania) didn't have the finish he was looking for in the week's high SoF event, but a few other good races allowed him to add 241 points to his season total during the week. Kenneth O'Keefe (Eastern Canada) amassed 232 points during the week after making two starts and earning one top five finish. Filling the remaining spot in the top five is Timothy Vecchioni (Atlantic) who started one race during the week and earned 227 points for his second place finish.
Even though Ray Alfalla (Florida) did not make a start during the week, he did, however, put his ProGeek Consulting Silverado on top of the qualifying chart with a time of 23.767 seconds, just a slight edge of 0.011 seconds over Laughton (23.778). Anthony Kernich (Australia/NZ) was the first person in the 23.8-second bracket as he turned a time of 23.827. Karlavige ended Week Five in the fourth position with a time of 23.832 while Harrison Widelitz (New Jersey) completes the top five with a time of 23.838.
Byron Daley (New York) holds a 110 point lead in the season standings over Matthew Wright2 (New York) after five weeks of online racing. Hustad sits in the third position 129 points out of the lead, while Kevin Gram (West) and Michael Conti (New Jersey) round out the top five.
Check back next week as the NiCCS (fixed setup) heads into Georgia for 35 laps of fast racing at Atlanta Motor Speedway.
---
You may also like...
---