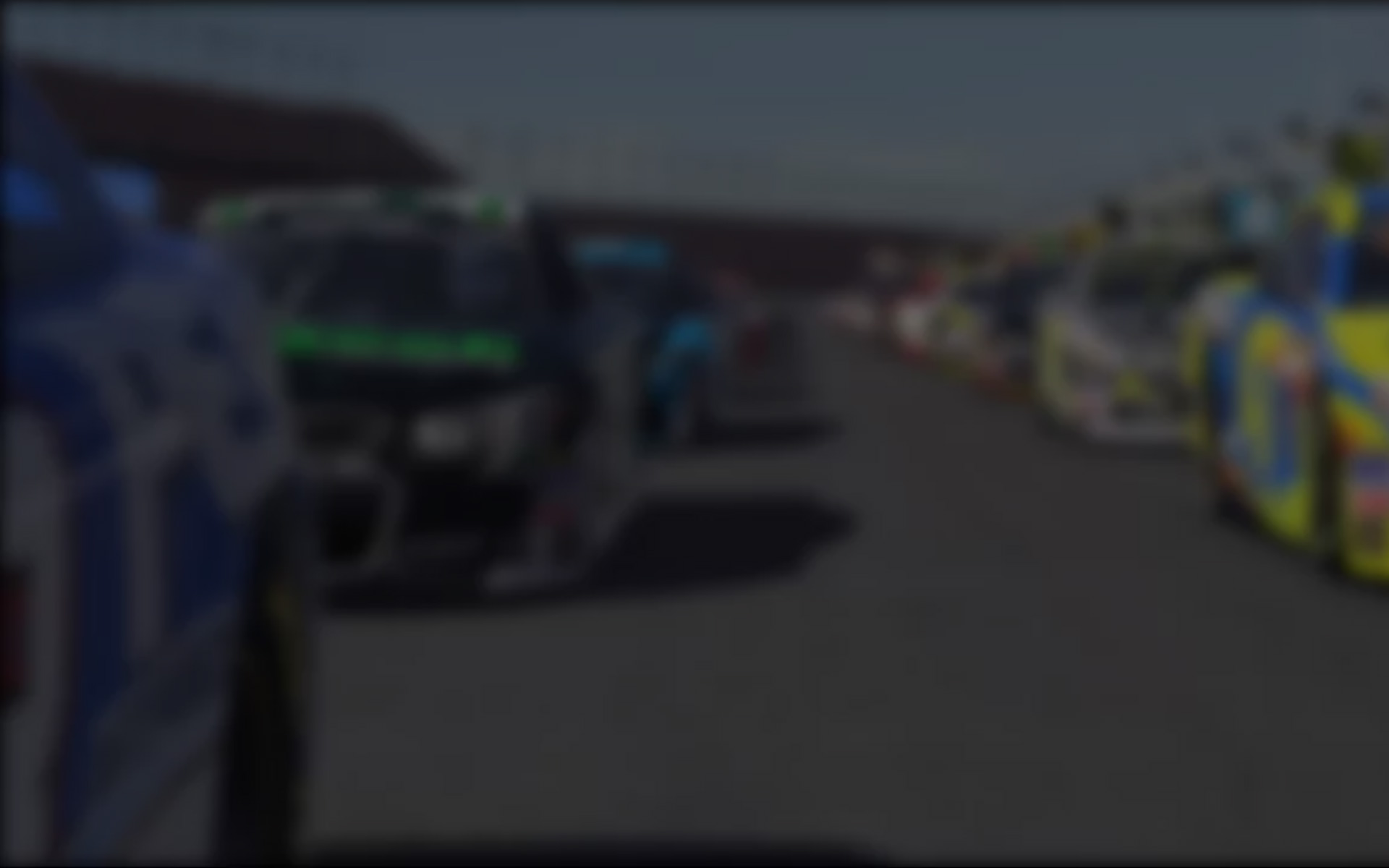 It was my first season on iRacingNews, and I was covering the series which I personally loved to take part in: the Star Mazda Championship. This shortened season has produced some fantastic sim racing along with bringing some huge fields out for the races which counted most. All in all. it's been a pleasure to write the articles for this season; although I do babble a lot, it's needed for the racing in this car! There's so much to witness in the short races; a lot happens in 25 minutes and many of the moments are too good to miss! Personally I hope next season is just as great as this one.  Of course, in 2015 Season 1we'll be back to the usual 12 week format, but nonetheless I'm sure we'll still see fierce competition throughout the three months of racing.
In the shortened six weeks of racing we had this season, over 2000 racers (2040 precisely) lined-up for a start of a race; just from the opener at Okayama you could tell it was going to be an intriguing season with a lot of competition: over 1000 drivers alone lined up on the grid in Japan. Kevin Gelly-Rufat certainly would have known from the outset he had a large job on his hands to retain his crown, but his season got off to a perfect start when he accumulated the most points of anyone for the opening week.
Anyone who wanted to take this season's title knew they'd have to be at the top of their game throughout the season to stop a repeat by the Frenchman but, all-in-all, that seemed very unlikely. He managed to accumulate four weekend SOF wins out of the five SOFs he participated in, which proved he was still the dominant force in the Star Mazda championship. Gelly-Rufat retained his overall crown (and quite convincingly so) with 949 points. His closest rival, Gregory Tanson took a hugely credible second place in the championship, albeit some 92 points behind the overall champion! The battle for second went right down to the wire though; Tanson's win (in the undocumented SOF) at Bathurst surely helped his cause in beating Kerry Knowlden by a mere four points.  The British driver had to settle with third overall, but I'd still consider that a fantastic achievement out of 2040 drivers! Rounding-out the overall top five we had Oscar Tolnay, who scored 832 points taking the fourth position, while fifth place was taken by . . . yours trulywith 793 points. I certainly didn't expect any sort of overall result like this, so it took me hugely by surprise. I have to say what an awesome season, the most fun I've had road racing for a long time and I'm sure many others probably feel the same way too.
Anyway, enough of me. Listed below are the top three of each division for this season's Star Mazda Championship. Congratulations to division champions as well as the second and third placed drivers who also each receive an electronic certificate.
Division 1 had Gelly-Rufat in first, Tanson in second and Tolnay rounding out the top 3.
Division 2 saw Knowlden take the title from Stark and then Gregor Reineck Jr.
In Division 3 we saw Rocco Horvath take the title from Benjamin Daly and Daniel Salme2.
Division 4 had Oli Peacock coming home as champion with Craig Baxter2 taking second and Michael Liautaud third.
Brian Chatfield took the Division 5 title, Ben W Saunders came second and John-Paul Bonadonna took third.
Division 6 was taken by Patrick Hubert, Dominik Pusch and Alessandro Acciaro rounded out the top 3.
For the Division 7 championship, Joseph Tavora took first, Trewej Putin and Hugo Haggie rounded out their top 3.
Ralph Thomson took the Division 8 title, Andy O'Bryan and Stephen Potter came closely behind.
Chris Foy claimed the Division 9 title, Graeme Burnett took second and Mark D Smith third.
Finally, the Division 10 title was claimed by Lukasz Kurek, Adam Shaw2 and James Jones8 finished closely behind.
I'll be covering the Star Mazda series once again for next season.  The new schedule's been released, and Mazda Raceway Laguna Seca will play host to the opening round. It's a track renowned for its Corkscrew corner; only time will tell if that or the red curbs of destruction will claim any victims over the 20 lap duration at the first SOFs of the season.
---
You may also like...
---