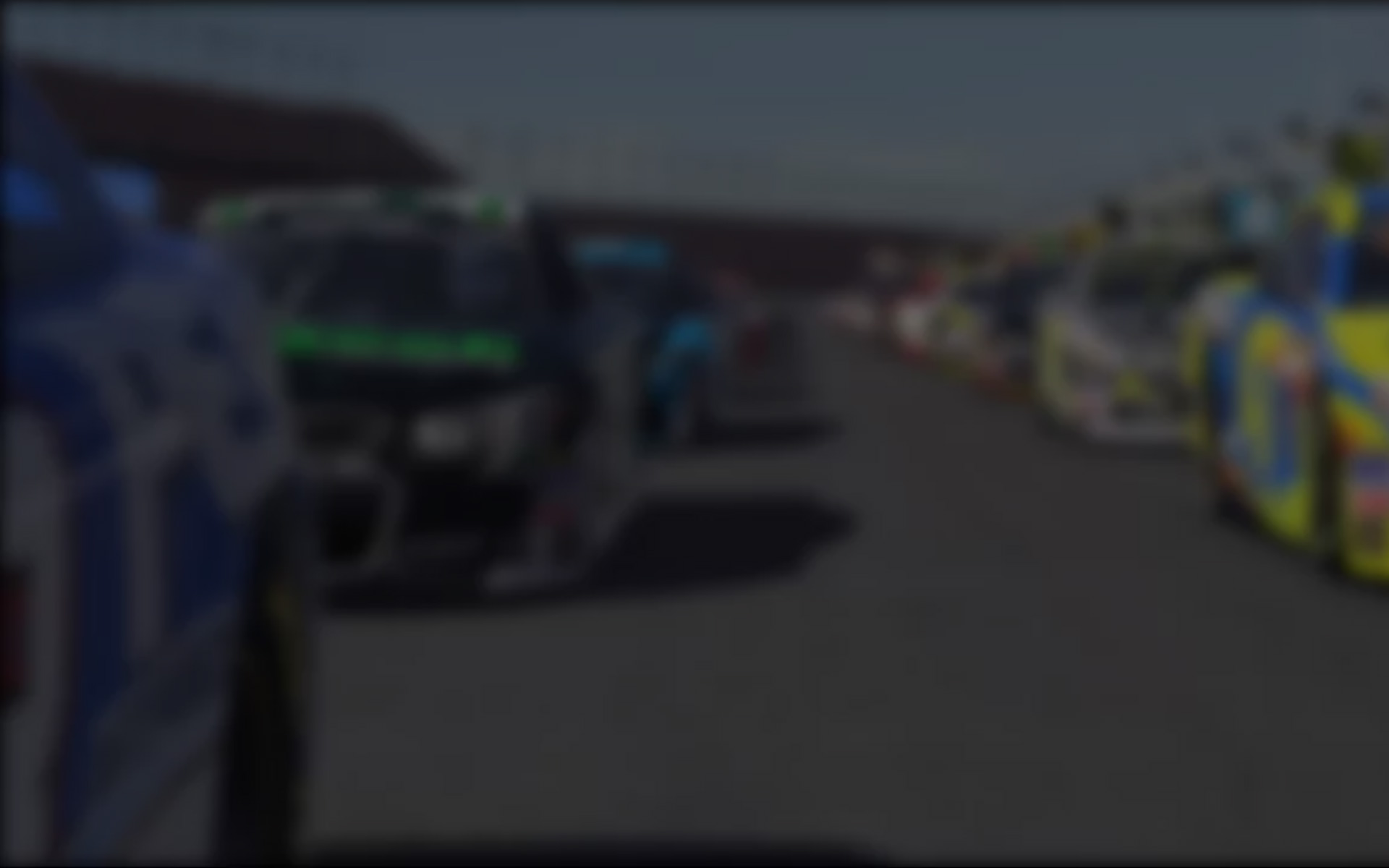 November 27th, 2015 by Sean Braganza
Race 3 Of 5 Of The BSRTC Pro Series' Showdown
Ashamed by what transpired at Interlagos, the BSRTC decides to pull its socks up and act like a $10,000, MotorsTV broadcast event should. What? Why do you laugh?
In stark contrast to the hubbub prior to the race at the Autódromo José Carlos Pace (Interlagos) circuit that took place on the 12th of November, pre-race chatter at best was minimal due in part to the week-long maintenance that had engulfed iRacing's portal. As drivers huddled together to discuss alternate courses of action should iRacing's downtime not end in time for the live broadcast on ApexRacing TV and iRacing Live, I quickly set about putting my facts together.
After an incredibly eventful last couple of rounds at Interlagos, the PRO Drivers' standings had taken quite the toss-up. The highlight of course, being Apex Racing TV's Sebastian Job – Number Two within the standings post Okayama, 5 points behind Engine Oil Direct's Wojceich Swirydovicz – who after crashing out in two separate incidents on Rounds 92 and 93 had dropped down to 7th  place with a gap of 110 points between him and the lead. The first of those incidents had involved Swirydovicz accidentally swinging New Homes' Jamie Fluke's car into the side of Job, resulting not only in the Engine Oil Direct driver being barred from participating in this week's qualification by the race's stewards but also a negation of points gained over Round 92.
With his lead of 118 points now reduced to 37 over Andreas Katz, the leader board was to undergo a significant amount of change especially as the 10 remaining drivers eligible for the Showdown – each separated from the other by but a handful of points –commenced the night's race well ahead of him. Meanwhile the AM battle would be sustained by Apex Racing's Richard Gore and Stem Sim's Paul Smith, both of whom were separated by a meagre 3 points given their tendency to start, race and finish in close proximity with one another countless times over the season– so much so that both had ended up making contact and diving into the barrier head on at Interlagos at precisely the same time. Merely 36 points behind them was John Roberts who similar to Swirydovicz, would start from the rear of the pack as per the Stewards' demands after a 91st round incident at Interlagos. And yet, Canadian Tire Motorsports Park (Mosport) would be no cakewalk – a point explained by the BSRTC's Keeper Of Scores and PRO Engine Oil driver, Jeroen Keizer prior to the race.
'Yesterday's practice was great. It's without a doubt Mosport will be just as amazingly action packed as Interlagos', he stated, referring to the practice races the drivers subject themselves to on a Tuesday prior to the actual race. 'Overtaking on the track is never easy and should you feel the need to – you will have to set it up in advance. Sure, we had that at Okayama too but, yeah. The Kias will rest between 3rd to 4th gear for a large part of the race, except at the Moss Corner hairpin between turns 5 and 6 where it's got to go down to 2nd. The best place for drivers to overtake would be the corner at the end of the straight – although overtaking from either the inside or the outside will require a decent pair of b*lls'.
B*lls or not, drivers would unfortunately have only Tuesday's set of races to rely on for the official race on Thursday. Maintenance had ended but a few minutes prior to the scheduled 8.15 P.M GMT broadcast, forcing the organizers to restrict the usual three-hour practice to but 10 minutes along with routine 20 minute qualification – that normally comprised of a 10 minute open qualification session followed by a 10 minute top-15 shootout – to just the 10 minute open session. Lap times differed by their usual few hundredths of a second and just as the pack of 35 was retiring to the pits, an over-zealous Sebastian Job decided to cut past GT Omega's Daniel Hunt on entry into the lane for some reason – scraping against the barrier as a result, spinning Hunt and propping him belly up before pushing past him to his pit slot. Job did file a protest against his own behaviour, before taking to the Youtube stream's live chat to apologise to Hunt publicly and hope that his self be penalised for what he called 'the dumbest thing he had done in a long time.'
This means that for the week that followed, Job's protest was handed to a panel of 20 expert drivers from within and outside the series who then conducted an elaborate study of the incident. A vote was cast by each panel member at the end of the week prior to the next race – specifying whether Daniel Hunt, Job or none were responsible for the incident. The majority of the votes ruled in Hunt's favour of course, leading Job to incur a 10 place grid penalty on the 98th round at Sebring.
Now that the penalty is served, Job has the option of appealing against the panel's decision – in which case a replay of the incident in 'Chase Camera' view will be constructed for everyone involved in the PRO Series. A round of public voting will then commence, following which the penalty will either be repealed if votes stand against the panel's majority vote or doubled (barring him from participation in the qualifiers of the next two races, for instance) if the public's majority vote aligns with that of the panel. This only proves that the BSRTC cares and does not want you worrying about the incident reflecting poorly on the series and iRacing as a whole, for any presumptions made regarding a lack of action being taken against erratic driving.
Round 94 – B*lls To The (Tyre)Wall
Not surprisingly, it would be Peter Newman Media's Ashley Sutton involving himself in the b*llsy outside-inside overtaking that would grant him a win on the first round at Mosport. Sutton, despite having set the fastest lap in practice, had begun the race in 6th place to quickly move through the ranks of GT Omega's Steliyan Chepilevsky and Laser Tools' Aleksandar Smolensky in 5th and 4th place respectively over but a span of 4 laps.
Euro Chip's Andreas Katz and New Homes' Jamie Fluke in 3rd and 4th place turned out to be the next in line, as Sutton exhibited significant dominance in overtaking both PRO Drivers from the outside of Turn 8 on two separate instances – although Katz admitted later that he was simply taking it easy. ApexRacing's Sebastian Job on the other hand would prove to be the only resilient force – managing to hold his own against Sutton's outside line manoeuvre and even set him sideways on Turn 8 for a few moments- conceding to the Peter Newman driver only by lap 12 to finish in 2nd place.
New Homes' Jamie Rushworth, GT Omega's Daniel Hunt, Stem Sim's David Baker and Hunt's team mate Michael Schellbach wound up the top 10 – having formed a train that span but 2.2 seconds and finished nearly 10 seconds ahead of Engine Oil's Jeroen Keizer in 11th place. Although Schellbach had begun the race in 13th place, the round's first of two major back-to-back incidents involving team mate Yulian Genovski in 10th place on Lap 1 served to place him ahead even as he'd come dangerously close to being wiped out in the ruckus.
Genovski – post an inside line through Turn 2 on Lap 1 that placed him beside Baker – lost all control as he moved into Turn 3 from the outside, making contact with Baker's rear as a result and setting himself into a drift that nearly put the Stem Sim driver and team mate Schellbach behind him in into the barrier. While Baker and Schellbach made it through miraculously and comparatively unscathed, a coincidental nudge by Keizer served to end Genovski's sideway action – sending the GT Omega driver into the barrier, though not without having ApexRacing's Blackhall establish contact first.
Genovski immediately ricocheted back on track, causing Stem Sim's Ben Palmer in 18th place to brake promptly in an attempt to avoid imminent carnage. Unfortunately Palmer's braking had caught Euro Chip's Rob Fagg behind him unaware, causing him to accidentally shove the Stem Sim driver into the tyre barrier opposite Genovski as he made contact with the dizzy GT Omega sim racer himself. Looking back at the events that had transpired with Genovski, team mate Russell Laidler who finished in 17th place after a 15th place start wasn't pleased with Keizer's involvement. 'I had a good start in race 1, but that was put on hold after Jeroen Keizer saw my Teammate Genovski having a moment and decided to drive through him rather than use the middle pedal and slow up.'
As vehicles swerved this way and that, Stem Sim's Paul Smith and Peter Newman Media's eponymous driver in 24th and 25th respectively, prepared to descend down the hill towards turn 4 only to have Smith bounce off Newman's side, wind up sideways and send a dodging Andrew Whitehead behind him into the barrier with a force suffiecient to effectively end the Engine Oil driver's race. As Smith now faced oncoming traffic, he was barged into by PRO Driver Lee Thompson – who was in the midst of his first Showdown race after a two week absence – subjecting the ApexRacing driver to mortal damage that would end his race by Lap 9.
Fortunately for Smith, Peter Newman's Simon Field would wind up making contact with ApexRacing's Richard Gore – damaging the AM championship's then leading contender's car and preventing him from finishing the race altogether. Field would later involve himself in an incident that would have him flip Euro Chip's Lee Berridge's car around Turn 7 on Lap 5, ending both of their races in the process as well. While the gap between Smith and Gore continued to differ by but 3 points, Engine Oil's John Roberts' 22nd place finish managed to place him ahead of Gore in 1st place of the AM Standings.
New Homes' Laura Bond meanwhile finished in 14th place ahead of her 17th place start, despite reaching but an inch's distance from the tyre barrier on Turn 8 after being unable to sustain herself on the outside as Euro Chip's Hefford moved to her inside on Lap 3. Hefford was later put into the tyres at nearly the same spot by Blackhall on Lap 12 who, despite enjoying a considerably better race in 12th place as opposed to his recent ones, dropped down to 19th as a result of the damage sustained. Bond's team mate and AM contender Steve Richardson proved to be less fortunate than her however, after contact with Laser Tools' Robert Graham and a subsequent barrier collision in 25th place served to set him back two places on the final lap.
Lot of incidents, yes we know. And so, worried as we were that you might conclude that the BSRTC is giving sim racing motorsport a bad name after witnessing the entire ordeal on MotorsTV UK, we'd like to inform our readers that each of the incidents involving Ben Palmer and Rob Fagg, Peter Newman and Paul Smith, Simon Field and Lee Berridge, Jake Blackhall and Steve Hefford & Steve Richardson and Rob Graham were protested against. All events – with the exception of that involving Blackhall and Hefford – were ruled out as incidental race occurrences.
Through it all, Swirydovicz had stealthily found his place in 13th place – a whopping 19 places ahead of where he had begun. With every one of the PRO Standings' top 10 drivers – except for New Homes' Kip Stephens who finished in 18th place ahead of his 22nd position grid start and dropped to 4th place in the standings as a result – having finished ahead of Swirydovicz, the gap between Katz and him within the standings had now been reduced to but 20 points.
Round 95 – Playing It Cool.
The drop in temperature by nearly 4 degrees Fahrenheit did not bode well for the drivers. That, coupled with the cold tyres the drivers had on, would turn Clayton Corner into a descent to hell for the first couple of laps. As Friction Racing's Colin Cunniffe drifted off into the field opposite Turn Two endlessly, Laser Tools' Graham had lined up alongside team mate Scott Malcolm's outside for entry into the very same corner in 22nd place.
As Malcom braked in a straight line in preparation for his descent down the hill, Graham was already out of control – battering himself into Malcolm's side under braking with enough force to send his team mate into the track barrier on his right in reverse, before crashing into it himself. Their races had more or less come to an end, though not without taking several others into the pit with them – Peter Newman Media's Steve Burke had already lost himself well before the Laser Tools fiasco, drifting past them to land in the field where Cunniffe had a while ago before crashing into the barrier at its end.
As Euro Chip's Hefford rammed into a rebounding Malcolm to push him in New Homes' Steve Richardson's way in 26th place, Ben Palmer of Stem Sim Racing and Apex Racing TV's Lee Thompson were already mid-air – after Thompson had ended up nudging Palmer's side in a fashion similar to the way Graham had Malcolm's, sending the Stem Sim driver into a still-petrified Graham's side before being hurled into the air along with him. AM contender Paul Smith of Stem Sim Racing completed the Malcolm-Hefford sandwich, forcing the Euro Chip driver to meet Apex Racing's AM representative Richard Gore in a head on crash despite Gore's hard braking measures.
The bloodbath's sole survivors would be GT Omega's Julian Genovski (Who quickly lost control and crashed into the tyre barrier at Turn 3 by himself anyway), Euro Chip's Lee Berridge – whose approach to the crash site was delayed by an out of control Simon Field on Turn One in 33rd place before going on to remarkably finish in 19th place- and Engine Oil's Andrew Whitehead. John Roberts then would be the only AM championship contender to finish the round, being as New Homes' Laura Bond would face disqualification after an incident that would put an end to team mate Jamie Fluke and Colin Cuniffe's races as well.
Once again, it is important that the cold track and tyre conditions be taken into account before conclusions with regards to the BSRTC's drivers mentality be made. As Graham stated later, 'Really no one else should have been involved as were on the outside of the corner. Guess it just was a ripple effect.' Regardless, Graham and Bond would be barred from the following week's qualifiers based on votes cast against their respective incidents.
To top New Homes' abundance of fortune, Ellis 'Kip' Stephens – who had led the round for two and a half laps from his pole position start like a 'wiley ol' fox that knows every trick in the book', as Russell Laidler later put it – was shoved into the tyre barrier by leading PRO Driver Swirydovicz at the Esses, after the latter's overtaking attempt from Stephen's outside led him to lose grip and put a full stop on the New Homes driver's race. Swirydovicz may have gone on to finish in third, though not without Stephens having his say over the airwaves – 'I'm glad Woj (Swirydovicz) wrecked me, I was getting bored of racing for points to stay near the top. The gloves are off now – I'd still like the f***ing 90 points back though.'
When asked later if the points really made any difference to him, he retorted – from 7th place in the PRO Standings – 'Of course it is! I'm racing for points to stay near the top, and show people how it's really supposed to done when you call yourself a Professional driver!' Not surprisingly, the much quieter Engine Oil Driver would go on to be barred from the following week's qualifiers. Moreover, since the incident with Stephens had resulted in him earning 90 points in comparison to the latter's naught – those points would be revoked from Swirydovicz's MoSport winnings. Stephens, despite that, was not happy. 'I LOST 90 points when he wrecked me. I'm still not f******g happy.'
Scuffles aside, the New Homes flag was held high by the team's sole surviving member Jamie Rushworth who had begun the race from 12th place on the grid. Post coming dangerously close to a premature finish in 5th place on Lap 3 after GT Omega's Michael Schellbach had set him sideways on Turn 6's exit and set him back two places behind Jeroen Keizer in 7th, Rushworth had not only managed to place ahead of them in the next lap but also move in to third place behind GT Omega's Russell Laidler and Euro Chip's Robert Fagg in 1st and 2nd place respectively, after the Swirydovicz – Stephens fracas.
Fagg's subsequent Lap 8 field-trip on Turn 2 and Laidler's following drop in pace due to a less than perfect tyre setup – which led the GT Omega driver to run wide into the grass at turn 7 and finish in 10th place – only served to cement Rushworth's victory. His lead of over 1.5 seconds over the rest of the pack had managed to keep Peter Newman Media's Ashley Sutton – who jumped up 10 places from his 18th place start by Lap 8 to finally finish in second place – at bay. 'Standard New Homes quality I'd think. There's a reason why our Facebook team chat was called 'Don't Get DQ'd' for ages', mused Rushworth when asked about his much superior consistency over the rest of his team.
As Stem Sim's David Baker wound up in 6th place to maintain his 8th place within the PRO Standings – having conceded to Sutton, Swirydovicz, Keizer and Schellbach from being in 3rd place at one point of the race – he was closely followed by Euro Chip's Andreas Katz who managed to stay ahead of PRO competition Sebastian Job, Steliyan Chepilevsky and Daniel Hunt in 8th, 9th and 11th place respectively. The gap between Katz and Swirydovicz now stood at 28 points while that between Job – once number two contender for the PRO Drivers'  until last week – and the Engine Oil driver stood at 95 points from the ApexRacing TV PRO's 6th position in the Standings.
Round 96 – I Dive Bombed F***all, mate.
Ashley Sutton pulled out a second win for the night from his Peter Newman Media hat after having begun the round in 14th place while team manager Peter Newman dominated the starting grid's pole. As Newman dropped behind Apex Racing TV's Jake Blackhall by the Esses on Lap two to hold his ground in second place for up to 6 more laps – Sutton had whisked his way up to 11th place by the end of Lap 1 that saw him overtake Engine Oil team mates Jeroen Keizer and Wojceich Swirydovicz, the latter of whom had come dangerously close to painting the barrier along the Mario Andretti Straight with Engine Oil colors after a minor tap by Sutton left him fishtailing, before blowing past Job's tryst with the pit-lane divider.
Yes, Job's race had come to a deafening end as he accidentally, albeit harshly, set Euro Chip's Rob Fagg into a spin in 7th place – only to have GT Omega's Steliyan Chepilevsky behind him crash into the Apex Racing TV driver as he braked to let Fagg regain his composure. While Chepilevsky would go on to finish in 8th place without qualms – except for Sutton deciding to challenge him to a bout of tandem drifting by Lap 4 that is – Job would finish the race in 25th place, one lap behind the rest of the field. Fortunately, he would still make it to 4th place in the Standings – given how both Jamie Rushworth and Daniel Hunt that were ahead of him on the leaderboard had found themselves in race-finishing incidents.
As Michael Schellbach crept along Engine Oil's Dan Blake's outside on Turn 10's exit at the end of Lap 10, Blake had run wide – returning on track to bash into Schellbach's side and send the GT Omega into the pit wall. Incidentally, Rushworth had found himself on the inside of Schellbach at the wrong time, causing him to wind up belly up against an oncoming John Roberts who had just about driven his brake pedals through the floor. Surprisingly John Roberts would go on to finish in 15th place behind New Homes' Laura Bond – well ahead of AM competitors Paul Smith, Richard Gore and Steve Richardson – relatively unscathed.
'My Showdown has been a bloody emotional rollercoaster', exclaimed an exasperate Rushworth after the round. 'A win in the first week getting my hopes up, big crash at Interlagos knocking them back down, win again in Race 2 at Mosport here – so I think I'm back in with a shot at the title again – then getting caught in Blake and Schellback's crash in race 3 straight after. Who knows what will happen next week!' Irrespective of what would happen, Schellbach would be barred from next week's qualifiers by the Panel – a decision his team mate Genovski would later regard as unjust given that 'the other person (Dan Blake) was guilty of the incident.'
Shortly after the Blake – Schellbach – Rushworth incident, Andreas Katz in 3rd place was rammed into by GT Omega's Daniel Hunt on Turn 3, setting the Euro Chip driver perpendicular to oncoming traffic while crashing into the tyre barrier himself. 'It was my fault really, the closing speed caught me out', confessed Hunt, who had now dropped down to 8th place in the PRO Standings and would also suffer a 10 place grid penalty in the forthcoming race as a result of the incident. Fortunately, Katz – who intends to win the PRO championship so that he can send his earnings to a charity for Orphans in Africa – wound up in 7th place altogether that kept the gap between him and Swirydovicz, who finished in 5th place, to 30 points.
'The incident with Hunt cost me up to 4 positions and the worse thing?! Swirydovicz passing me!', expressed Katz  after the race. 'That alone cost me valuable point for the championship. But anyway – I still gained points and am only 30 points behind. Surely, I should be winning my third championship within the BSRTC.' Unbeknown to him, Swirydovicz's 90 point loss as a result of the Stephens incident from the previous round would drop the Engine Oil to third place in the standings – 62 points behind Katz in 1st.
'Katz and Smolenski might as well have a Bullseye painted on the back of their cars now, because no one will be giving them an inch of space for the next 6 races. Good luck with that,' voiced Kip Stephens who finished in 13th place from a 26th finish start and had a good chuckle on hearing about Swirydovicz's ousting a few days later.
And so amidst all of this, Sutton had found himself behind Jake Blackhall in the lead by lap 13, before overtaking the ApexRacing driver who enjoyed perhaps his best race in recent times without turning victim to a major crash/incident, by the penultimate lap. Having begun in 10th place, Stem Sim's David Baker had executed a cool, composed drive to round up the podium in third place and jump up to 5th place in the PRO Standings. Amusingly while a stealthy Aleksandar Smolensky would place Laser Tools in 11th place on the grid, team mates Rob Graham and Scott Malcom would come under the spotlight yet again on account of two separate yet proximate incidents.
Lap three had seen Graham dive into the field at Clayton Corner in 18th place due to a lack of grip. As he attempted to re-join the pack on entry to Turn – Richard Gore, then in 23rd place, had darted into the Laser Tools' driver's path only to be spun into the adjacent tyre barrier. The show would carry on all the way till Round 6 when Gore would descend into Clayton Corner (Yes, again – as Graham lost control ahead, again!) alongside Scott Malcolm beside him in 26th place. Of course, as two or more wide formations do nobody good on the BSRTC, Malcolm and Gore were quick to find themselves pasted against the barrier.
Having being penalised by the Panel with a Back Of Grid start for the incident with Gore, Graham wasn't pleased. 'I get done for Gore putting me in an impossible position after I just came back off the grass, yet he gets nothing for blatantly wiping Scott out later? Laughable!'
'Wiping Scott out? Ha!' Gore apparently was not out of earshot when the panel's results were announced, 'I held my line while he came across whereas you dive-bombed me after coming back on track. You could have eased off! For the record I could have made several protests but didn't file any. By the time race 3 came around I was fed up with being punted around like one of Jim Davidson's wives.'
'I dive bombed f**k all mate, I came back on the only place I could!' retorted Graham. 'And you went into panic defend mode because you thought I might get back past, when my only thought was to steady the ship after an off-track. Now you know how the majority of my season has been! But I've started biting back the last few races, haven't I?'
Ah, well.
I tried James, I really did.
A few hours after my previous report's release on the 18th of November last week, the BSRTC were made an example of. Publicly. Over-the-internet publicly. A charismatic individual by the name of James, had taken to what he calls 'The worst site you could ever visit for sim racing news,' to cite my report of Interlagos' events as an embarrassment to the art of sim racing  – for the sheer abundance of events and crashes that were reported. After an elaborate and lengthy article, readers had even gone on to remark how the BSRTC was nothing but a wreck fest of an ordeal based on only a few of the -*checks calendar*- 90 odd rounds.
Of course being as high octane racing on real world tracks involve zero incidents or crashes while tuxedo-clad gentlemen drive around as perfect embodiments of civilization, I had begun this report hoping to change its tone and literary demeanour by reporting only on those who finished on the podium. But sadly, that has not been very effective James. You see just as real life, accidents happen. And I've gone on to great lengths to spell out the reasons behind each incident and even explain what happens to those charged guilty with causing said incident.
As a result, my reports – which are already of biblical proportions – go on for much longer now. Commentator Andrew Whitehead refuses to share much of his opinion for fear of making the sub-headlines of my article, which you might make an example of yet again. A round of public voting was called for to determine if the race reports should continue or not (they are continuing) and well, there's only so much we can do to stop being an ordeal.  Founder Kip Stephens on the other hand seems to have developed an affinity for you ever since. He's coming James, and he's going to populate your articles with quotes as well.
'People are welcome to sit there typing negativity for the rest of their lives if they like, meanwhile, we are all having fun racing in a series that is as near to real life as you can get and that will only get bigger. One of my favourite hobbies is messaging the latest YouTube/Twitch cynic and getting them to come to race with us. So we're hoping with all our hearts to get James on the next season of the BSRTC. :)'
'Meanwhile, everyone's crying about Woj. Well boo-hoo, what about poor me?'
View The Original Article on Higher Eclectic Ground here.
Track Side Ordeal Photo Courtesy Jamie Rushworth.

This race will also be aired on MOTORSTV UK on the 8th of December. Meanwhile, Higher Eclectic Ground is not only covering the last two races of the BSRTC's Showdown, set to be streamed live on ApexRacing TV's Youtube channel at 8.15 P.M GMT every Thursday – but is also offering the indie game community with opportunities for exposure via BSRTC sponsorships. To make sure you do not miss out on anything, do head down to our Facebook page where all the activity lies and ensure you're signed up. Moreover, those interested in racing with the BSRTC community or simply hanging out with them by the pitlanes, can do so by signing up to their closed group on Facebook or tuning in to @BritSimRacers on Twitter. Those still doubtful about what the BSRTC is all about can learn more by viewing our previous coverage of the same which also includes a never-seen-before look at the championship's rise.
---
You may also like...
---