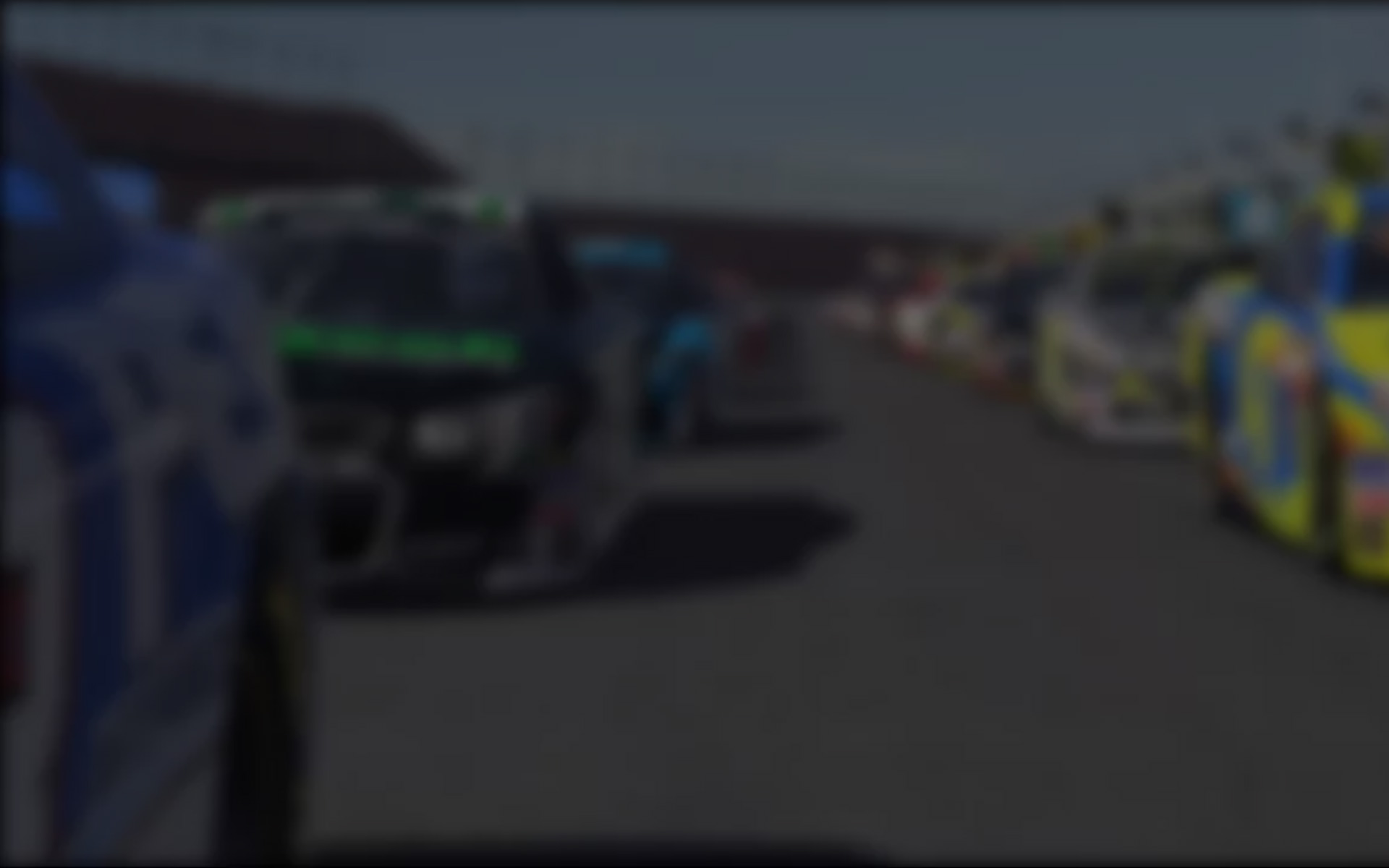 Or A Tale of What Might Have Been
The evening before the iRacing Daytona 500, I changed my PC's motherboard in preparation for a graphics card upgrade.  Unfortunately, although I reinstalled Windows 7, reinstalled a bunch of programs, got iRacing working, etc, I forgot to do something terribly important…
On Saturday 13th February, 2010 I was unable to run the 500, but got in a quick qualifying session for my race on the 20th just 15 minutes before the race session: I set a 48.075 and this would put me in 11th-place to start the race.
With 30 minutes of warm-up, everybody had plenty of time to check their setup, practice pit stops, etc. I personally just practiced getting onto and off pit road at speed and missed an opportunity to notice and correct that 'terribly important' thing once again…
I have to admit, I believed this race was going to be fairly easy for me. I didn't know that I'd win it, but I knew I had won the first ever official race with this car in the service and just a week earlier I had finished second in a NASCAR Class A race. I ran the pace lap in fourth-gear so I would use as little fuel as possible and when the green flag flew I gained a single position, moving up to tenth.
We raced through a few cautions in the early laps, but things remained fairly constant for me until Lap 15: It was the first time I'd really had to slam on the brake and when I did so it must have knocked my calibration off (recalibrating was the 'terribly important' thing I'd forgotten to do). At that point I was running 12th and just biding my time, but unknown to me the brake was now dragging and I hadn't noticed the tiny sliver of red on the brake indicator.
Over the next 100 laps or so I just went backwards. At the time I believed I had lost an engine cylinder and was down on power; it wasn't until about Lap 114 that I realized what had happened, having finally noticed that the brake indicator was showing applied brakes.
Initially I just pulled back on the brake with my left foot while pushing on the throttle with my right.  But after I began to experience cramping I managed to fix it for good on Lap 164. However, during those last few laps I had had enormous fun.  I normally wait until there's ten laps remaining before I push really hard to get to the front, but knowing my position I used a combination of strategy, aggression and good luck to come back from two laps down to one, and from 22nd-place on Lap 114 to 14th as the race ended.
Every position was hard-fought and it was enormous fun to be forced to concentrate for that long: It reminded me of the way I had felt during the iRacing Rolex 2.4. The only difference really with the iRacing Daytona 500 was that it was an unpredictable type of racing and that was proven when, on Lap 194 of 200, I got involved in a big wreck that started ahead of me in the pack.
So I ended with mixed emotions, just like everyone else.  At one point I had resigned myself to just running for safety rating with a damaged engine, but I ended-up having a lot of fun in some really tight racing. I had very few incidents (scraped the wall on Lap 100, car contact on 190, the wreck on 194 and an off-track on 198 while I got out of the way of the other cars on the final restart), but I still can't help but think what might have happened had I not been trailing brake for half of the race!
My only real solace is that if this were real life, NASCAR would have probably forced me to start at the back anyway due to an 'engine change' in my PC… Starting back there I probably would have gotten involved in one of those early accidents and wouldn't have had the fun I did during the race. Maybe next year I'll have fun and be able to finish on the lead lap!
Regards,
Tim Wheatley

View playlist on Youtube.
---
You may also like...
---