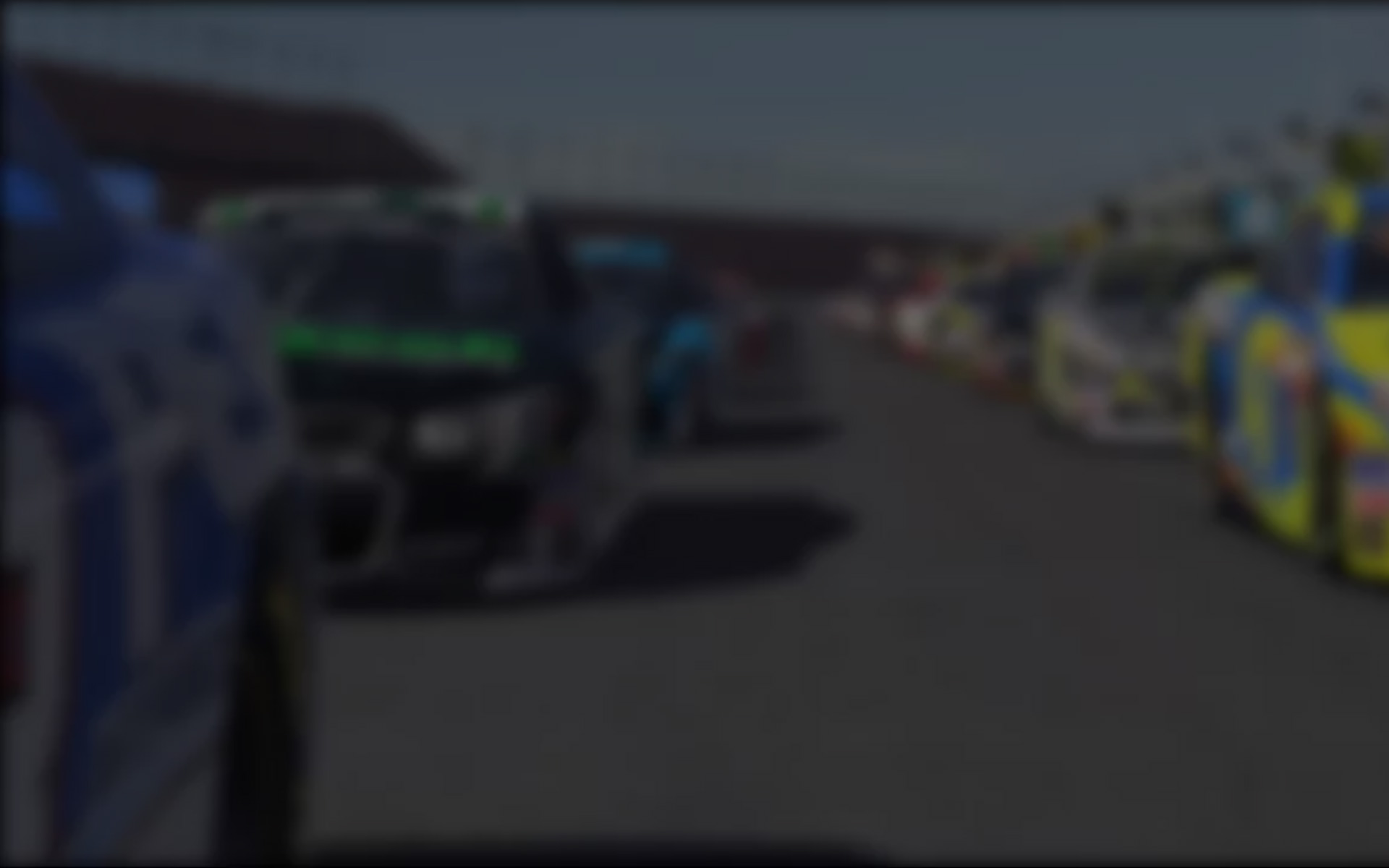 It was one of those moments which I'll never forget. I was driving well and working my virtual Ford Fusion to the front of the pack at Daytona. With only a few laps remaining in the online race, I had to start making some decisions. Do I keep pushing and take the aggressive approach? Doing so would greatly increase my chance of being caught in an incident but would make me a strong contender for the win. Or do I settle in and wait for an opportunity? This approach would be safer but could also stop the forward progress I've had so far. I decided to go for it. As the final laps approached, the door of chance swung open as I was pulled into the slip stream of the car in front of me. Instead of tucking in behind the car, I used the extra speed I had built up and snapped out of the draft coming out of Turn Two. There was just enough space to take it three-wide which put me in the sucker hole. As the pack raced down the back stretch, I continued my advance and was now within pouncing distance of the leaders. I glanced in my mirrors and saw that I now had a train of cars behind me. I entered Turns Three and Four in the middle of a now three-wide pack.
Cue the adrenaline.
As the pack was about to exit Turn Four, however, the bottom car slipped below the yellow line only slightly. As the driver let the car slide back up, the back end of the car snapped out and tapped me just hard enough to send me flying into the car to my right.
Cue The Big One.
I was upset, of course. But what I heard next caught me completely off guard.
From the other room of my house I heard my wife say, "You've got to be kidding me! You mean he couldn't hold his line and he took out the entire field?"
"Yes, babe," I said with a smile. "This is NASCAR."
My wife had been watching me race on one of the many NordgarTV ???Mystery Race??? events broadcast on Twitch.TV. Before the event, I also posted the link to my facebook page which allowed several of my other friends to watch me race as well. Watching broadcast races is one of the many ways we spread the word about iRacing.com. It enables people who don't normally watch sim-racing to see someone they know in a safe but competitive environment. It's also how many people (including myself) first heard about iRacing. I remember watching the iRacing Greats like Ray Alfalla and Greger Huttu race during my lunch break at work. I soon found myself saying, "I can do that, too." I can think of several occasions where I would be watching a broadcast race and someone would walk by and ask, "Where are they racing at? What channel is that on?"
Aside from being a great tool to attract people to iRacing, it's also an excellent stepping stone for many people who have hopes of one day entering into the broadcasting field. You're basically creating a portfolio as well as getting on the job training which will come in handy when the door of opportunity opens for you.
There are several groups who have superb broadcasting such as GlacierTV, V8's Online and PSRTV just to name a few. Recently, I was able to catch up with Jay Kennedy of V8's Online. They're in need of directors to broadcast the Australian Strength-of-Field GT3 races and he had this to say:
"One issue we have in Australia is there is a tiny portion of the population that has fast enough Internet to stream.  Commentators aren't an issue, but directors are."
If you're curious about how far live streaming has come, head over to any of the above listed groups and prepare to be amazed. The level of detail as well as the degree of professionalism which is put forth is a testament to the hard work and long hours which many of the groups spend to ensure the release of a high quality broadcast.
"One issue we have in Australia is there is a tiny portion of the population that has fast enough Internet to stream.  Commentators aren't an issue, but directors are."
Interested in becoming a live streamer for one of the biggest names in iRacing.com broadcasting? Head on over to V8's Online and let them know you're interested! They will be more than happy to fill you in on the details. This could be the opportunity you've been waiting for!
As many of the big names in online broadcasting move closer towards life-like broadcasting, here's your chance to sound off. What would you like to see in live stream broadcasts? Is there anything you'd like to change? Let us know in the comments below and be sure to follow iRacingNews for all of the latest stories from around the world of iRacing.com.
---
You may also like...
---