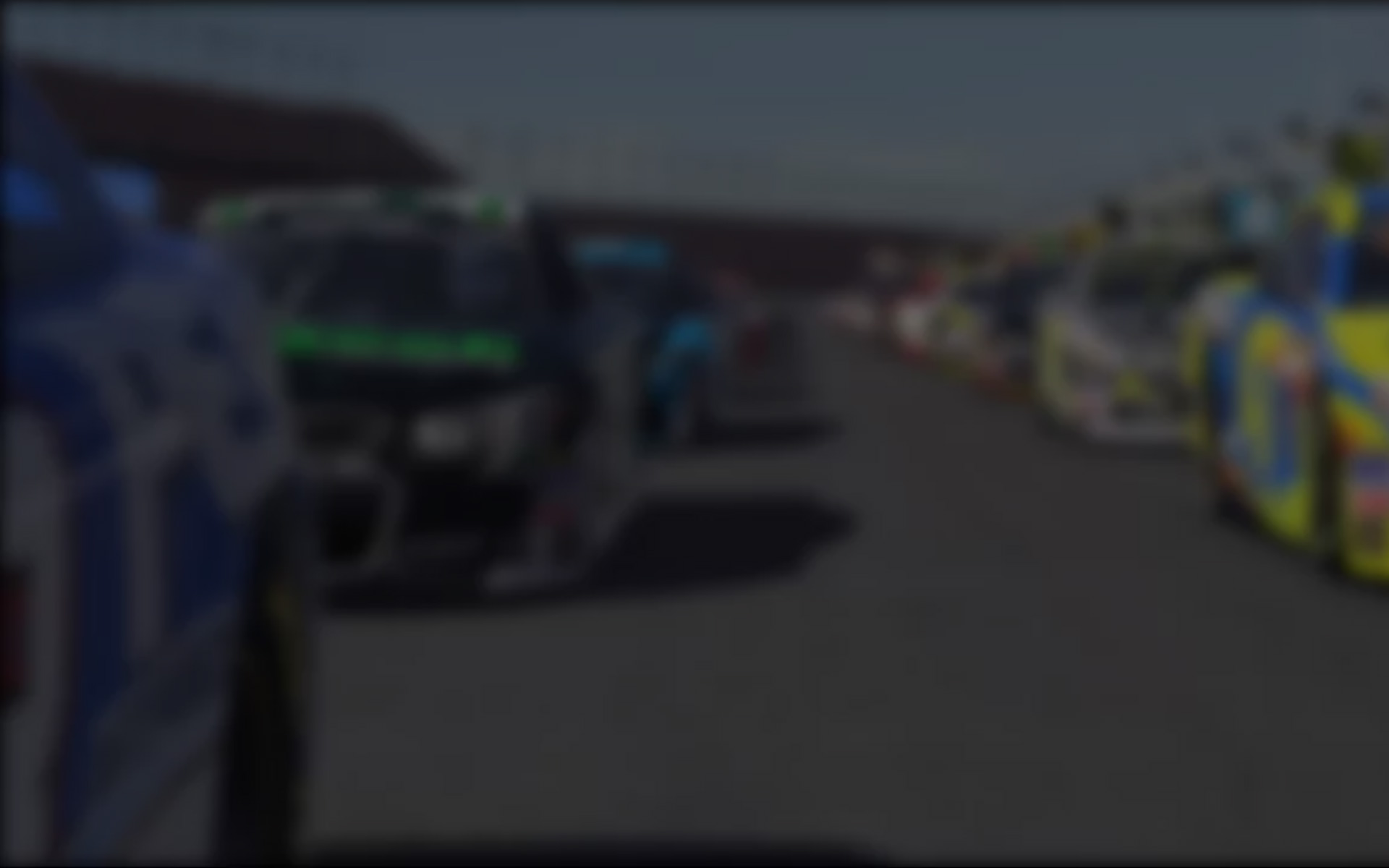 Qualified poorly, as usual. Starting from the back of the grid since my qualifying time is worse than my iRating.  No chance for a win based on speed. My only hope is that a few guys crash out. Sounds pretty bleak, doesn't it? This is my typical race on iRacing and yet I keep racing.
I have no expectations of ever achieving a Pro license or heaven forbid a DWC license. In fact I have no interest in earning one. So why bother even entering a race? Because it's fun. In fact, it's really fun.
The reality that all 35,000 members have different racing objectives is one of the coolest things about iRacing. Some are looking to advance to the required license level of their favorite car or series. Others are trying to rack up as many wins in a particular series as possible. Still others are searching for that elusive 1st win – it's a lot harder than most people realize when they first join iRacing.
I get satisfaction in finishing a race. Sure, I want to win.  Who doesn't? But it's not a win or nothing attitude. I really just want to drive a little better each time I fire up a virtual race car. Maybe I'll learn something new about setting up a car (probably not), or a better line through a corner of a track that I have hundreds of laps on already. It's the little things that make racing on iRacing so enjoyable for me.
Chatting with members is always fun too. A few of you recognize my name from iRacing TV so it's fun to say hi and mix it up. I suspect the iLetYouWin awards I give out are appreciated more than anything. I like earning them too – thanks Sean, Otto and Ian.
Why do you race?
---
You may also like...
---
Kevin Bobbitt is the Director of Marketing at iRacing.com. He has been with iRacing since 2007 and is a long time marketing professional bringing more than 16 years of experience in both online and offline consumer marketing to the job. Kevin's commitment to iRacing starts with his passion for motorsports. He is a fan of anything powered by an engine. When not racing on iRacing or watching a race on TV he can likely be found at the track or an autocross site in his Porsche 944S2. Kevin is also the commissioner, punisher and all around rule maker for the Rennsport Racing League run on iRacing. Kevin resides in New Hampshire with his wife and two boys.
---