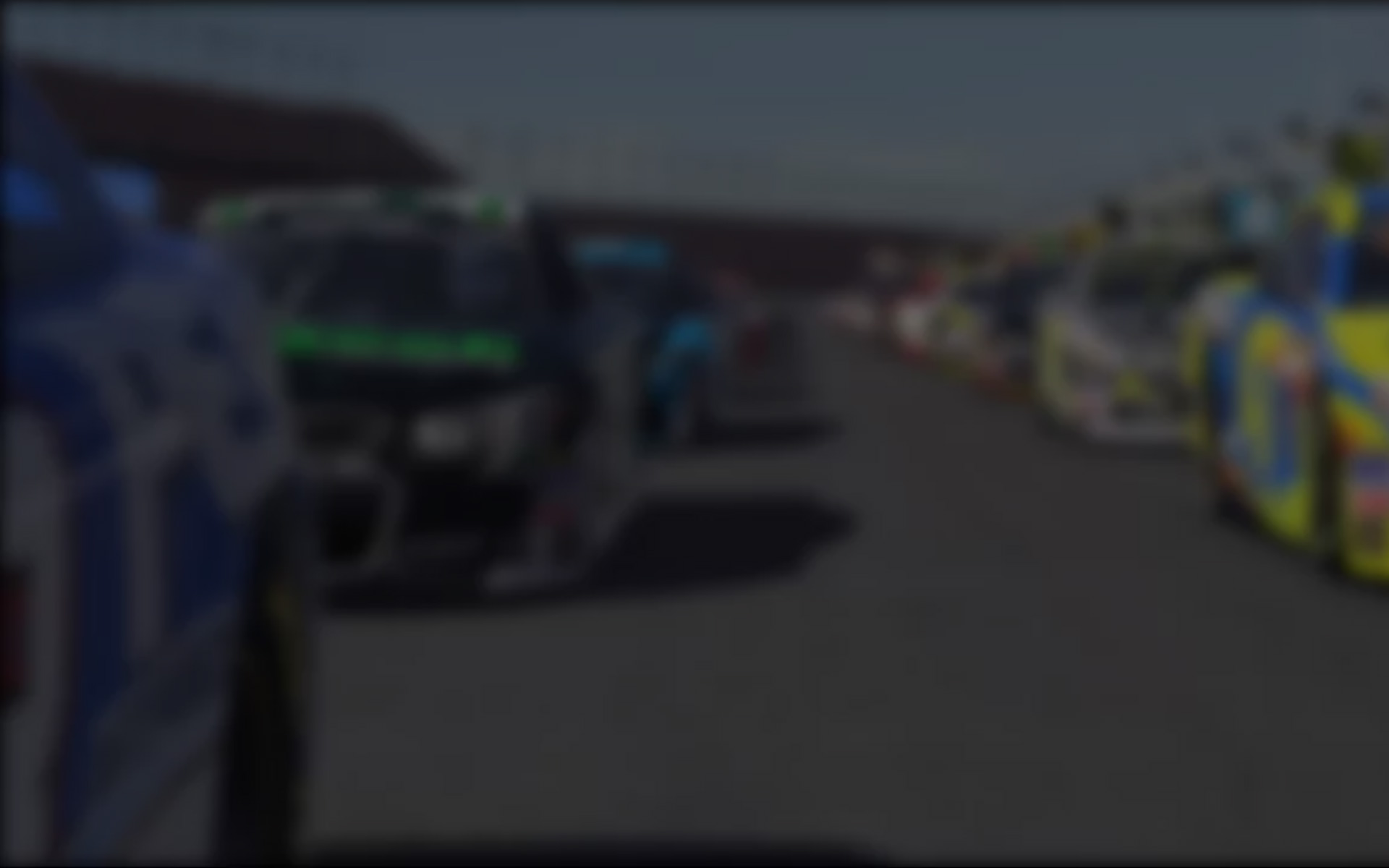 Eager to test their skills at one of the world's most challenging road courses, eighteen members of the Red Sox Racing league traveled to Zandvoort Netherlands during week ten of the 2012 Season One schedule.  Circuit Park Zandvoort played host to the "Nederlandse Automobiel 30 Zandvoort GP", a 20 lap shootout which produced the 2nd closest road course finish in RSR history.
The track's 2.67 mile, 13 corner layout has been the site of the Dutch Grand Prix between 1952 and 1985.  It includes a long straight along the front stretch which funnels drivers into a banked 180 degree turn appropriately named "Tarzan".  The U-turn leads to a series of difficult tight, medium, and high-speed corners leading back to the main grandstands.  A loss of focus at any point on the track usually means an early exit from the race.
     
Racing action was fast and furious once the green flag flew, but Chad Peterson and Les Turner were the hit of the race as they kept fans on their feet throughout the entire event.  Their battle once again produced one of the closest road course finishes in league history.  Having crossed the line a mere 0.003 seconds apart at Okayama, the two HPD drivers crossed the line 0.048 seconds apart at Zandvoort.
Peterson won in Japan, but Turner held serve in the Netherlands to earn his league leading fourth HPD victory of the season.  "We had the lead coming out of the final corner in both races", said Turner afterwards.  "The difference between Okayama and Zandvoort was I forced him to make his move on the outside this time, there was no way I was giving him the inside again.  Chad is a heck of a racer and he has forced me to up my game to another level this season."
The battle between Turner and Peterson began in qualifying, where Peterson won out by earning the pole position with a lap time of 1:26.435.  Turner had to settle for the outside position of row one with a lap time of 1:26.443.  Terry Daul, Jim Albertson, Gary Jorgensen, Kevin Kyle, William Kabela, and Bill Pawluckie completed the starting grid for the Class A field.
iRacing Director of Partner Relations, Divina Galica (who raced at Zandvoort in the Aurora F1 car in 1978), participated in pre-race practice, but skipped the race to continue publicizing her successful  efforts to have Donington Park added to the iRacing stable of tracks.
Drivers in the Class B Corvette field got an early Christmas gift when they learned Dustin McGrew had not made the trip to Zandvoort.  Tommy Rhyne took advantage of the situation by claiming the pole with a lap time of 1:33.792.  Dean Moll started in 2nd place with a lap time of 1:34.268.  Reed Rundell, Jeff Thomas, Bill Hadden, John Koscielniak, James Prostell, Jr., Scott Husted, Larry Krupp, and Ed Sutcliff completed the grid.
The race began well as everyone got through Turn One without incident, but a bottle-neck in Turn Two caused an accordion-like effect throughout the field.  Rhyne started the incident by failing to check up in time for Kabela's approach to the corner.  Moll locked up his tires to avoid hitting Rhyne, but his car spun off the roadway and tapped the tire barrier.
Thomas, Hadden, and Koscielniak managed to slow in time to avoid hitting Moll, but their sudden deceleration left Husted with nowhere to go as he barreled into the corner.  Husted hit the rear of Koscielniak's car.  The collision forced both vehicles off the track.  Everyone involved in the opening lap incident was able to continue racing without pitting for repairs.
 
Koscielniak's troubles continued when he lost control and spun exiting Turn Three on Lap Two.  He just missed collecting Prostell while doing a lazy spin across the track.  Jorgensen joined the excitement when he went off track in Turn Twelve.  Both drivers were able to continue racing.
Pawluckie escaped injury or serious damage on Lap Five when he executed a 360 spin in Turn Six, followed by a brush with the outside wall in Turn Eight.
Peterson led the early racing and had enough of a lead to maintain the top spot despite running into Koscielniak in the middle of Turn Eight on Lap Eight.  Turner watched the incident from his 2nd place position and was stunned to see Peterson escape the incident without damage.
Jorgensen tagged the rear of Husted's car on approach to Turn Twelve on Lap Twelve while he tried to maintain pace with Albertson.  4th in the HPD field at the time of the incident, Jorgensen was able to continue driving without loss of position.  Husted survived being pushed off track and into the sand, but his race ended early when he tagged the outside wall after failing to brake in time for Turn One on the next lap.
Early pitstops by Turner and Peterson meant Jorgensen was in 3rd place when he spun off course in Turn Ten on Lap Thirteen.  He tapped the railing before regaining control of his car, but did not lose position.
Kyle spun out in Turn Seven of Lap Thirteen.  In 6th place at the time, Kyle was trying to keep pace with Kabela as they negotiated their way around Prostell's Corvette.  The spin cost Kyle valuable time, but he was undamaged in the incident.
Pawluckie's HPD suffered the worst damage of the night when he found himself trying to get past three Corvette drivers who were battling for position late in the race.  Pawluckie waited patiently for a passing opportunity as he watched Koscielniak and Krupp chasing down Sutcliff.  He eventually got past two of the Corvettes before reaching Sutcliff in Turn Ten of Lap Seventeen.  Sutcliff never saw Pawluckie sneaking past him in the corner.  The resulting contact forced both drivers to retire early from the race.  "I can't believe I hit Bill like that", said Sutcliff after the race.  "I knew he was back there, but was so focused on staying in front of John and Larry that I didn't realize he had passed them and was trying to get around me.  We had a clean run going up until that point.  I am sorry we ruined Bill's race."
Hadden made a nice save when he went off track to allow Turner and Peterson by in Turn Eight with one lap to go in the race.  Kyle gave the fans one last thrill when he did a 360 spin after passing Moll in Turn Seven of Lap Nineteen.
Ignoring the mayhem going on around them throughout the race, Turner, Albertson, Daul, Thomas, and Prostell all earned bonus points for completing the event without collecting an incident.
Class A results:
Turner and Peterson produced another exciting race as they battled each other lap after lap and crossed the line a mere 0.048 apart.  Turner was excited about the way he'd earned his fourth victory of the season.  "I followed Chad in the early going, but couldn't find a way around him and decided to take my chances with a short pit.  The strategy worked.  I had a great stop and was able to get the lead when Chad pitted.  Chalk up another TeamDraft victory for my Dad!"
Albertson edged out Daul for the final podium spot when he crossed the line in 3rd place.  It was Albertson's sixth top-5 of the season.  "Terry and I battled nose to tail throughout the first half of the race.  We pitted on the same lap, but I got out of my stall a little faster and that was the game changer because Terry was forced to negotiate some lapped traffic to catch me.  The Corvette drivers did a great job giving us room tonight, so it was a shootout at the end as Terry and I raced to the finish line!"
  
Jorgensen survived his exciting night of incidents to finish in 5th place.  Kabela (6th) and Kyle (7th) were the last two HPD drivers to finish on the lead lap.  Pawluckie's early exit from the race resulted in an 8th place finish.
Turner's victory extended his lead over Gantman to 25 points in the championship battle, while Daul, Kabela, and Albertson round out the top five positions.
Class B results:
Moll survived the Lap One mishap and took advantage of McGrew's absence to win his second race of the season.  Rhyne earned his 8th podium finish of the season when he crossed the line in 2nd place.  Rundell secured the final podium spot when he crossed the line in 3rd place.  Thomas and Prostell rounded out the top five positions.  "This was one of those races where just showing up and taking care of your equipment was the key to success", said Prostell after the race.  "I didn't have much track time here, so just finishing was our real goal.  It looks like the sun was shining on us today!"
Hadden (6th), Koscielniak (7th), Krupp (8th), and Sutcliff (9th), and Husted (10th) completed the Class B scoring.
Rhyne's ninth top-5 finish of the season gave him a 1 point lead over McGrew in the championship battle while Moll, Thomas, and Sutcliff round out the top five spots.
Next event:
RSR drivers travel back to the United States for next week's "Oak Tree Tavern 30 at VIR Full", at Virginia International Raceway on March 22, 2012.
Results / Standings / Video coverage:
Race Results:
https://ileaguerace.com/champ/show_event_result/Red-Sox-Racing-League/1097
League Standings:
https://ileaguerace.com/champ/show_champ/Red-Sox-Racing-League/227
League Video Site:
http://www.youtube.com/user/draftin11
---
You may also like...
---