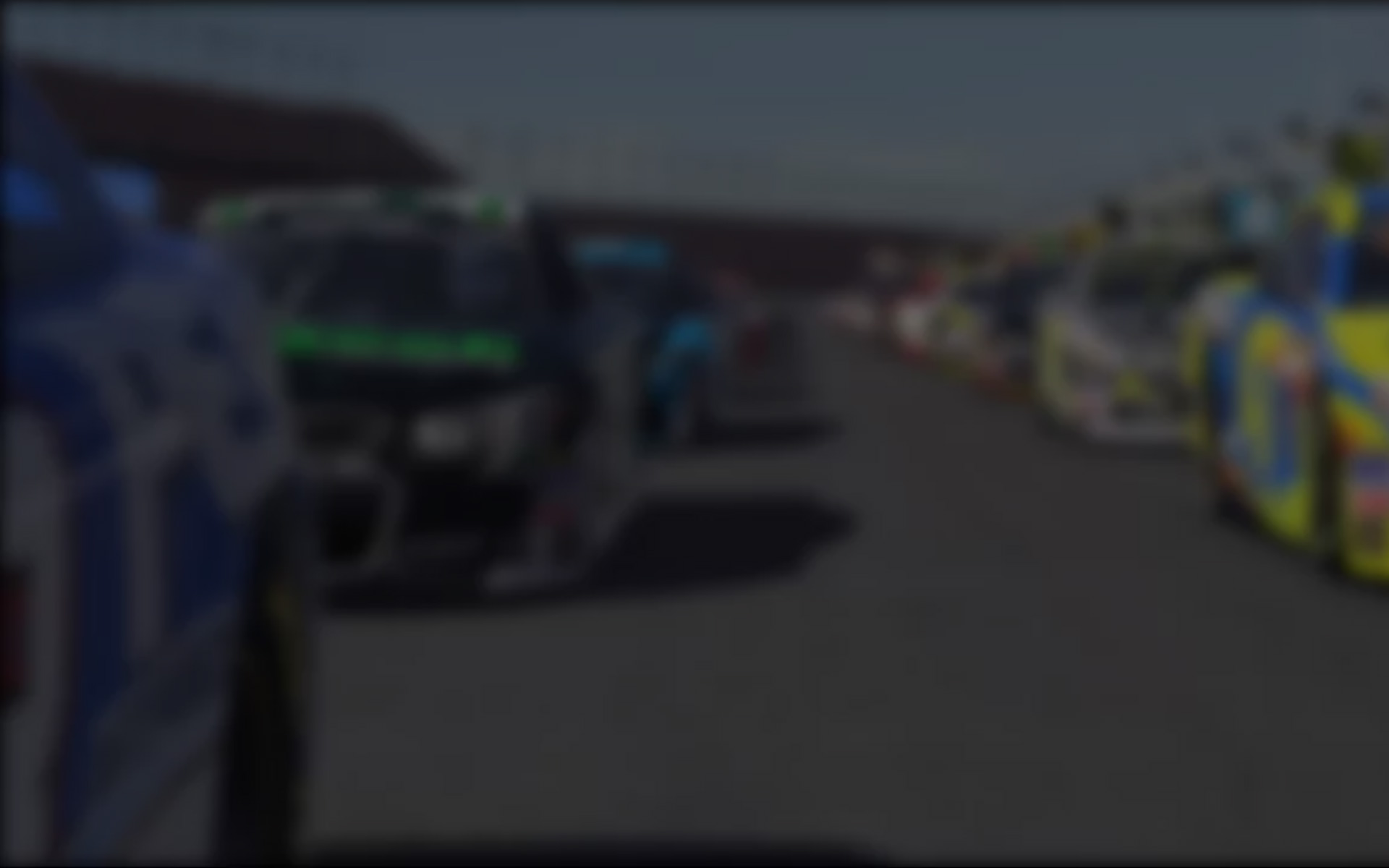 Week Eight of the NASCAR iRacing.com Class C Series (open setup) brought the sim racers to a very unique track on the NASCAR circuit. Kentucky Speedway is a 1.5-mile oval, but it doesn't fit the "cookie cutter" description at all. With turns banked at 14°, this is a very flat track compared to the high banks of Texas, Atlanta, or Charlotte, and it is also extremely bumpy. This track shows a lot of character and it proved to be a challenge for many. While it was in fact a challenge for many online racers, it proved to be no challenge to the racer who dominated the Strength of Field event.
John William (Carolina) led an impressive 63 of the race's 90 laps after starting from the 13th position. Even more impressive, William won with a margin of victory approaching three seconds over fellow Carolina club member Justin Brooks in the 3230 SoF. Michael Emmons (Florida) brought his Silverado home in the third position after starting from sixth on the grid. Josh Hulsey (Plains) ended the race in the fourth position and rounding out the top five was Bentley Glaser (Midwest).
By taking the checkered flag first in the week's SoF event, William earned the most championship points for Week Eight, adding 204 to his season total. Brooks' second place run allowed him to collect 193 for his efforts. New York native Liam Lambert finished off the week in the third position, adding 188 points. Ryan Luza (Texas), Kyle J Gottula (California), and Patrick Baldwin (Connecticut) came in a three way tie for fourth in the standings, each adding 181 points for their efforts during the week.
Baldwin was the fastest man in town for qualifying during the week. His time of 31.075 seconds was nearly one tenth of a second faster than second place driver Brooks who turned a time of 31.165 seconds. Danton Dressler (Pennsylvania) had an impressive run in the third position, ending with a final fast time of 31.167 seconds, just 0.002 behind Brooks. Arthur Lucas (Virginias) closed off the week in the fourth position and rounding out the top five was Keith Elliott (Western Canada).
There is a new name atop the season standings after eight weeks of racing. Maxx Harris (Northwest) holds on to a 49 point lead over Phil Brown (Mid-South). Brian Ammerman (Illinois) sits in the third position, 129 points back. Jeff Hale Sr. (Georgia) sits in the fourth position and completing the top five is Kenny Humpe, who is 156 points back.
Stay tuned to inRacingNews.com for more action as the NiCCS (open setup) heads to NASCAR's homeland for a visit to the extremely fast Charlotte Motor Speedway.
---
You may also like...
---