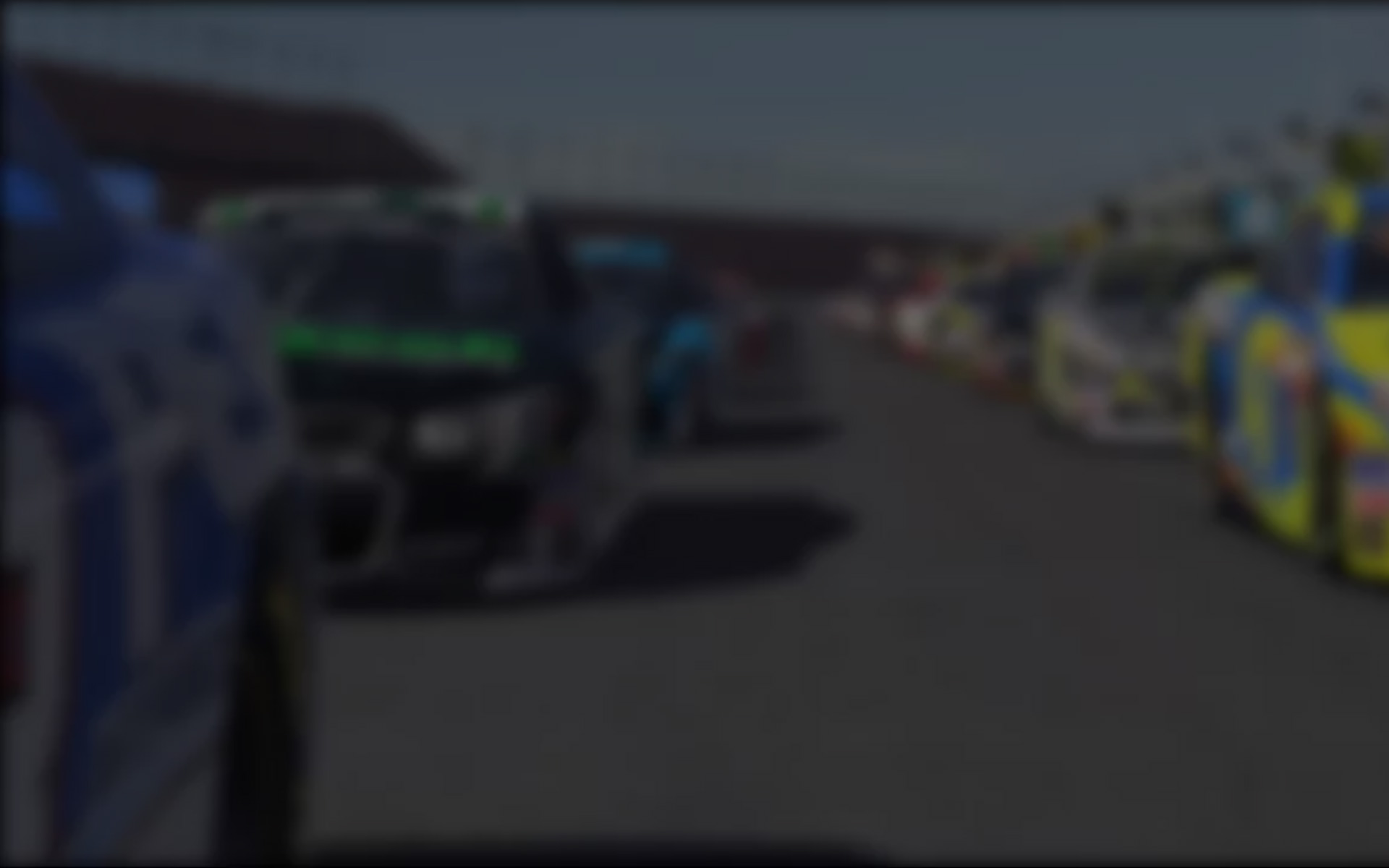 Williams continued their recent run of excellent form to surge into the lead of the Classic Team Championship constructors championship at Barber Motorsports Park even as a poor showing from Ligier's Audrius Valanteijus gave Ferrari driver, Gernot Frische, the CTC drivers title with a race to run.
Leading by 95 points, the Ligier driver would need to amass a record 240 points just to draw level with Fritsche. The season high is 230 points and as Fritsche is likely to also score highly in such a race, the chances of the CEE driver taking the title have essentially evaporated.
Valanteijus' poor showing also contributed to a poor score for his Ligier team, causing them to slip to fourth overall 37 points off the lead and essentially out of the title fight.
Barber is never the most popular track but over the course of the week it went official 10 times with the biggest single field being 21 drivers and one split field race, both on the ever popular Sunday.
That 21 car field saw guest driver, Martin Macjon take the pole ahead of Williams' Kalle Ruokola and Renault's Andrea Ventura, while overall David Jaques set the weeks fastest qualifying time of the CTC drivers. In all five drivers managed to dip under 1m11s around a track that saw a much wider range of times than recently with a full five seconds covering the entire field of CTC entrants during the course of the week.
Jaques also scored most points of the CTC sim-racers with a strong 207 point payout during the week's split race, also won Macjon, who some of the front teams must be trying to sign up.  Valanteijus retired from that race on Lap 3, as did Ruokola although he did make amends with a strong showing in the following race, bringing home a solid 145 points to strengthen his grip on fifth place in the championship.
This week could hardly be called a classic week, but some drivers made excellent progress while others faded somewhat, especially in the more hotly contested parts of the table.
Pat StAmans, from Alfa Romeo, climbed five places to 16th  and Brabham's Charlie Buscher, returning after a two week lay-off, also drove strongly to move to 25th overall.  The biggest climber, however, was ATS's Craig Burns, who advanced ten places to 30th place after a superb 119 point showing.  Kurt Incledon also gained ten spots while Daniel Pelzer, also from Brabham, Daryl Hanstke and Mark Warmington all had strong eight place climbs.
Brabham managed two strong driver showings, but their third placed driver suffered engine failure on Lap 5 of her only outing, Katier Scott thus dropped seven places while Javier Tincani and Jean-Francois Boscus both dropped six spots.
Most of these drivers are involved in the battle for a top 38 spot and a plum seat in a top F1 team next season, and last week's volatility shows how unpredictable this part of the table is.
With only 10 race slots during the week that went official, unsurprisingly, only 13 drivers completed more than two races. Of those Tyrrell's Jan Bayer was the most proficient, bagging a pair of wins from his two starts while no other CTC drivers managed more than a single win.
Of the Aurora team drivers Nuno Moreira continued his impressive season with a massive 181 points, outscoring Fritsche in the process, while James Strang, Paul Arnall, Pedro Marques, Jos Van  Hoorn, and Dicksons of Perth's new driver Luis Miguel Barrera, all posted more than 100 points this week. Many of these drivers will be in a full Formula 1 seat next season with Moreira no doubt being eyed-up by several of the top teams.
Williams' impressive haul, coupled with Ligier's awful week means the French squad have practically no change of taking the title now and will struggle to even make the podium. Conversely, Williams have an excellent chance of taking the title and can only loose it by a poor performance, such is their lead. The main battle comes to the second and third spots with just six points separating Renault and Ferrari.
Further back Penthouse Rizla are now 10 points clear of Graham Eden and move into the top 10 overall. A highly impressive performance by both Aurora teams, while Lec GP and Dave Price Saudi both put several top teams to shame with scores in excess of 20 points.
Moving on to the season finale at Suzuka there are plenty of things to play for. Will Williams take the title? Who'll get a F1 team ride? Will Rizla slay any more giants during an impressive season?  Stay tuned . . .
---
You may also like...
---