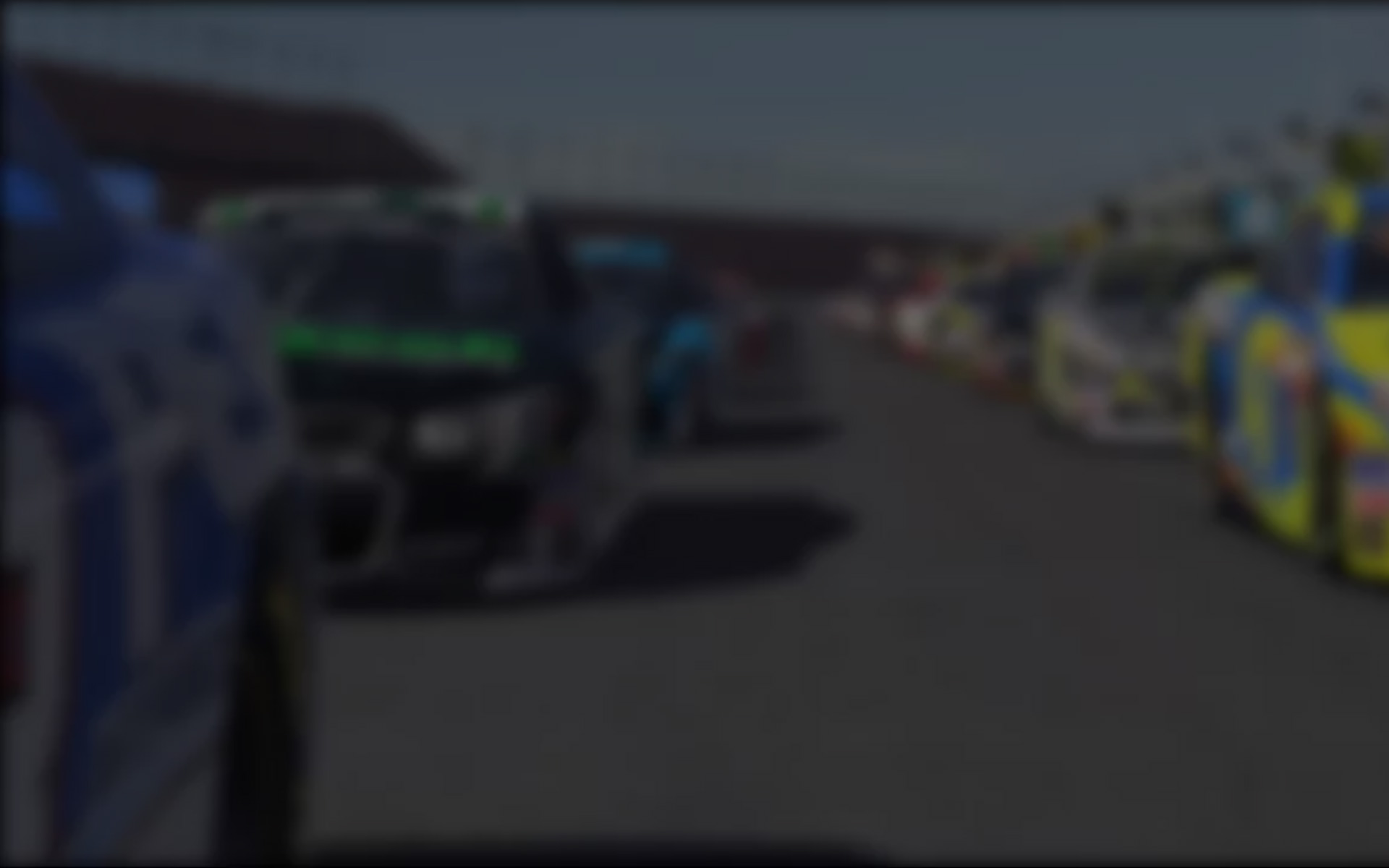 With its picturesque rolling hills in beautiful Elkhart Lake, Wisconsin, Road America is the perfect track to kick off the ISRA GP1 Championship.  The track and setting seem almost purpose-built for the newly-released iRacing Williams-Toyota FW31.  You have every possible corner to challenge your ability to focus for over 300 kilometers: The Carousel, The Kink, Canada Corner, Turn Five and Hurry Downs just to name a few.  35 brave sim racers took the challenge running full length online races against some of iRacing's fastest drivers such as Shawn Purdy, David Williams, Marc Payne, Russell Hodgson and Rene Cornella.
Canada's Team Orion driver Purdy, the fourth place finisher in the iRacing.com World Championship Road Racing (iWCRR)  is one of the favorites to take the ISRA GP1 Championship.  His sheer speed can dishearten even before the grid forms.  Purdy laid down 1:34s in practice and could not be touched.  Speed isn't always the key to winning races however.  Any small mistake on track or in strategy choice can put victory just out of grasp.  Purdy qualified on pole and looked like a shoe-in for victory.
When the green flag flew Purdy got off the line cleanly with My3id's Williams and Payne's Podium Assault entry running side-by-side fighting for second place.  By Turn Five it seemed as though Williams had second place all to his own, but he ran wide letting Payne into the position.  The following lap Williams pushed wide again in Turn Five and let two other drivers through, Pablo Lopez Padin and Nolan Scott.  Williams, second placed driver in last season's Team Challenge and an up-and-coming iWCRR driver revealed his strategy with his car struggling for grip: one stop.  At the front Purdy and Payne on a two stop strategy were pulling away.  With heat now in his tires, Williams had reeled-in Scott.  Under heavy pressure from Williams' Williams, Nolan touched the grass, sending his car spinning.  He would rejoin in 13th position and spend the rest of the race fighting his way back to an eighth place finish.
On your best day Road America's notorious Turn Five can be a source of elation with a textbook pass.  On your worst day it can be source of virtual twisted metal and real dispair.  On this day Cornella made an ambitious pass attempt on Markus Gunzelmann, missed his braking point by 50 feet and collected an unsuspecting Hodgson.
"I did something totally strange and tried to out brake the guy in front of me into Turn Five," explained an apologetic Cornella.  "I have no idea why I though this would be safe to do. He was too far in front of me to do that but somehow I had a total blackout. Because of my move to the left I misjudged my braking point totally and took Russell out of the race."
With a local yellow flying in Turn Five the pit window was opening.  At the end of Lap 17 Purdy was the first to dive into the pits.  Immediately he was flagged for speeding down pit lane and was to be held in his box.
"My pit limiter didn't work at all. I have no idea why," said a frustrated Purdy after the race.  "My race was pretty much going to plan until that happened. I lost at least 25 seconds from that."
Payne pitted right behind Purdy and overtook him in the pits.  Williams, meanwhile, had taken the lead with Bryan Carey coming through as well.  This now set things up for an interesting finish with Payne ahead of Purdy and Williams running the longer, slower stints.
Payne's excitement would end on the next lap.  Exiting the pits right ahead of the battle for fifth between Byron Daley and Markus Gunzelmann, Payne suddenly found himself trying to pass the lapped car of Roberto Carabajal.  Payne lost momentum when catching Carabajal at the awkward Turn Six.  Daley took advantage and placed himself on the inside leading to Hurry Downs.  With nowhere to go, Payne lifted but Gunzelmann, right behind Payne, did not react in time and speared Payne's gearbox, sending him into the tire barrier.  Payne's race was over while Daley's move secured him third on the podium.
With the pit limiter problem, all Purdy could do was push and push, but Williams was too smooth and ran a faultless race to win the season opener.  What could be more appropriate for a guy named Williams to win the first round of a series featuring the Williams-Toyota FW31?
"I'm very happy to get the win in the first round of this championship," said the My3id driver. "The car is really demanding to drive, as you'd expect. That increases the focus and fun in races. I opted before the race to try out a one-stop strategy, which in hindsight wasn't a good decision. The car was terrible to drive on such high fuel, and I lost places during the first few hectic laps. Still, I think I managed to get the most from the strategy and it somehow paid off by the end."
For the next race the series heads oversees to historic Silverstone.  Visit http://www.israleague.com to get on the waiting list for this incredible series.
---
You may also like...
---