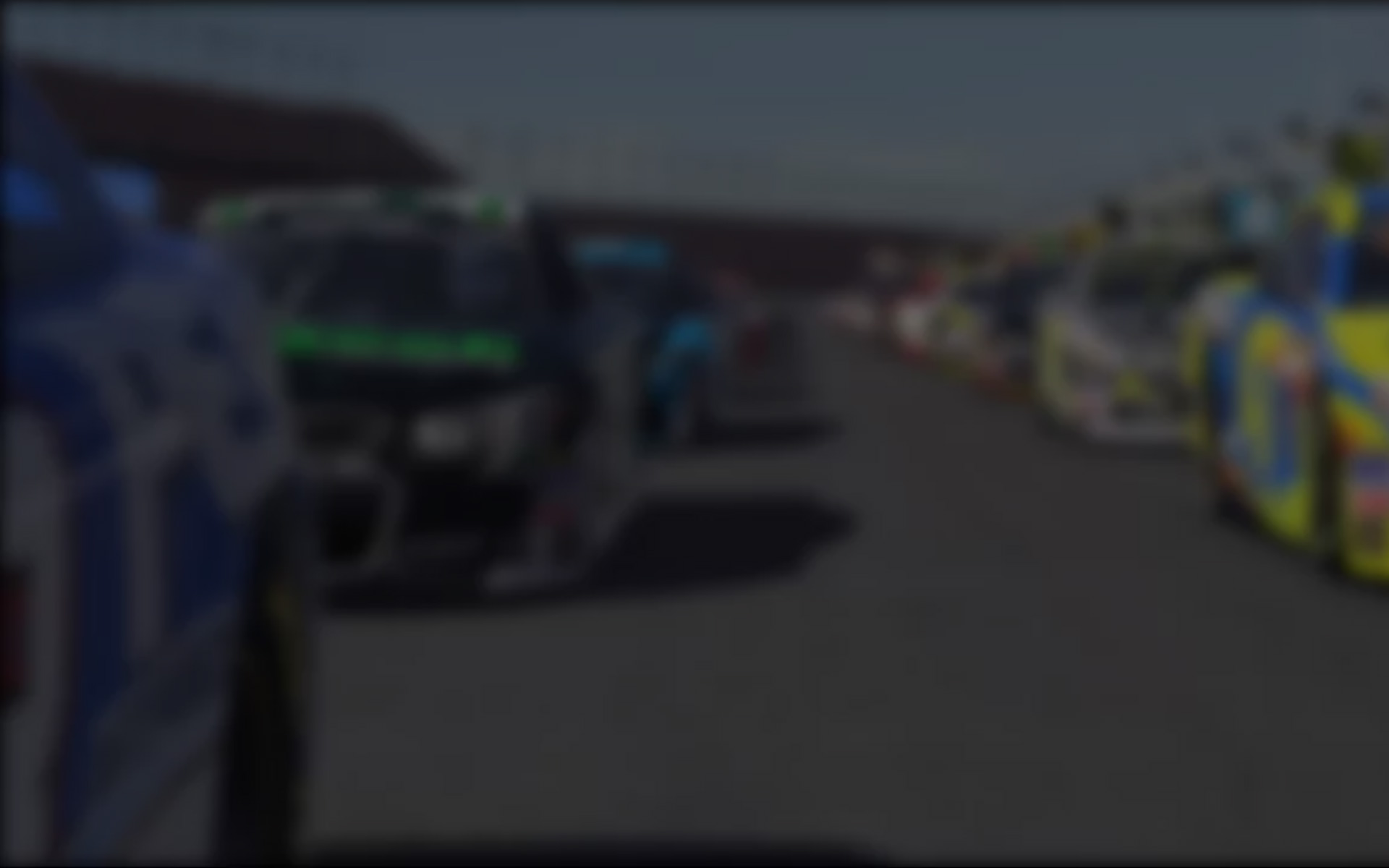 Derek Wood put himself on the winning strategy at Texas Motor Speedway last night, and captured his first career NASCAR iRacing Series World Championship (NiSWC). While Wood soared to the win, points leader Richard Towler plummeted late in the race to finish twelfth. With Towler's misfortune, Brad Davies now finds himself leading the NiSWC title fight by the huge margin of one point.
"I had a decent qualifying run that put me fourth on the grid, " said the race-winning Wood. "Fifteen laps into the race I realized my car was complete junk, and I started sliding back. About 35 laps in I was wrecking loose down the straights, and fortunately the caution came out, because spinning on the front stretch would have been embarrassing. I made some adjustments on the pit stop, and the car was much better after that. I caught a break as the caution came out again with about 25 to go when Rich had the race locked up, and my pit crew finally had a killer stop when it really mattered to put me out front. From there I just had to drive a consistent line and make no mistakes to hold on because the aero advantage out front is pretty big at Texas. All in all, I was extremely lucky to win this race, and I'm thankful that I was able to take advantage of the opportunity."
Many drivers who looked strong early, failed to be strong when it mattered the most. Drivers like Thomas Lewandowski, Ray Alfalla, and Jim Caudill Jr. dominated the race early and often, but all were involved in separate incidents that dropped them back in the running order.
Alfalla showed he had the car to beat early in the race. Unfortunately the pole-sitter luck ran out, and had this to say in his post-race interview with PSRtv:  "My crew sucked all race, then I had a Montoya moment on the front stretch which ended the day."
As Wood mentioned, it looked like Towler had the race on lock with about 25 laps to go. Unfortunately for Towler he ran into some incredibly bad luck at the end of the race, dropping him at one point almost out of the top 20. The Englishman was able to rebound somewhat to finish twelfth, but not nearly what he was looking for.
Josh Parker finished second, a very strong run for him coming off a semi-disappointing Indy. Davies came home third, Theo Olson continuing to impress finished fourth, and Connor Mackenzie rounded-out the top five in his hot pink Impala.
Texas isn't a track you would usually associate with hot tempers, but it got very hot this time around in Fort Worth. Pro driver Jason Burstein qualified his way into the race, and looked very strong throughout only his second career start. However not all were impressed by the young rookie. Chris Main was one driver who felt Burstien raced him unfairly, so Main took it upon himself to go all "Carl Edwards" on Burstein, ending his day.
"It was a good race for the most part, and a lot of people drove with respect for one another, and those that didn't eventually will. Hopefully I can build off of this run and put together some good finishes in the upcoming races," said Main.
As the season approaches its conclusion, the points battle begins to heat up. With only one point separating Davies and Towler, it will be a ton of fun to see who comes out on top. Keep one thing in mind: the champion wins $10,000. The way it's looking now, it could be decided by only a few points at seasons end.
Two weeks from now the series rolls into the Irish Hills of Michigan for a return visit to Michigan International Speedway. Davies will be looking to extend his points lead, while Towler will be looking to take it back and drivers like Alfalla, Wood and Olson will be gunning for wins . . . and doing whatever it takes to get them.
---
You may also like...
---