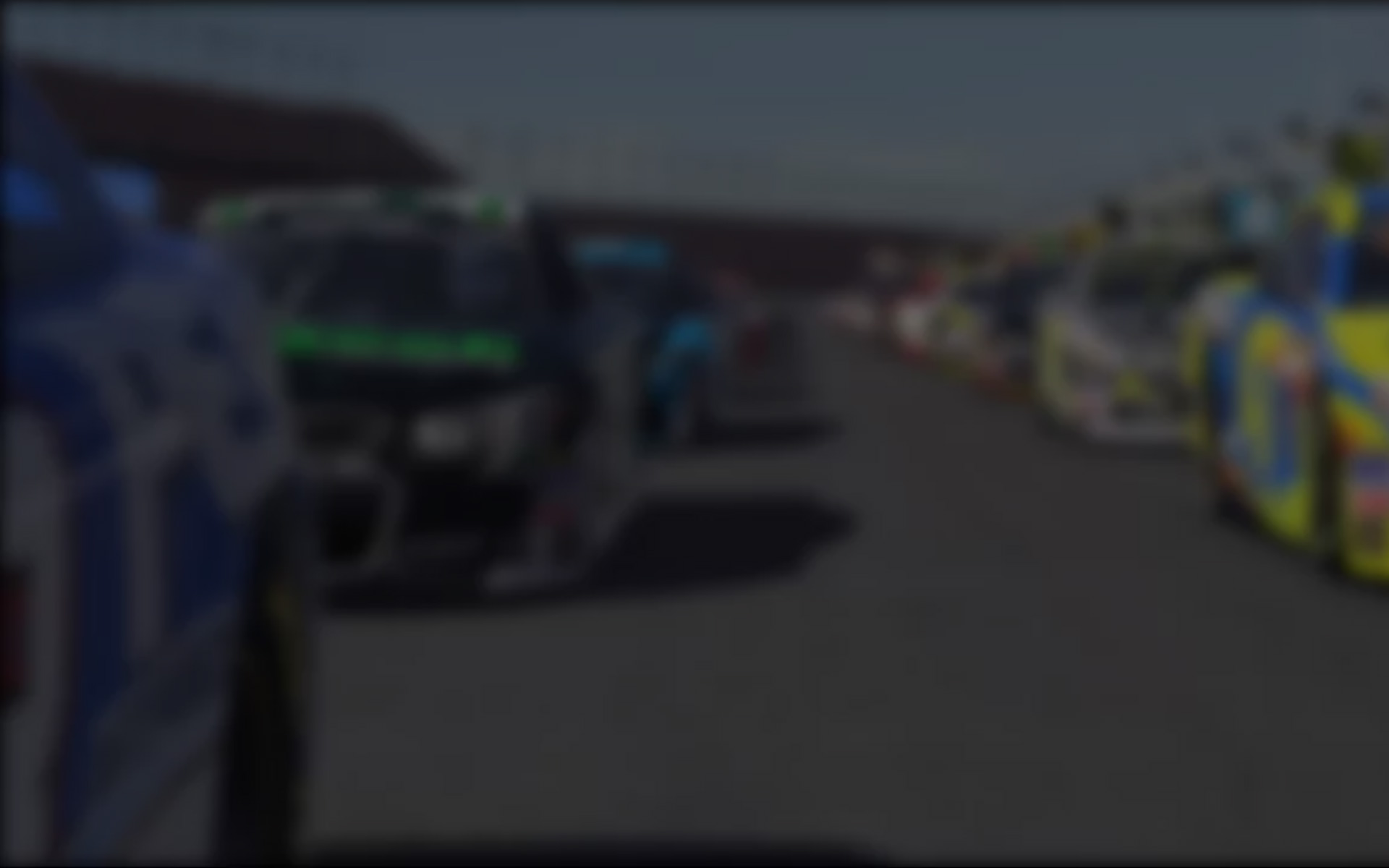 August 4th, 2016 by James Krahula
Tuesday night saw Jake Wright complete the sweep of the 2016 Premier Racing League AdvoCare Cup Series four road courses by beating a very fast Jeff Ward on pit strategy in the Unacceptable Racing at Watkins Glen International Raceway. Wright and Ward had shown speed all week long, continuing their battle from the Coastal Safety Auditors Grand National Series race from the night before where Ward found himself taking home the victory. Jake Wright took over the lead on lap 18 and lead the final 28 laps of the event and held off a much faster Jeff Ward to score his 5th win of the season and tie him with Scott Eckrich at the top of the Chase Standings with only 3 sim races left in the regular season.
"Feels good, I think sweeping the road courses is a pretty good record to hold!" said Wright after his apple juice shower in victory lane. Jake was quick to point out that this was not like his other road course victories this season. "(We) realized that we didn't have the speed to get around Ward, so we decided to go down that path (pit 2 laps before Jeff Ward early in the race) and it worked out for us."

Jeff Ward, who started on the Savage Spinners Pole, needed a strong night in order to keep his Chase hopes alive, and a solid 2nd place helped move him even closer. "2nd place in one of these things is awesome. I'm just glad I was able to come out here and have a good car. Watkins Glen has always been one of my favorite road courses, if not my favorite." said Ward after his tough battle with Wright. Jeff moved himself to just 13 points behind the last transfer position, but has mixed feelings on the last 3 tracks before the Round of 16 starts at Richmond. "I'm not real good at those bigger tracks… I feel like we have a real good chance at Bristol… and maybe even Darlington that's kind of a drivers track. So those 2 back to back, I feel like we have a good chance of getting that win."
Tommy Rhyne came home in 3rd after a really quiet run. "I enjoy these things man. It's fun to slide the car around… and you could kind of throw it around a little bit tonight." Rhyne is officially locked into the Chase and plans to learn as much as he can before Richmond. "It's going to be tough keeping up with Jake (Wright) and even Jeff Ward. Those guys were on a rail here."

Rett McBride came home in 4th after a early speeding penalty ahead of Ricky Hardin in 5th. Rounding out the Top 10 were Johnathon Caddell, Josh Parker, Nick Kohan, James Krahula, and last weeks winner Craig Stykes. A solid finish by McBride helped him maintain the last transfer spot in the Chase Standings over Jeff Ward, and helped him close to gap to Kalvin Filarski who currently sits 15th in the Chase Standings to only 3. Filarski had a solid night and came home in 17th.
30 cars took the green flag in an event that saw 2 of the series front runners sitting at home this week due to penalties from Pocono. There was 1 major wreck when Bryce Whitson lost control of his car before making contact with Rich Jette and collecting Chris Westerfield. The accident was cleared away before the Premier Racing League's race admin was able to throw the yellow flag.
The series now heads to the Irish Hills of Michigan to race at the Michigan International Speedway on August 9th. The sim racing action will be broadcast live on the Global SimRacing Channel (GSRC) with coverage beginning at 9PM ET. For more information about the Premier Racing League, please visit www.premierracingleague.com.
---
You may also like...
---