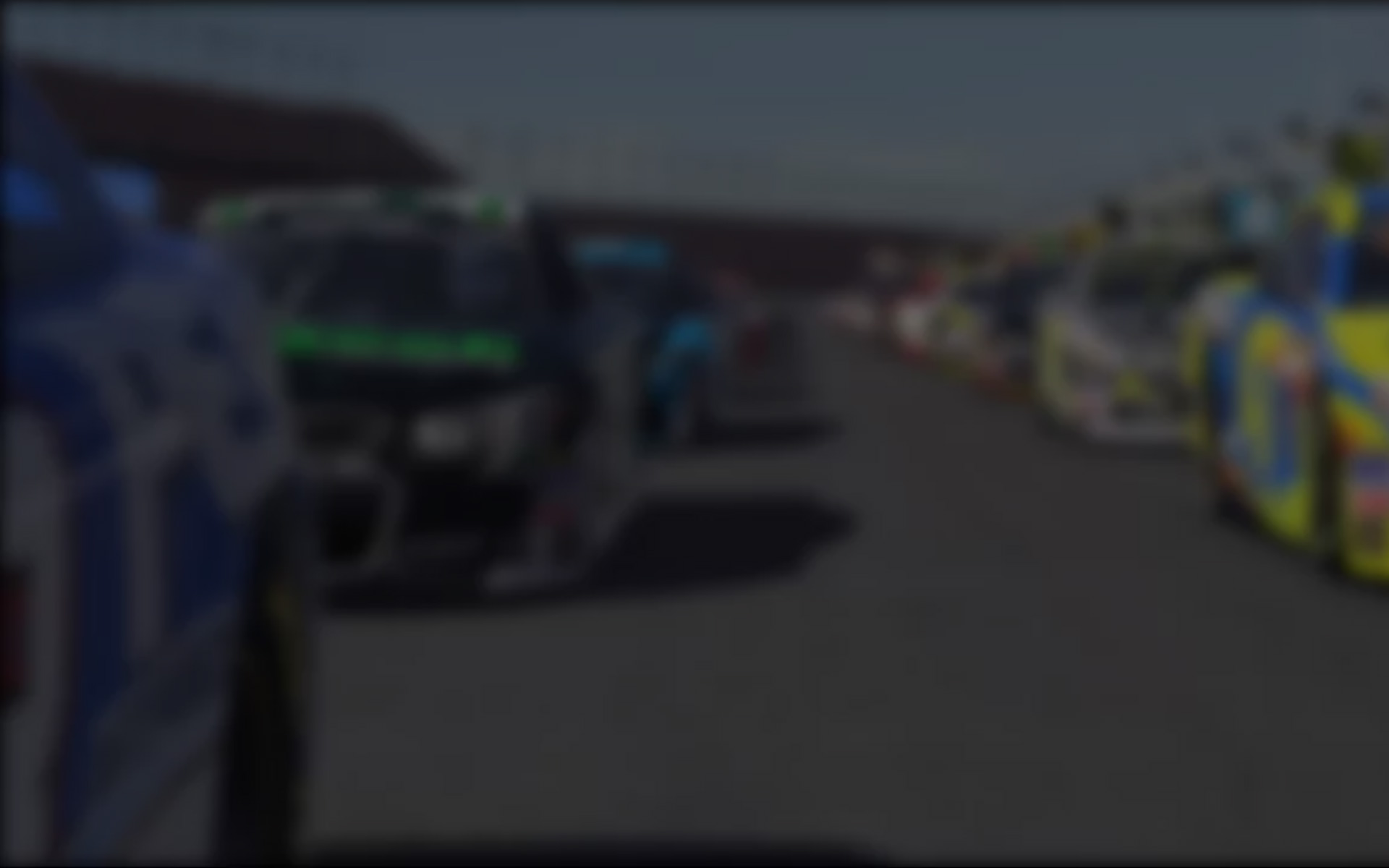 September 7th, 2016 by Justin Laxton
Last Wednesday night, 24 drivers in the Carolina Sim Works Hardline Racing Truck Series painted by Overdrive Graphics, headed to the Daytona International Speedway to kick off the 2016b Season with a 70 lap race broadcast by Full Throttle TV.
Pacing the field in the 15 minute group qualifying session was Jonathan Christopher with a 46.418 second lap around the 2.5 mile oval. William Wuehrmann qualified second, with Dustin Johnson, Anthony Palumbo, and William Kruszka rounding out the top five.
As is typical of season-opening races, the first half of the simrace was marred by four cautions. The night's final green flag run of 18 laps featured no less than eight lead changes among five simracers.
A final caution ended the race under yellow when the lap car of Jonathan Brown lagged out and caused an incident that collected many of the cars in the top 10 with just two laps to go.
William Wuehrmann was credited with the win, edging Anthony Palombo at the time of the caution. Gerald Harper finished third, with Justin Laxton, and Brian Wright rounding out the top five.
"Missing the three wrecks was crucial." – William Wuehrmann
"Missing the three wrecks was crucial," said Wuehrmann.  "The racing at the start was way too aggressive. I dropped back for a bit, and after about 20 laps decided the front was the place to be."
With the win, Wuehrmann will take a four-point lead over Anthony Palombo to Auto Club Speedway for next week's 90 lap race broadcast live on Full Throttle TV.
Drivers interested in joining the series should visit the series website at www.hardlineracing.com.
Matt Dusenberry was credited with leading the most laps (18). Other drivers to lead a lap include: Jonathan Eason (10), Justin Laxton (10), Kyle Zimmer (8), Jonathan Christopher (6), Anthony Polombo (4), Eathan Mccolgan (4), William Wuehrmann (4), David Hane (3), William Kruszka (2), Dustin Johnson (1).
---
You may also like...
---