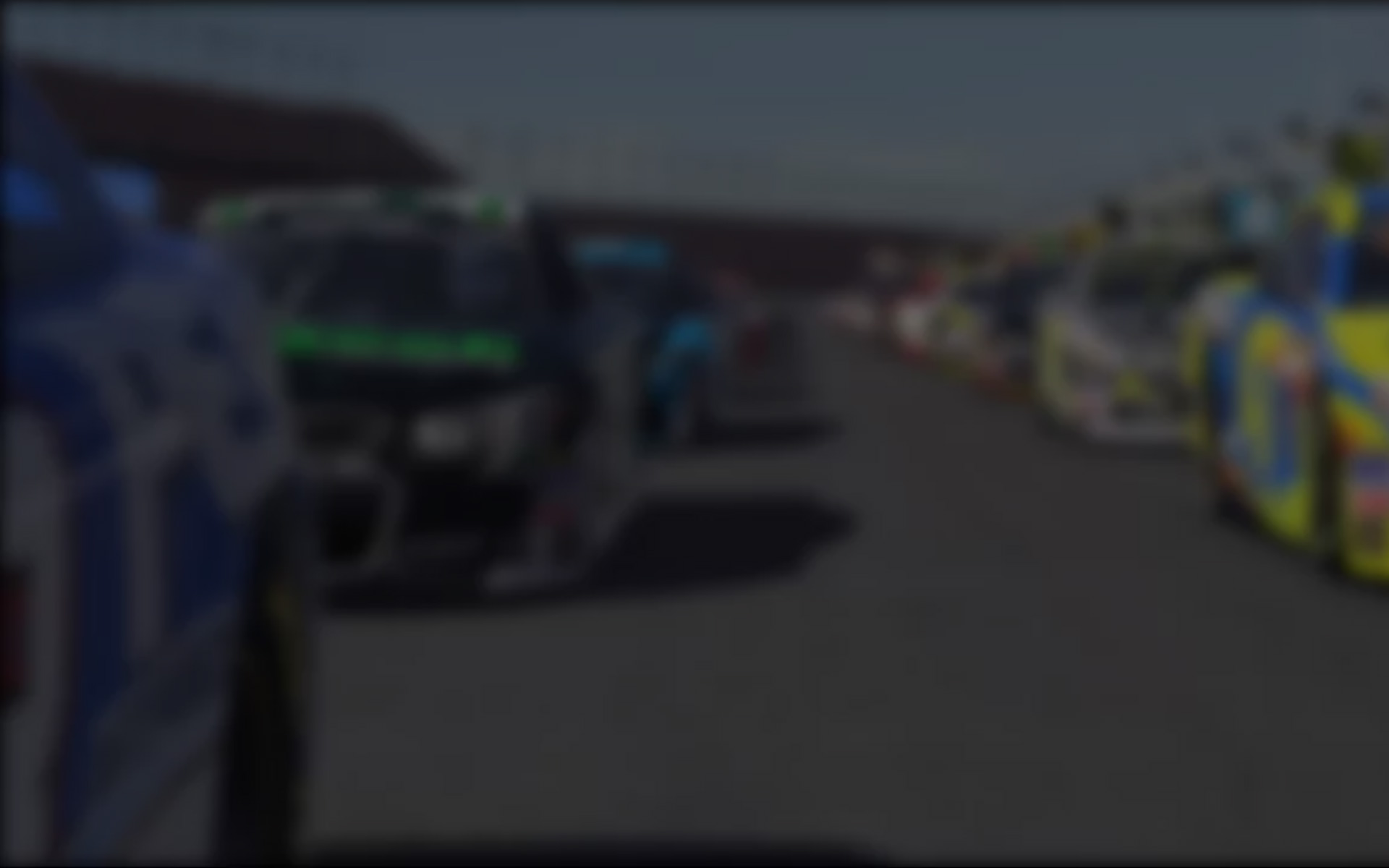 (Many thanks to all those who contributed on the thread- sorry we can't publish them all here. Among other things, it shows what a great community is the iRacing community- competitive, sharp and good humoured.)
YOU KNOW YOU'RE AN iRACER WHEN….
– two cars pass you on either side on the freeway and you expect to hear TJ's voice yelling "you're in the middle- three wide!!"
-you think Kyle Busch's penalty results in 0.50 SR loss instead of a fine.  Jacob Eichholtz
-you order a "Limerock shake" at McDonald's when you really want a shamrock shake   P J Stergios
–you actually hope it rains all weekend. Martin Weare

-you refuse to pay more than $11.95 for a new car. Joar Holmstrom
-your wife talks to you while you're driving – and you think "my spotter's too loud…!" Len Okell

-getting to the car in the morning you yell "HOW MUCH FUEL ?!" to the neighborhood. And someone actually answers. Alexander Mursayew
–you're always wondering if your shadows are disabled . Peter Read
-you get lag going down the stairs and warp into the side of the fridge…then try to tell the missus 'it was the netcode' and not the 26 beers you just had… David Mutton  (You're Australian, right? -Ed)
-you see it raining at Watkins Glen and remember that it's always sunny in iRacing. Rob Kodey
– you watch NASCAR and think Andy Lally shouldn't be racing the Cup series 'cause hes only a C class driver.  Kyle Robinson
– your iRating sometimes outnumbers how much money you actually make in a day. Chris Cunningham
-your girlfriend is able to explain the iRacing point system to her friends, and why you're not there. Bedros Magardichian (She sounds like a keeper -Ed)

-you think your real car is not real enough. Tiago Orfao
-you refuse to let your 16-year-old brother practice parallel parking in a real car until he's done it on iRacing. Steve Luvender
-you catch a curb and look for a 2x to appear in your windshield. David Schildhouse
-your Dad, who's run 21 Indy 500's, gets a bit tired of hearing you go on and on about what it's like running an IndyCar at IMS. Todd Bettenhausen
-you come to the sudden, but magnificent realization that real life graphics are maxed out with endless frames. Ray Alfalla
(Ed's note: I think the last word should go to Reg Burke, because I seriously relate:)
You know you're an iRacer when thinking about owning a race car and hauling it to the track doesn't seem like that much fun anymore…
---
You may also like...
---