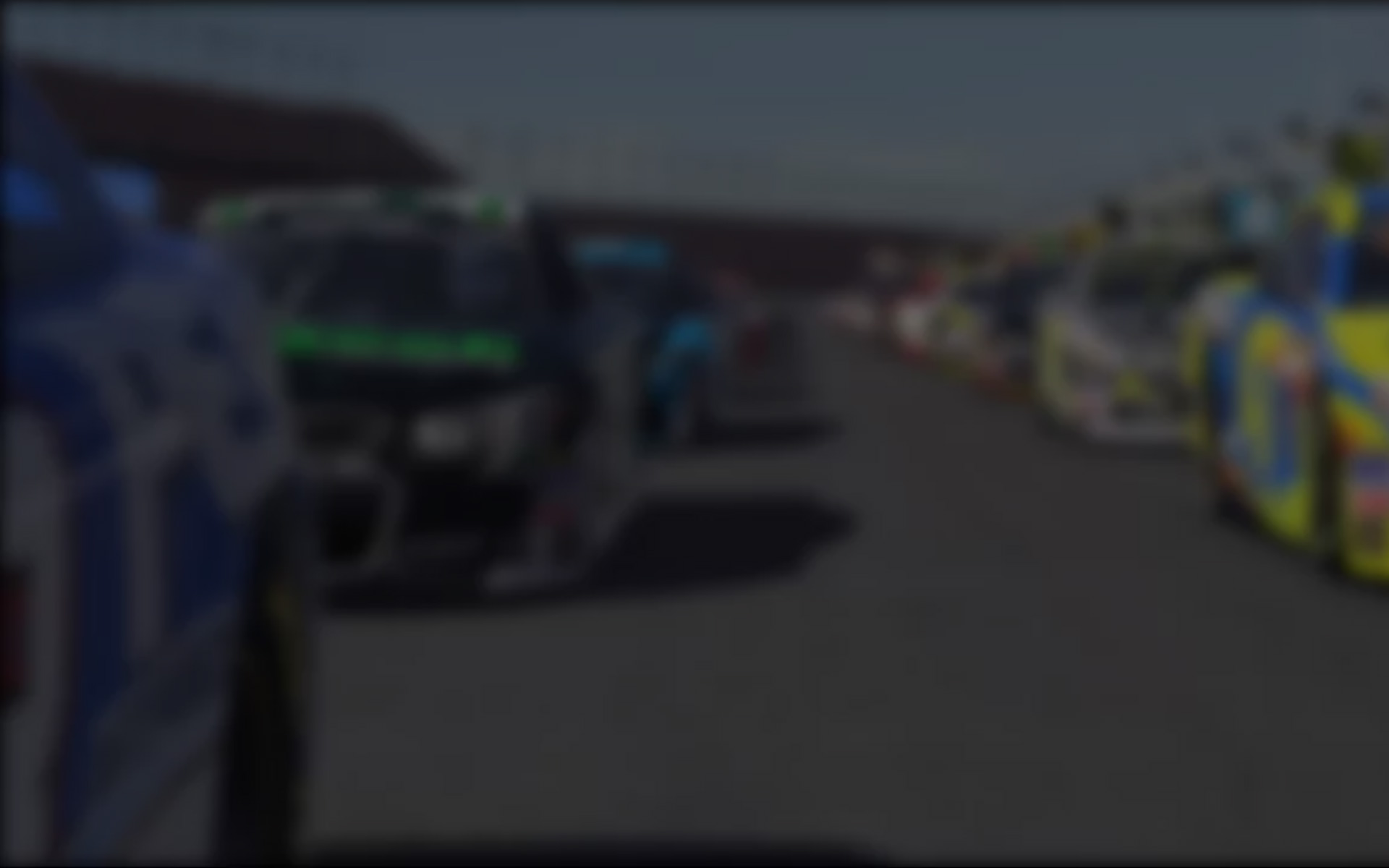 Zandvoort is a curious racetrack on the iRacing service.  It has a great heritage and history, is known around the world and is famous for the debut, and maiden victory, of the influential Lotus 49 – yet amongst iRacing drivers it regularly produces below average turnouts.
The turnout at the former home of the Dutch Grand Prix is never as bad as at truly unpopular tracks; still only 99 turned out this week for the iRacing.com Radical Racing Challenge, sharing just a dozen sim-racing starts.  This meant the strengths of fields took a hit and while Maurice Dietzel was able to continue his charge, his 152 point haul from five starts and four wins, was below par. However the DE-AT-CH driver was still able to close to within 100 points of series leader Tom Lanpheer.
Lanpheer was notable by his absence in the dunes and it's unknown, at this stage, whether the MidWest driver will make an appearance next week at the equally famous Silverstone circuit.  Another driver whose charge was dented was Simon Hulbert, although his 120 point haul took him into the top five with three online races to run.
Some drivers, however did manage noticeable improvements during the week with Mikael Fang's 154 points netting him a seven place jump into equal eight place while Joerg Mani jumped seven spots into P17 overall.
Other notable climbers, many of whom have now (or are close), completed their eight weeks included Nick Thissen (six places to P26), Leo Colucci (seven to P29) and Matthias Anreus with a strong eight place surge up to P22.
Fang and Darrell Taylors' strong weeks enabled them to move up in the Division 2 championship, however Lambert Brink continues to lead the division strongly and currently sits third overall.
Division 3 is led equally strongly, by Arjan Schepers, after he put in another strong performance to knock his five point haul from three weeks previous off his overall score. He now leads by 130+ points over a tight three way battle between Michael Gene Nelson, Anreus and Conrad Makow.  The latter two both have races in hand over Schepers so the battle is likely to be three way before the season is done.
Joerg Mani looks to have Division 4 tied up, ahead of Mick Carr, while Steurt Hedington still has the time to catch and pass Stephane Frenzel in the D5. This story is repeated in Division 6 where Mats Linden's consistent scoring now has him with a 50 point lead over Fredrik Rutgers; however he can still most definitely be caught.
The next four divisions are all pretty much buttoned up with Division 10 leader, Jose Carlow Campodonico holding a monumental 250 point lead and now sitting just inside the top 100 overall.
In the rookies no newcomers entered the series this week, however once again Gregor Thomson had a good week – this time without coming across Katier Scott – moving up two more places overall into the top 40.
---
You may also like...
---