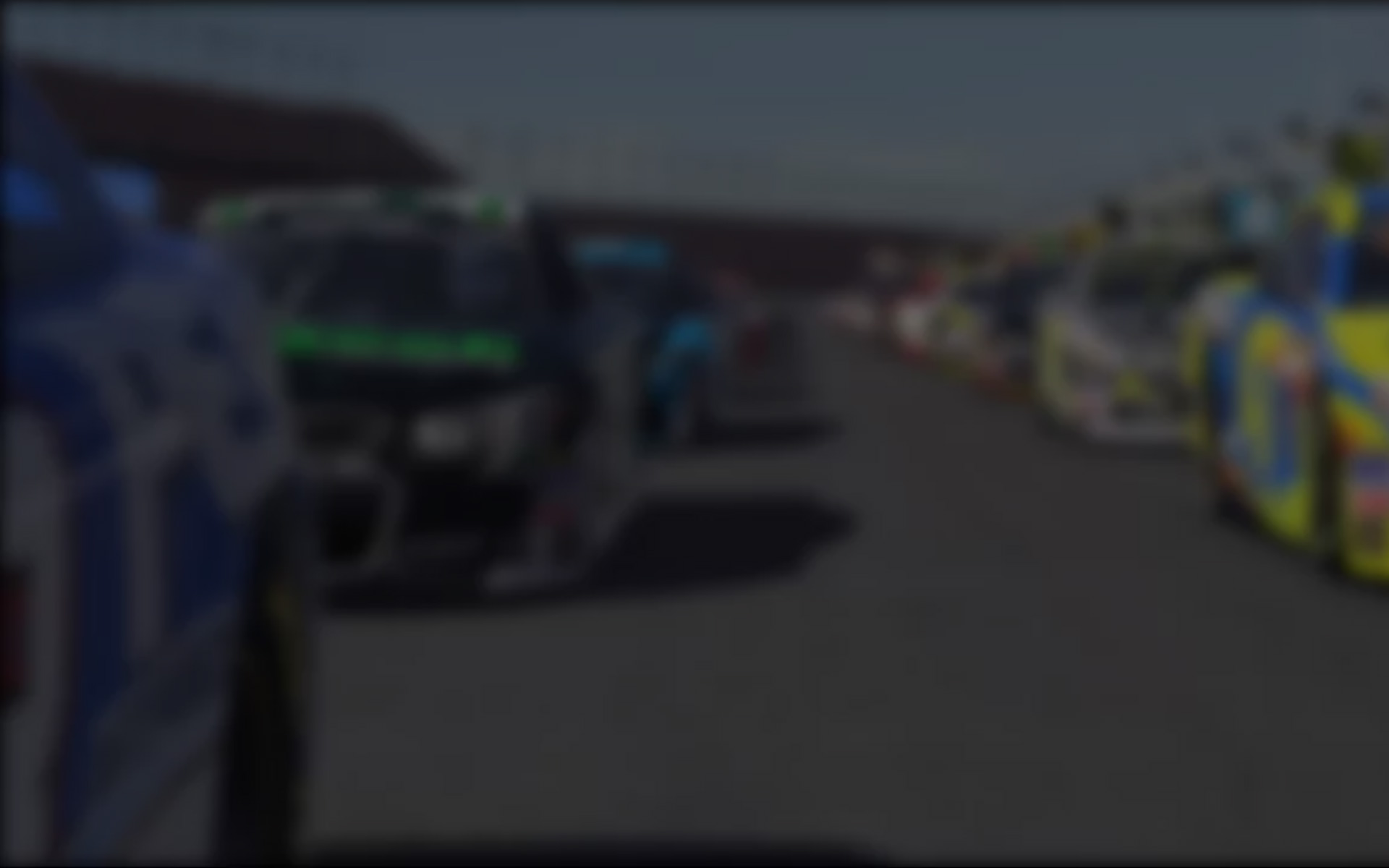 Two dozen iRacers shared the glory of winning Saturday's inaugural iRacing.com Indy 500, aka Round Six of the World Tour of iRacing. The 24 sim racers completed 4800 virtual laps of the Indianapolis Motor Speedway's venerable 2.5 mile oval, for a total of 12,000 virtual miles.
More than 750 iRacers competed in the event, which was segmented into one online race for Oval Rookie and D License holders and another for C Licenses and higher.  The Oval Rookie/D races attracted 246 iRacers, producing eight splits, while 513 iRacers entered the C and higher races, resulting in 16 splits of 32 and 33 sim racers.
Oval Rookie/D winners included Peter Burke (Midwest), Kyle Carlson (Illinois), Frank Herfjord (Scandinavia), Dan Gradinaru (International), James Becker (Illinois), Brian Spotts (Florida), Mark Truxal (Indiana) and Dave Pugh (West).  Rob Kodey (Virginias), Kevin Debusk (Mid-South), James Hunter (Massachusetts), Bryan Goddard (California), Daniel Engstrom (Scandinavia), Frank Dupuy (France), Dmitiry Guller (New Jersey) and Joe Duncan (Australia) finished second  Third place finishers were Daniel Franzke2 (DE-AT-CH), Alex Koster (Benelux), Michael Moose (New York), Duane Ockenfels (Midwest), Matt Blager (Illinois), Laurent Gouviez (France), Tim Robson (Australia) and Brent Huffman (Indiana).
Pugh led the most laps of any competitor (151) while Franzke2 set the fastest lap of the Oval Rookie/D racers at 40.161s.  Gradinaru edged Goddard for the closest margin of victory (1.373s) while Carlson won by 67 laps (!) over Debusk.
Justin Dalsant (Florida), Eugene Mozgunov (International), Jason Hurst (Midwest), Matteo Bortolotti (Italy), Henrik Muller (DE-AT-CH), Ray Zercut (West), Don Parrish (Florida), Peter Chamberlain (England), Steve Wright (Carolina), Brad Eisenberg (California), Gord Jeannotte (Eastern Canada), Bertram Redmeijer (Benelux), Ryan Cowley (West), David Mutton (Australia), Michael Beiswenger (Mid-South) and Sergey Zakharov (International) emerged victories from the 16 C and higher splits.  Second places went to Tim Doyle (Atlantic), Patrick Veillette (Eastern Canada), Corey Harrelson (Carolina), Mike Kelley (Plains), Terence Riddle (Michigan), Craig Vitter (Virginias), Juergen Voss (DE-AT-CH), Tim Hamilton (New Jersey), Charles Buscher (California), Janez Cimerman (International), Christopher Bull (England), Stephen Berry (Plains), Roger Espinosa (Florida), Michael Nylen (Australia),  Joe Stalans (Mid-South) and Maurice Smith (New York). 
Ray Alfalla (Florida) and Martin Blais (Eastern Canada) took home third place finishes from their splits, as did Riccardo Casiragh (Italy), Rene Venderbosch (Benelux), Adam Miles (England), Chris McGowen (Northwest), Mrs. S P Ledger (England), Ryan Terpstra (Michigan), Scott Bennett (Indiana), Matthew Myers (Ohio), Robert Childress II (Northwest), Vic Greenwood (Eastern Canada), Charles Sanchez (Texas), Takeshi Shibuki (International), Gary Holbrook (New England), Chris Hofmann (Carolina).
Hurst led the most laps of any competitor (137) while Dalsant set the fastest lap at 39.631s.  Parrish pipped Voss by just .038s for the smallest margin of victory.  In contrast, Jeannotte came home 14 laps (!) clear of Bull.
The next round of the World Tour of iRacing.com is set for June 19 with the iRacing.com Road America 200 featuring Chevy Impala SS Bs.
---
You may also like...
---