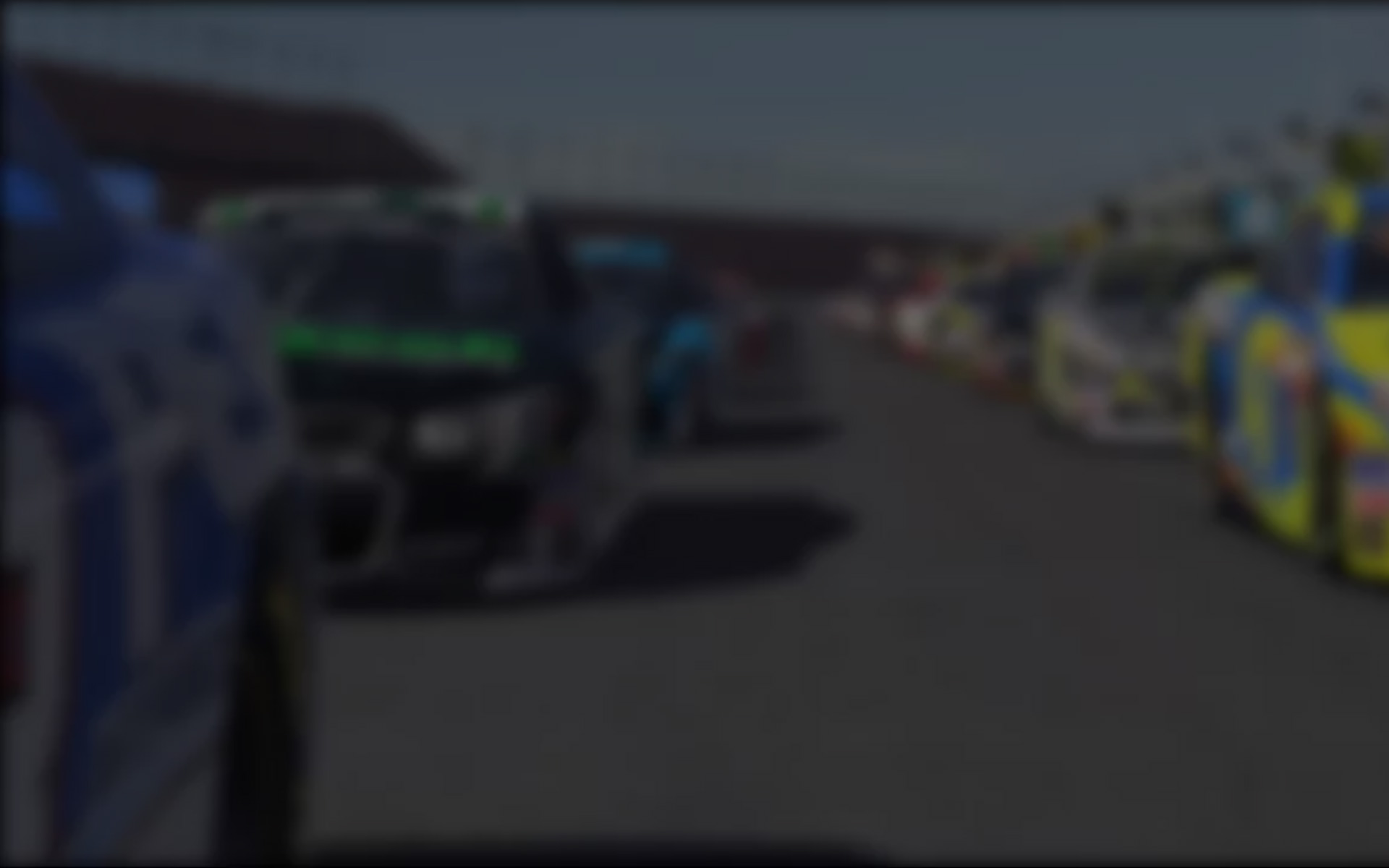 July 6th, 2017 by Wayne Strout
Carkner Sets the Pace at Brands Hatch
The Round 4 of the 60+ Racing Adventures League for sim racers age 60 and older ran on Wednesday at Brands Hatch, and featured a field of 29 Pro Mazdas.  In almost a repeat of the Round 3 contest at Monza, the Group 1 race was dominated by Canada's Steven Carkner and the Netherlands' Jos van de Ven.
But unlike Monza where the two had a near photo finish, Carkner asserted his dominance with clear authority at Brands Hatch, leading every lap and finishing more than 10 seconds ahead of his rival.  Carkner set a blistering pace with an average lap time of only 1:19.76.
One of the challenges at this iconic track is the use of the track "extensions" in the track-out areas of several turns. Carkner showed how it is done in Graham Hill Bend and Westfield Bend. (This is allowed—no "offtrack" incident penalties applied.)
Likewise in Westfield Bend, a smooth, on throttle arc in 5th gear takes the car outside of the curbing—this is the really fast line. It is a bit scary as the track really challenges the car's suspension here.
In the Group 1 race, Carkner and Jos van de Ven started on the front row. Third qualifier Donald Strout announced his strategy was to "take it easy for the first three laps" expecting that a few drivers might over drive on cold tires. So, John Unsbee (P4) and Mark Robertson (P5 ) passed Strout in Paddock Hill Bend with Robertson soon asserting himself and passing Unsbee. The pack of the above mentioned five, with the Floridian John Morgan and the UK's Andrew Fidler close behind, took off. Unsbee passed Robertson the next lap on the approach to the high speed Paddock Hill Bend. Strout noticed that Carkner and van de Ven were building a large lead and became impatient. He followed Robertson into Stirlings Bend and they touched—Strout was able to continue, albeit with a damaged front wing, but Robertson spun and lost several positions.
Strout and Unsbee dueled for the rest of the race, fighting for third place, with Unsbee holding-off Strout. Thus the podium for the first race would be Carkner, van de Ven and Unsbee.
Portugal's Antonio Reis set the fastest qualifying lap of the day in the second race -a time of 1:18.938. Team #1's Bill Lawrence, missing the first race because of computer problems, asserted himself in the second race with the second fastest qualifying lap of the day with a blisteringly fast lap of 1:19.048.
Lawrence took the lead, closely followed by Strout and Andrew Fidler. As mentioned, Team #1 teammates work closely together as Lawrence's teammate Steven Carkner was on the TeamSpeak radio spotting for Lawrence.
On lap 4, Lawrence went wide in Stirlings Bend. (This is not the fast line.)
And, for much of the following laps, it was a duel between Strout and Fidler. (Fidler is the winner of this season's event at Watkins Glen.) The duel was almost a repeat of the one between Unsbee and Strout in the first race, except Strout was in front in the second race.
As mentioned, passing at Brands Hatch is difficult. Below is a shot of John Morgan attempting an overtake on Mark Lison at the end of the long straight entering Hawthorn. It would end badly as the two cars touched.
The duel between Strout and Fidler was pretty intense, especially as they approached slower traffic. Distracted, Strout made several mistakes. The first one exiting Dingle Dell Corner, allowing Fidler a chance to try for an outside pass at Stirlings.
The attempt would fail as Fidler slid out on exit and "high sided" his car on the curb. (It takes skill to avoid a spin when this happens.) Fidler would continue his pursuit.
With two laps to go, traffic provided another opportunity. Fidler would attempt to overtake going into Surtees, after Strout was forced to slow to avoid a car in Graham Hill Bend. Here they go three wide approaching the corner as Fidler decides to "go for the gap."
Strout did not "close the door" – nor did he leave any extra space. Filder lifted and briefly lost control, allowing Lawrence to take P2.
Strout went on for the win, setting the fastest lap of the day (1:18.883) on lap 10 in the process.  This was his third win for the season, all of which have come in the "second chance" Group 2 races. Steven Carkner has won two Group 1 races. Jos van de Ven has won one Group 1 race. Andrew Fidler has won one Group 1 race.
After three events, the Team #1 of Carkner, Lawrence and Robertson still have a substantial lead over the Team #6 of Unsbee, Jim Oliver, Michael Key and P J Salley. Not far behind in third place in the Team Championship is the Team #3 of van de Ven, Rolf Just, Mark Lison and Gerard Florissen. Team #7 of Bruce Poole, Joel Martin and Jay Freels dropped to fourth while Team #5 of Strout, Galloway and Baldwin maintained fifth place. (Baldwin has been troubled by ongoing computer/internet issues.)
The series maintains a Driver Championship and a Team Championship. Team assignments are determined by the League Organizer to pair up three or four drivers that together have a "fair" chance compared to other teams. In other words, less experienced or accomplished drivers are paired with the more experienced so each team is deemed to have a "fair" chance to win the Team Championship that pays $100 to the winning team, $50 to the runners-up and $25 to the season's third placed team.
With his win here at Brands Hatch, Carkner regained the lead in the Driver's Championship from van de Ven in what. so far this season, has pretty much been the Carkner vs van de Ven show!
The next event for the 60+ guys is at California's Mazda Raceway Laguna Seca, where Team #1 will likely hold on to their substantial lead. Carkner, Lawrence and Robertson again demonstrated the benefits of working closely together at Brands Hatch  — more cohesive than any of the other teams. But Team #6's Unsbee is fast at Laguna and his teammate, Jim Oliver is also from the US West, so Team #6 might just make a move at what might be called their "home track" and close the 49 point lead to Team #1.
The sim racing event at Laguna Seca will be broadcast live and memoralized on YouTube by RaceSpot TV.
---
You may also like...
---