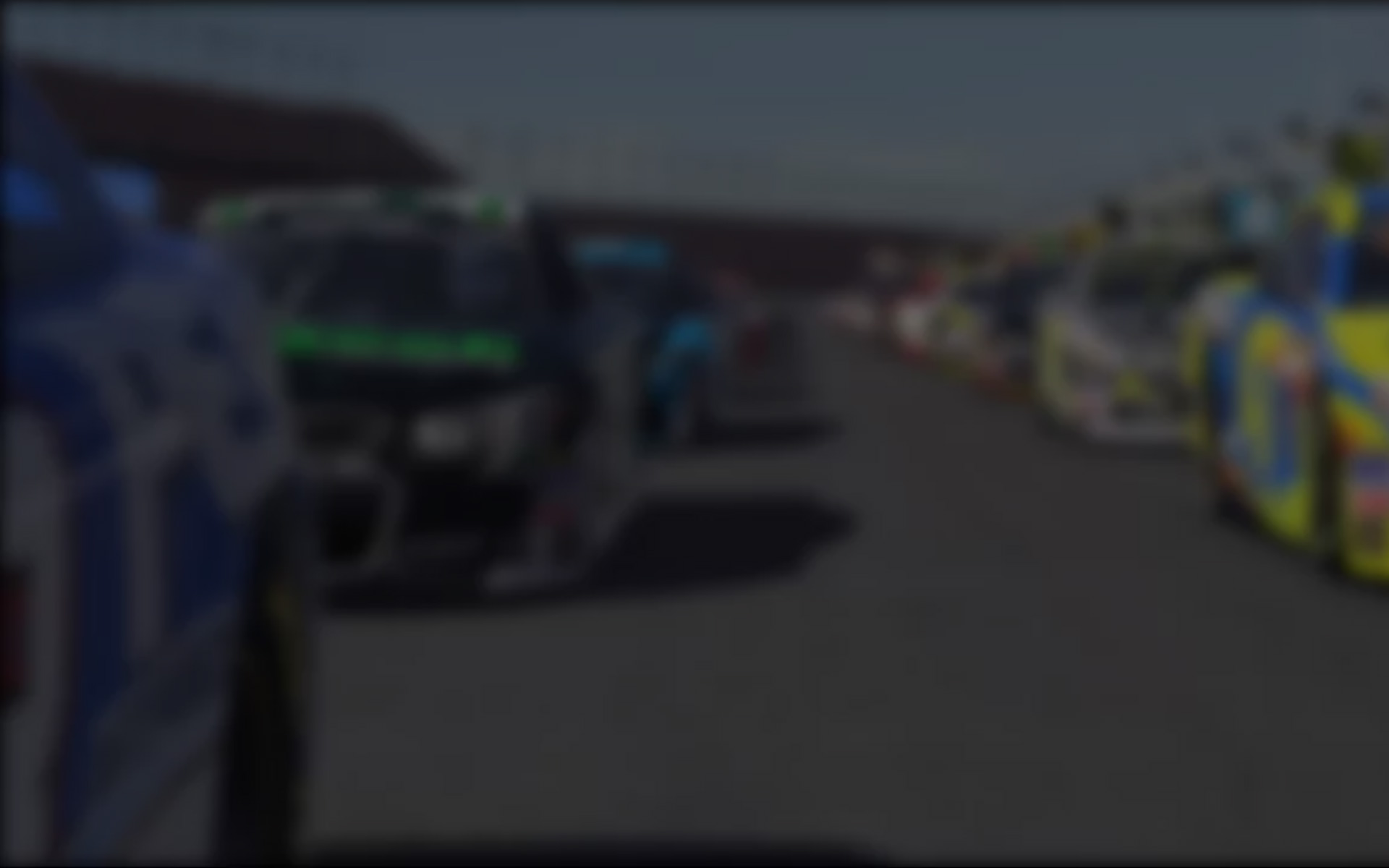 You know what they say about NFL placekickers:  they're a rare breed.  That's understandable, given it's a sport where anyone who checks-in under 6'2" and 250 lbs is considered petit and the fate of a team – and the hopes of millions of fans — often rests on one man's ability to kick an ellipsoid pigskin through an 18' 6" wide target from 50 yards away or more; occasionally in single digit temperatures; often in swirling winds; always against ill-tempered men weighing 300+ pounds.
If all NFL placekickers are special, what do you call one whose idea of recreation is trading paint in a NASCAR Late Model at South Boston or running a NASCAR Class C truck in the draft around Daytona at upwards of 180 mph?
At iRacing.com we call him David Akers.
The four time Pro Bowler and all-time leading point scorer for the Philadelphia Eagles is a veteran sim-racer.  Indeed, he was a beta tester for iRacing.com before the company opened its virtual doors for business in the summer of 2008.  Akers first got interested in sim racing thanks to another guy who "plays on Sundays."
"I got hooked-up through Dale (Earnhardt) Jr," Akers says.  "We had some common acquaintances . . . he told me what I needed, what wheel, and kind of getting there, got me hooked up with the Dirty Moe Posse (DMP) guys (Earnhardt's cadre of close friends and sim racers).
"The biggest thing for me — I guess I have a slow learning curve as far as trying to figure out a car, trying to get a visual of what it's actually doing. It's taken me a little longer to get that process down.  But, man Dale was great. And all the guys at DMP have been, just, super nice, and bringing me along."
While some NFL players are in the headlines as much for their behavior off the field as on, Akers leads a comparatively quiet life; one well-suited to his online racing hobby.
"I'm kind of a home body," says the resident of Medford, New Jersey. "I have my family, three kids, my wife and all, the dogs, and all that stuff. I'm not a big partier. So iRacing is fun, it's a good hobby. It's a lot cheaper than running up to do New Egypt or Bridgeport, or the local dirt tracks.
People think that, when you tell them you sim race, you're just doing Playstation, but there's so much more to it."
Just because Akers is not 6'5" and 320 lbs, it doesn't mean he's any less competitive than the behemoths he plays with and against in his day job.  Take the time in 2005 when he left a game against the Oakland Raiders after tearing the hamstring in his right leg (Akers is a left-footed kicker).  Later, he returned to the game with his right leg taped-up to boot two extra points and the winning field goal.
Happily, such injuries are extremely rare in sim-racing.  But just because iRacing is a fun hobby, it doesn't mean Akers' competitive juices don't also come to the fore racing door-to-door into Turn Three at Daytona.
"In the grand scheme of reality, my job and livelihood depends on (kicking)," he says. "(But) I'm a pretty big competitor in iRacing, too.
"Ultimately, the comparison is this: I don't care if I'm playing basketball with my son, I want to win. When I'm out there, I'm competing. I want to compete well, and there are times when, in those races, all of a sudden you're heart feels like it's going to pump out of your chest. Even if you're racing for 23rd position, okay, well, that's one more position you're racing for."
Perhaps Akers' competitive instinct is contagious; perhaps it's in his blood. Either way it's evidently been passed down to his son Luke, who races quarter midgets.  But while he supports Luke's budding career (as mechanic, coach and sponsor), Akers is careful to avoid the "racing dad" pitfall of pushing his son too far too fast.
"He runs six quarter midgets, three on asphalt, three on dirt," he says, "and I have some friends saying, 'You need to step up.' And I'm saying, 'Dude, I'm not saying I have the next Jr. here.'  He's eight years old.
"He's been running for four years. We run the same two cars we've had, and we've gone up in classes on one of them. We've had some feature wins, so we're doing alright.  But unless people want to come up and start sponsoring him, which, good luck with getting sponsorships right now, we just take it for what it is."
Akers takes a similarly level-headed approach to his sim-racing.  Although he has but four wins in official iRacing competition, Akers is a consistent front runner, finishing nearly half of last year's Late Model and Class C races in the top five.  That doesn't mean he harbors designs on "stepping-up."
"I like the Late Models and the trucks," he says.  "I didn't even push myself to try to get up to the COTs. I started really liking the new build of the Chevy Monte Carlo.  But again, for me, I had to find something with easy adjustments, whether it was a trackbar or springs. I could make those types of adjustments. Once we started really messing around with sway-bars and cambers and things like that, all of a sudden it's just over my head and I'm screwing it all up.
"That's why I really kind of stayed with Late Models . . . there was actually a big group of guys that you see in the different chat rooms all the time.  You talk with them, strike-up friendships with them, and say, 'Oh, okay I'm gonna run the Late Models.' It's not fast, but it's fun for me.
"Sure, I would love to race in the Pro Series or the NASCAR iRacing World Championship Series," he continues, "but there are a lot of people who want to play in the NFL, too!  Your talent level has to equal your aspirations."
In Akers' case, those levels are equally modest when it comes to iRacing.com.  When it comes to placekicking, however, his talent and aspirations are equally superior.  For that, his teammates and Eagles fans the world over are grateful.
---
You may also like...
---