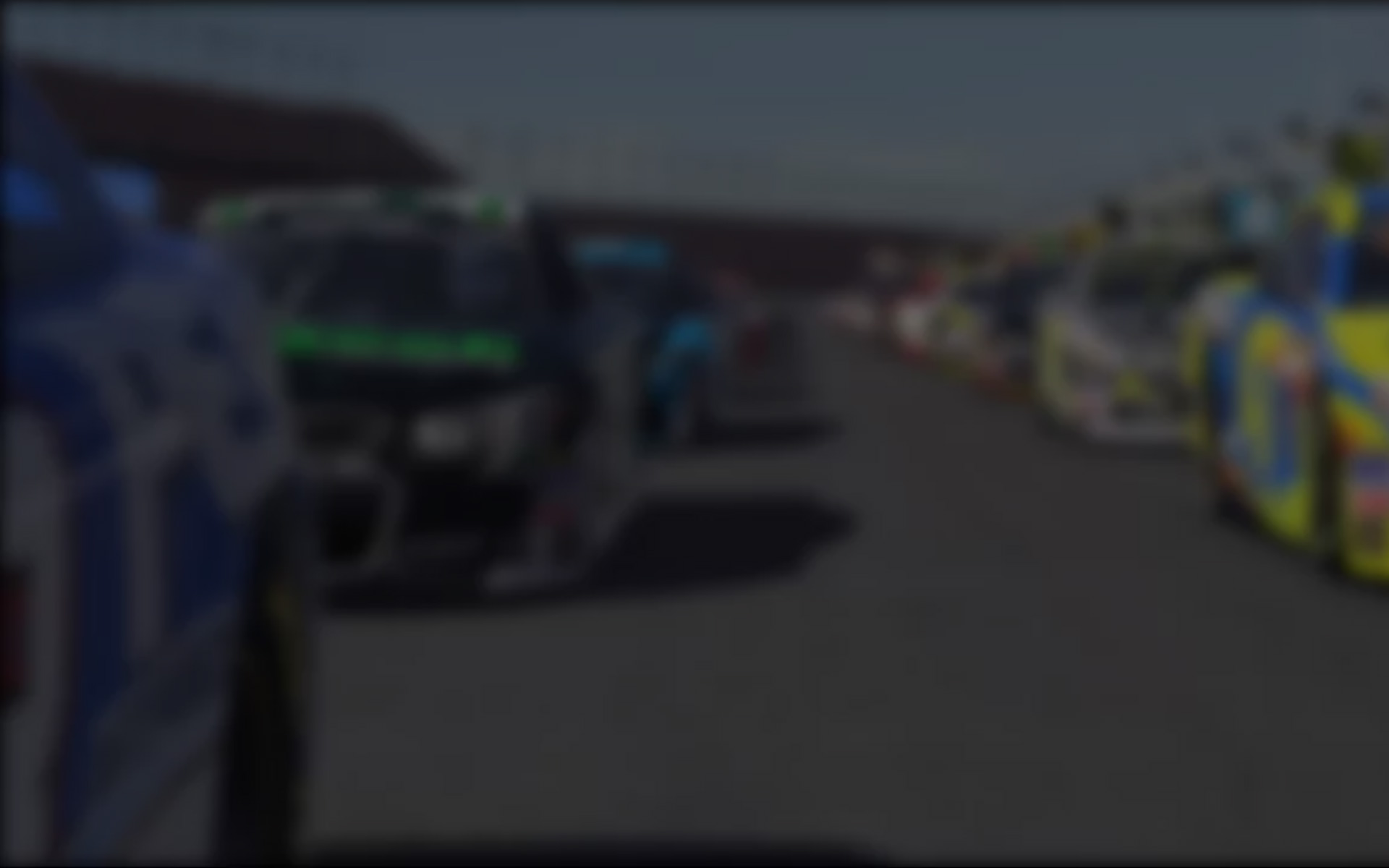 Drummondville, Quebec's Alex Bergeron won the second annual iRacing World of Outlaws NOS Energy Sprint Car World Championship last Monday, earning a statement victory at Knoxville Raceway despite starting 14th in the 30-lap feature. It was an uncharacteristic starting spot for the Team ABR driver, whose five wins in 10 starts in 2019 mostly came from the pole, but his ability to rebound from the setback in qualifying proved without a doubt that he was the driver to beat all season long.
As part of his prize package, Bergeron took home $10,000 for the championship plus $2,100 in weekly winnings, and will head to The Dirt Track at Charlotte in November for the World of Outlaws World Finals, where he'll be honored at the series' season-ending banquet and drive a real-world sprint car alongside World of Outlaws and NASCAR star Christopher Bell. We spoke with Bergeron about his 2019 season, the work that goes into winning the title, and his pursuit of the Morton Buildings Late Model World Championship starting later this month:
First things first, congratulations again on this year's iRacing World of Outlaws NOS Energy Sprint Car World Championship title! What does it mean to you to be an iRacing World Champion?
Thank you! It means the world, I've always dreamed about being a world champion on the iRacing service since I first started.
You entered the season as last year's runner-up, so you were one of the incoming favorites this season. What types of lessons did you learn in 2018 that you were able to apply to this season?
Patience was the key to success this year before and during the race. Last year we had lots of bad luck, but this year we took our time throughout everything and it paid off.
At what point during the year did it become clear to you that you were going to take the title? Was it something you felt early on?
It was not clear until we transferred from our heat race at Knoxville. I was really focused on each and every race and I was not thinking about the championship until the end.
With five wins and top five finishes in every race during the season, there's no doubt that you were the class of the field. Which of those victories was the most memorable, and why?
Definitely the last race of the year at Knoxville. We started way back in 14th, made moves no others made to get to the front, and captured the win and the championship at the same time. It is such a great feeling and it gives momentum going into the Late Model World Championship.
You ran this year's championship as a single-car driver in a series full of multi-car teams with real-world racing links. Is it a big disadvantage to run a championship like this without teammates? Does your real-world experience help make up for that?
Absolutely not! Team ABR is as dedicated as I am, if not more. We just put a lot of work into this and the behind the scenes of every world championship race is huge. I can't thank my team enough for everything. My teammate Jason Nygard helped me during the whole season and he worked hard with me to get the car ready every weekend. My team manager Rebeka Milette, who is also my girlfriend, is helping this team and myself to be at the top. We are a small team compared to others, but our will to succeed is very high.
There were four other drivers that took wins in the series this year, and more than a dozen finished in the top five at least once. Which other drivers challenged you the most during the season? Was there anybody who was more fun for you to race with than everyone else?
David Heileman was very close every race and very consistent throughout the season. He was really on his A-game. Everyone was really close up front and I'd say every driver was fun to race with. Very tough competition.
You certainly did your part to make it interesting in the finale from Knoxville by having to race through the field, even though you made it look easy with how quickly you made it to the front. How much pressure were you feeling during the final race to lock the title up, and did it affect your driving at all during qualifying and the heats?
It didn't affect my driving, although I was making sure I would transfer out of the heat race. In qualifying we missed it on the setup and the field was very tight. From first to last we barely had two tenths. During the race, I was happy to be there but then I saw I was able to get to the front and I was more and more confident of winning the race and making it look awesome. Winning the final race and the championship at the same time is quite an accomplishment.
As part of your championship prize package, you'll get to drive a sprint car with Christopher Bell in Charlotte later this year. You're no stranger to real-world racing, but what's different about getting to do it with a driver like him who has had so much success?
It's huge for sure. I can't wait to be there and meet him in person. I've run with him on the iRacing service so many times, and to be there in real life will be absolutely incredible. I'm certain I will learn from him, there is no doubt.
Finally, iRacing's Dirt Oval world championships aren't done for the year—there's also the Morton Buildings Late Model World Championship coming up in June. You were third in points last year with two wins. What does it take to run up front in that series, and what tracks do you think will produce the best racing this year?
It takes hard work and momentum to be up front in the late model series. The competition will be fierce this year and everyone has a shot to win a race. Limaland or Knoxville will definitely be the tracks that will provide the best racing of the season in my opinion.
---
You may also like...
---