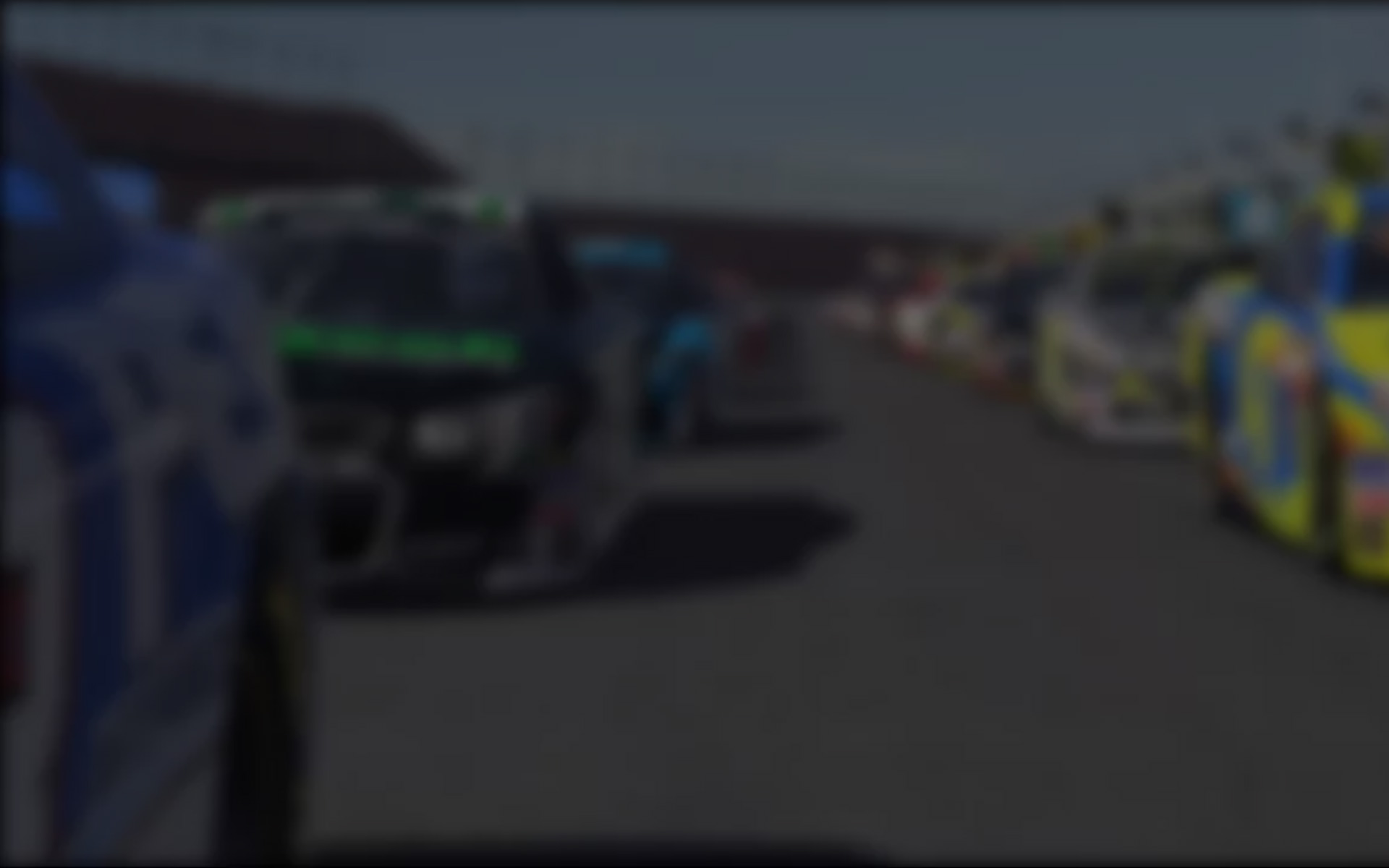 In the second season of the iRacing World of Outlaws NOS Energy Sprint Car World Championship, fans can expect lots of exciting changes: a new schedule, a number of newcomers in the 35-car field, and even expanded involvement from big names like Swindell, Stewart, Kahne, and Kinser.
But if we learned anything from Monday night's season opener at Volusia Speedway Park, it's that the names atop the standings just might stay the same.
Team ABR's Alex A Bergeron put on a clinic in the first of 10 races this year, qualifying first overall, winning his heat, and leading all 30 laps of the main event to open the season on top. Last year's championship runner-up, who wrapped up 2018 a heartbreaking four points behind title winner Tim Ryan, led in the start of the feature race and, after the race's lone caution for a wreck by Braden Eyler, checked out on the field, as a number of other drivers waged an all-out war for second.
"The line went to the top in the feature, and that was just good for us," Bergeron said after scoring the win by 3.067 seconds over Joel Berkley. "At the beginning of the race, Chase (Cabre) was fast too, and we had the caution that helped us out. We tried to gather it back up, and we just pulled away there to get the win.
"We had a fast car for sure, and we put in a lot of work. We've dedicated so much to it, and it paid off tonight for sure."
The 2019 iRacing World Championship slate has seen a number of real-world teams jump into action, and the World of Outlaws series is no exception. Teams established by Tony Stewart, Kasey Kahne, Kevin Swindell, and Kraig Kinser combined to back 13 of the 35 drivers entered this season, while NFL star Kyle Long's Mode Motorsports returns to the series with Justin Thomas for the second straight season and TTL eSports continues its prolific involvement with seven racers on the grid.
But the night couldn't have gone more smoothly for Bergeron, the Canadian independent racer who now leads the all-time Sprint Car World Championship standings with five race wins. On the other end of the spectrum, however, Ryan stumbled out of the gate in his title defense, suffering an incident with Logan Hewitt on the final lap of his heat while battling for a transfer spot. While he carved through the field in his B main to secure one of 20 spots in the feature, he wasn't able to replicate the act in the main event, placing 18th and down a lap.
Instead, it was another Australian, Berkley, who secured the second spot on the podium, while Austen Semmelmann placed third and was the top-finishing American driver. They survived some heated pack battles that ended both Eyler and Chase Cabre's respective nights early, while shuffling other drivers back in the field. While Berkley managed to put some distance on third, less than three seconds separated Semmelmann from 11th place Joe Quinn in the final running order.
"That was an awesome battle for second with Chase, Adam (Elby), David (Heileman), and Austen tonight!" said Berkley. "I think we put on a good show. It's a pity there wasn't a late yellow, I think I might have had something for Alex, but he was the class of the field tonight. Still, I'm pretty happy with the result!"
"It was a good night," Semmelmann added. "We didn't qualify like I wanted there, I just missed my line, but I had a pretty good car. The track was really cool because you could run anywhere you wanted to. We made the bottom work, and it was a nice, solid run."
The iRacing World of Outlaws NOS Energy Sprint Car World Championship continues each Monday through May 27, with races kicking off at 8:45PM ET and streaming live on YouTube, Twitch, and Facebook. The iconic Knoxville Raceway will play host to the second round of the season on April 1, while the series will return to Volusia for a second time on April 22.
---
You may also like...
---