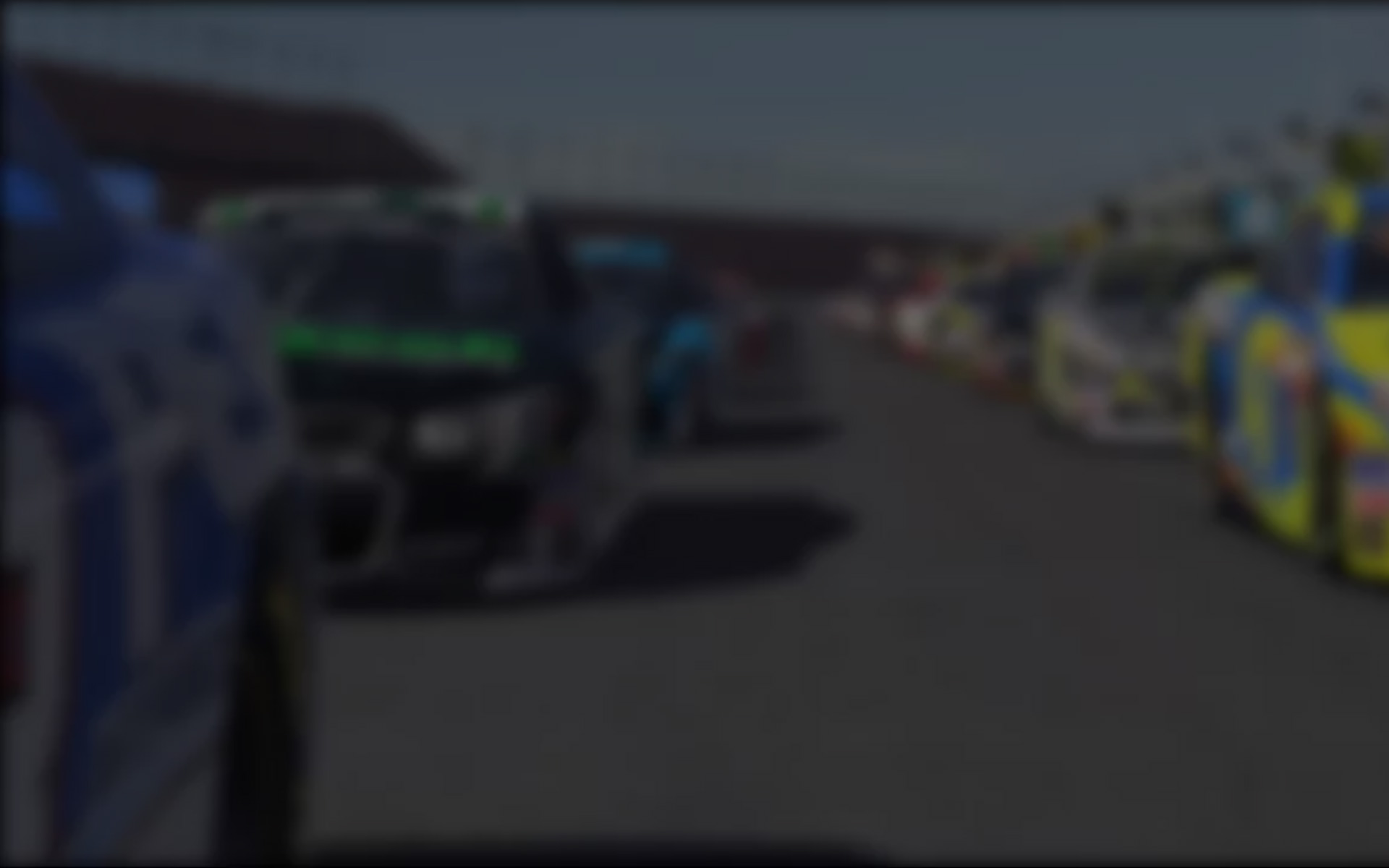 Marcos Ambrose is competing these days on America's NASCAR Sprint Cup circuit, but his heart and his racing roots are in his native Australia. That's why he's partnering with iRacing.com Motorsport Simulations, the global leader in on-line auto racing competition, to expand the presence of the company's internet racing service in Australia and New Zealand.
Marcos Ambrose smiles after completing a session on the iRacing.com simulation service.
"iRacing is an amazing simulation system and it has helped me enormously as I've tackled my first year in NASCAR Sprint Cup competition," said Ambrose. "It's the closest thing to racing in the physical world that you can get. There is a growing list of professional drivers — including guys I race against every week, like A.J. Allmendinger, Brad Keselowski and Dale Earnhardt, Jr. — who use iRacing.com to fine–tune their skills, especially before heading to a particular track."
Fans in Australia and New Zealand now have the opportunity to race Ambrose, his fellow professional racers, and other enthusiasts from nearby and all over the rest of the world. The passport to this global world of virtual motorsport is an inexpensive subscription to the iRacing service.
"The great thing is that iRacing.com is for everyone," Ambrose said. "Lack of budget is not an excuse here — you just go out and race. And iRacing.com is also a terrific social venue for racers to find like-minded friends from all over the world. It is a fantastic service for individuals or a bunch of mates who want to get together regularly, wherever they are in the world, to race."
Five years in the making, the iRacing.com service has been developed at a cost to date of more than $US 25 million. Monthly subscriptions are regularly priced at $US 19.00 ($US 13.00 per month for an annual subscription), but as a special introductory offer to new subscribers in Australia and New Zealand, iRacing.com is offering a $US 25 three-month membership.
V8 Super School Ford Falcon dressed up in iRacing.com livery.
"Australians and New Zealanders have traditionally had a presence in international motorsport far beyond what you'd predict based on population size alone," noted Steve Myers, iRacing's executive producer. "And they represent an outsized proportion of our membership as well. Our partnership with Marcos will help us spread the word about iRacing.com even more widely in two countries that are already keen on motorsport. As this relationship develops we expect to add local tracks and cars that will then be available to iRacers all over the world. But we'll also have events and special membership offers, including the one we're announcing now, that are only available to Kiwis and Aussies."
New iRacing Servers Set to Open in Australia
The physical distance to much of the rest of the world has proven to be a challenge when Australians and New Zealanders participate in global online activities. In order to facilitate better service for its growing cadre of members in this part of the world, iRacing is setting up a base of dedicated race-hosting servers in Sydney.
"Eventually we expect to have a number of 'server farms' located in different parts of the world, in addition to our main one near our company headquarters in Massachusetts, but this is the first one to come online," said Chris Page, iRacing's vice president of technology. "We have quite a few members in Australia and New Zealand already, and we expect that number to grow sharply over the next few months. The opening of the new servers will help ensure that all of our customers have the best possible online racing experience."
---
You may also like...
---