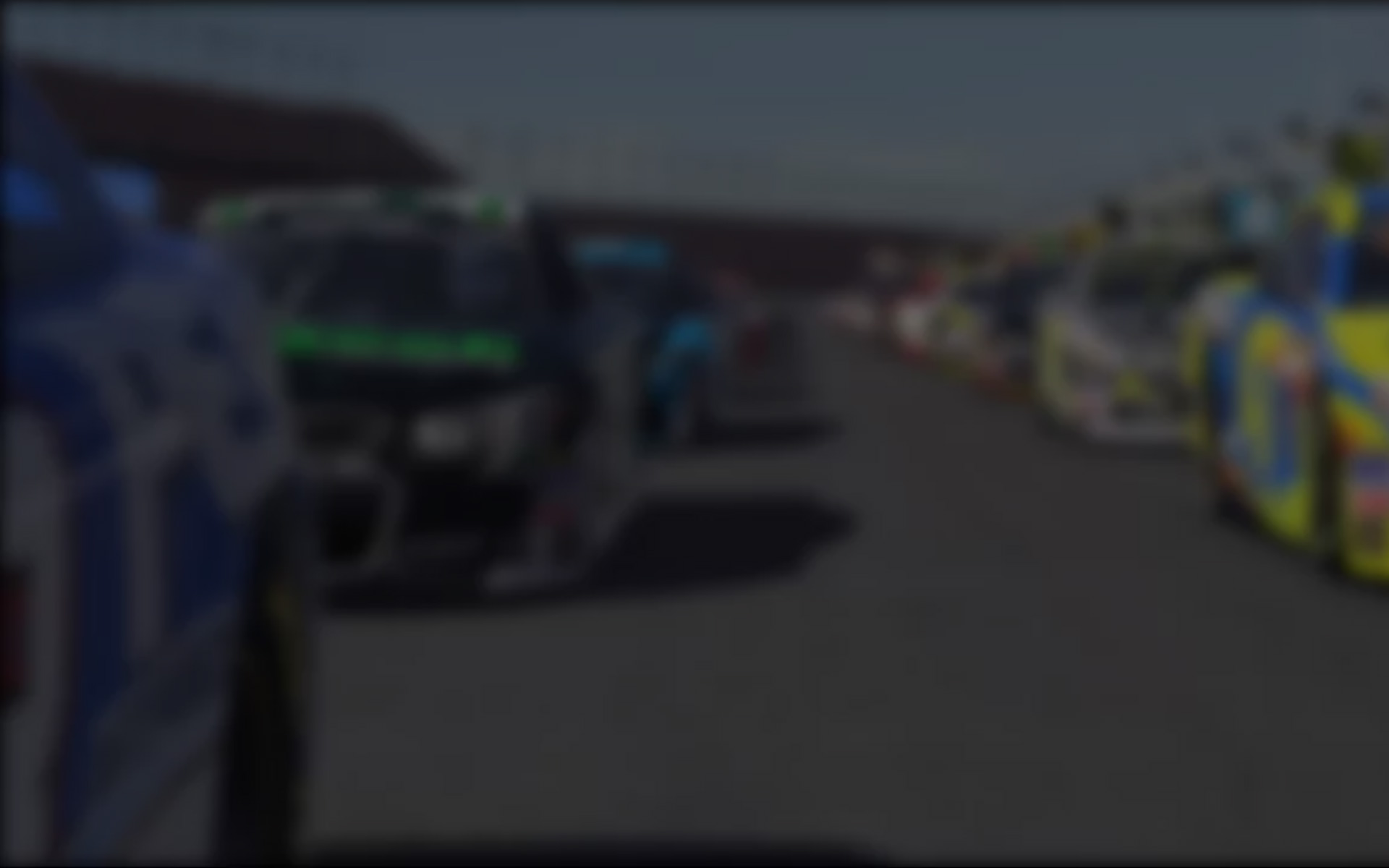 In the midst of celebrating the centennial era of  its namesake circuit, the iRacing.com IZOD IndyCar Series came back to the unique 2.5 mile oval that is the Indianapolis Motor Speedway.   Built in 1909, the track hosted the first 500 mile event (the so called "Sweepstakes Race") in 1911 and has since lured the world's best oval and road course drivers in quest of their own imaginary bottle of milk. Every single inch of pavement and every single seat in the grandstands could tell thousands of impressive and touching stories . . .
This week wrote many stories of its own: it saw no less than 23 individual drivers with 43 online races in just four race days – one of the most competitive weeks this series has ever seen. And guess what? Eleven bottles of milk stayed home in Indiana when John Paquin (6), James McClure (2), Neffry Aawg (1), Michael Peters (1), Mark Stumpf (1) and David Miller (1) won their races. None of the other clubs came even close to this impressive performance although Shaun Stroud (Club England) was able to match Paquin's six wins. Last season's dominator Rhawn Black (California) somehow wasn't able to return to his place in Victory Lane – maybe because he changed his simple but mystic black paint scheme to a news livery?  Real IndyCar champions like Helio Castroneves say the track has a way of choosing its own winners.  Somehow that's also true of the virtual Indianapolis Motor Speedway: The four 90° turns didn't need much time to show the new class B road license drivers they need to respect the track . . . even more the wall which somehow always likes to jump at you.
In addition to attracting healthy fields of virtual racers, the spectator mode was also well attended during the week. What can be more entertaining than a nice wheel-to-wheel fight together with some friends from iRacing?  Lap after lap of drafting battles were just one of exciting features of the weeks. The drivers who had to pit under green really had their hands full keeping their car under control while slowly (from over 200 mph) braking for the beginning of the pit speed limit (just 55 mph!); and that with a more or less loose or, more accurately, very nervous car coming out of Turn Four. Monica Clara Brand (International) was one of several ladies who competed at Indy, joining the likes of Janet Guthrie, Lyn St. James and Sarah Fisher who raced at Indy before Danica Patrick's arrival in 2005.  While Brand mastered the challenge of the pit entry, the track quickly extracted its revenge when the yellow flag came out during her stop. That's one of countless examples of how luck is involved at Indianapolis and only the Speedway decides whether your luck is good or bad.
Although team mates Paquin and Black certainly had the fastest cars during the whole week, it usually is the driver immediately behind the fast cars who is able to set the lap records. Tim Doyle (Mid-Atlantic) managed it perfectly when he became the first driver to break the 39 second barrier with a new iRacing.com World Record race lap with a time of 38.998s!  For those who are interested, the current real world record is held by Arie Luyendyk with a lap time of 37.895 seconds, set in 1996, at the end of the turbo-era. This means there is still some space for improvement…
The time trial competition this week was also won by Paquin who has set the record with a best lap of 39.423 seconds in front of Daniel Brookins (Pacific) with 39.539 seconds.
In the iRacing.com IZOD IndyCar championship points standings Ryan Field (Massachusetts) stays on top with 553 points after four weeks meanwhile chaser PJ Stergios (New England) closed the gap by five points and now trails Field by 45 points.  Felipe Mafra (South America) stays third with 453 points.
The next week brings the IndyCars "down under" to the fast road course on Phillip Island, a circuit notorious for its tight pit road but which offers fun racing with long straightaways and some very good passing opportunities. Thanks to the improved Firestone tires (compared to last season) the track should offer even more driving fun this season – a must for every road course driver.
Week 5 – Phillip Island discussion thread:
http://members.iracing.com/jforum/posts/list/1345208.page
iRacing.com IZOD IndyCar Series pictures from the current season:
http://www.flickr.com/groups/iracingindycar/
---
You may also like...
---