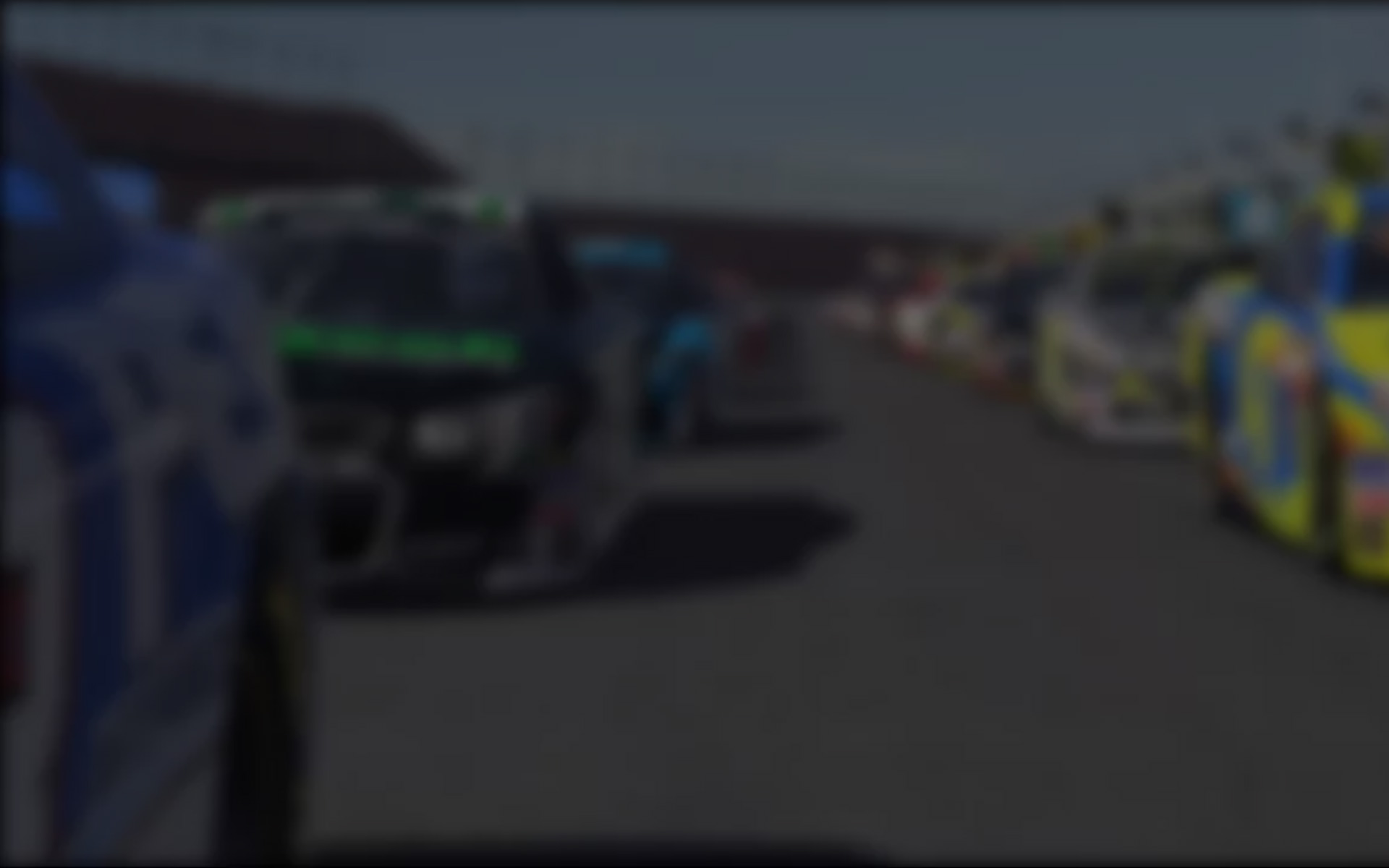 March 23rd, 2016 by Matt Holden
Phoenix International Raceway has always presented some unique challenges.  True, Nick Ottinger did win in his first ever start in the NASCAR PEAK Antifreeze Series at PIR back in 2012, but ever since then the little 1-mile oval in the desert has been a thorn in our side.  Last year, Nick managed to nearly overcome a pit road bug that didn't fuel his car up, finishing second to race-winner Ray Alfalla.  This year, the surprise of all surprises:  The race went caution-free and turned into a pit-strategy war.  Unsurprisingly however, a Stergios won that pit-strategy war.  Not the fuel economy hyper-miler Jake Stergios though; this time it was his brother PJ who scored his first ever win in the PEAK Antifreeze Series.  The Gale Force Racing #05 team was not so lucky, and Phoenix threw another bunch of curveballs that we weren't prepared for.  Before we look at the race at Phoenix, we need to roll the clock back about 24 hours to look at the NASCAR iRacing Class B race on Monday night….
With the new build updating the Xfinity car to include the option to run bump springs in the front end, I took the opportunity to get off of the full-bind front ends we have run in the cars since…well, forever, and take advantage of the new options available.  While I took my own car even further, taking my own car to a point that likely would have failed the real-world tech inspection, Alex Scribner ran the car as it was intended in Monday night's race (I ran the race after that and found that the rules for tech inspection are actually in place for a reason, but we'll ignore that).  The race at Auto Club Speedway was only 75 laps, easily attainable on one stop, but the car we'd built was so radically different than what we'd been running that we had no idea how well it would last when put into race conditions.  A more "fluid" strategy would be used, basically meaning there was no plan going into the race.
Jared Crawford, a former Gale Force Racing member himself, walked away from Alex at the start of the race.  Unsurprisingly, Jared's always been quick in these things.  What was surprising was that, right after Alex said, "The car's coming to life," we noticed that Jared's car was starting to fall off severely.  On lap 25, Jared went to pit road, showing a two-stop strategy that would take him to lap 50 and then the end.  Alex asked, "Should I pit with him, or keep going?  The car is not falling off right now and I'm pretty sure I can make one stop and be alright."  I told him to stay out, try one stop, and see what happens.  With the new tires being made of bubble gum, I was curious to see if a Jackrabbit car was finally a disadvantage like it is in the real world.  Alex pressed on and pitted at lap 38, splitting the race into two equal segments.
Alex would only have to do 37 laps on his tires.  While his car was not as fast out of the gate, it was not falling off badly.  Jared would have to run his second and third stints at a blistering pace to make up for the time on pit road when he returned on lap 50.  All of the data was showing that, as long as no cautions flew, Alex would win the race with Jared in second.  That didn't happen though, as  a caution on lap 59 reset the field, and the strategy as well.  Jared's car was plenty fast enough to outrun Alex in those 15 laps, and won the race, with Alex in second place.
Now we can move on to Phoenix.  Qualifying?  Less than stellar, but Nick got a pit box on the straight part of pit road, which I prefer due to the visibility, so not all bad.  The first major problem showed up in the first 10 laps, when he couldn't stay put in traffic.  Cars were killing him in either end, his language about the car's handling had shifted from "vulgar" to "sailor," and checking the setup sheet, another problem was trying to keep us from making any headway on the car.  For starters, the starting tire pressures were way too close together, and it's very possible the left-side tires were building up higher than the right-side tires over the course of the run.  We needed to deflate them a lot, but the left-front ride height was so low that reducing pressures would put the entire car on the track, and the laws of physics dictate that a car on the ground is not a car, 'tis a sled, so we had to find a way to make all this work.
I decided to put two "rounds" into the left-rear wedge bolt to raise the car, then deflate the tires to try to get some mechanical grip back.  The wedge adjustment should have made the car tight, the left-sides should free the car up, but this opened up the second stop for actual adjustments to fix the car.  I told Nick just before the first stop, "I'm taking a huge swing at this, but these adjustments could make the car much worse.  Hang on to it and we can start to fix it on the second stop."  He simply said, "Okay, can-do."  He went to pit road on lap 45, and just five laps after leaving pit road, he said, "This is way better.  I think I can pass cars now."  Finally, some good news, and it was time to get the second stop ready to go.
Around lap 75, Peter opened up our private channel and asked, "Has Kenny pitted yet?"  It hadn't even crossed my mind to watch others, since our own car was such a handful at the time.  I looked at the timing monitor and saw that he was leading by a hefty margin, however a good deal off the pace of cars that had pitted. I checked the pit strategy monitor and it said, "Kenny Humpe — Last Pit:  N/A."  I had Nick on a two-stop strategy, and it looked like the others were all on the same thing.  The race was showing all the signs of staying green, and this was a sure-fire sign that Kenny was going to make only one stop.  I checked his lap times, averaged them up, and saw that if he stayed on this one-stop strategy, and the race stayed green, he would be way ahead of those who made two stops by the end of the race, despite being slower than the other cars at the end.  Sound familiar?
I've been told that Jared works with Kenny on the same team, so the sirens started going off in my head.  Had Kenny seen what we did in the Class B race?  Did someone tell him about it?  It didn't really matter if he had or not: He was going to walk away with this race if we didn't find a way to counter it, and fast.  I've learned not to ever rely on cautions in the Pro-level series, because when you need one you don't get one, and when you want it to stay green it comes out right after you pit.  Case and point:  Patrick Crabtree destroyed his car and we stayed green.
On lap 85, after I had done some highly-sophisticated guesswork, I yelled out, "Pit this time, pit this time!  We have to change the strategy."  Nick was leaving Turn 2 when I said that, and he managed to get everything arranged with the cars around him to get to pit road.  It was a massive gamble that the race would stay green, and there was only one situation where this would work:  Kenny cannot pit a second time.  Knowing that he had to run almost 70 laps on one set of tires, I repeatedly told Nick, "Run this pace.  No faster than this, the tires have to last."  He maintained exactly what we asked, and as he eventually got back onto the lead lap, I compared times with Kenny again to see how things were playing out.
Nick's pace was consistently slightly faster than Kenny's.  Not by much, I asked Nick to never run a tenth of a second faster than Kenny did since there were more than enough laps to get caught up to him by the end of the race.  If things went as I expected, Nick would have caught Kenny with 20-15 laps remaining, and the two would have fought it out for the win.  By that time, the cars on two stops would have been close, but not enough to matter.  The stage for the finish was set by lap 90, and the beds had been made, as they say.
The next 20 laps were nail-biting.  It seemed like a good plan based on how the race had played out to that point; it would have put Kenny in a great position to win the race, and Nick would have either been in place to challenge for the win or land a solid top-five at the very least.  The only variable was traffic, and by that point in the race it was a pretty constant cycle of cars going a lap down, cars diving to pit road, and cars getting back on the lead lap.  Nick was running a perfect pace, his average lap was exactly where it needed to be, and he was chipping away at the gap between himself and Kenny.  There were many other cars that were just as fast, but if the lead Kenny had didn't go away, none of us had a shot at anything.
That all changed when on Lap 116 I heard Peter say, "58's heading to pit road."  What?!?  He was on those tires for just 38 full laps after running 77 perfectly fine laps on the first set.  Why?  I have no idea.  What's even worse was that we let our own judgement get clouded at that point and decided to pit to avoid getting run over by all the new tires on track.  Ironically, the strategy that Nick was on was almost an exact mirror of Kenny's:  Nick pitted on lap 46 and 87, meaning his runs were 46, 41, and 69 laps.  Kenny's runs were 77, 38, and 40 laps.  In theory, had I not told Nick to pit on lap 119, he could have wound up somewhere around Kenny at the finish.  For comparison, Ray Alfalla pitted on laps 52 and 104, running 52, 52, and (go figure) 52 laps on his three runs.  Ray finished only three seconds ahead of Kenny.
Because Nick pitted a third time, the advantage he gained from new tires did not outweigh the time spent on pit road.  Typically, I allow 45-52 seconds for a visit to pit road, depending on the track, and Nick finished 22.5 seconds behind PJ Stergios, around half the time of his visit to pit road for the third time.  It's hard to say that he would have absolutely won the race had he not pitted, because it's too difficult to account for traffic, tire wear, or anything that could have affected the pace . . . not to mention the race went caution-free, which has only happened three times before if you don't count the road races.  Still, considering all of the variables during a race, it's hard to ignore the fact that he was only 22 seconds shy of the race winner after taking an extra 50-second trip down pit road.  Nick was happy with his 16th place finish, saying during the cool-down lap that he finished much better than the car should have.  Even one week later, he's still happy that he wheeled an ill-handling car to that high of a finish.  I, however, will be kicking myself for quite a while after making a reflex judgment that took him out of an easy top-10.
---
You may also like...
---