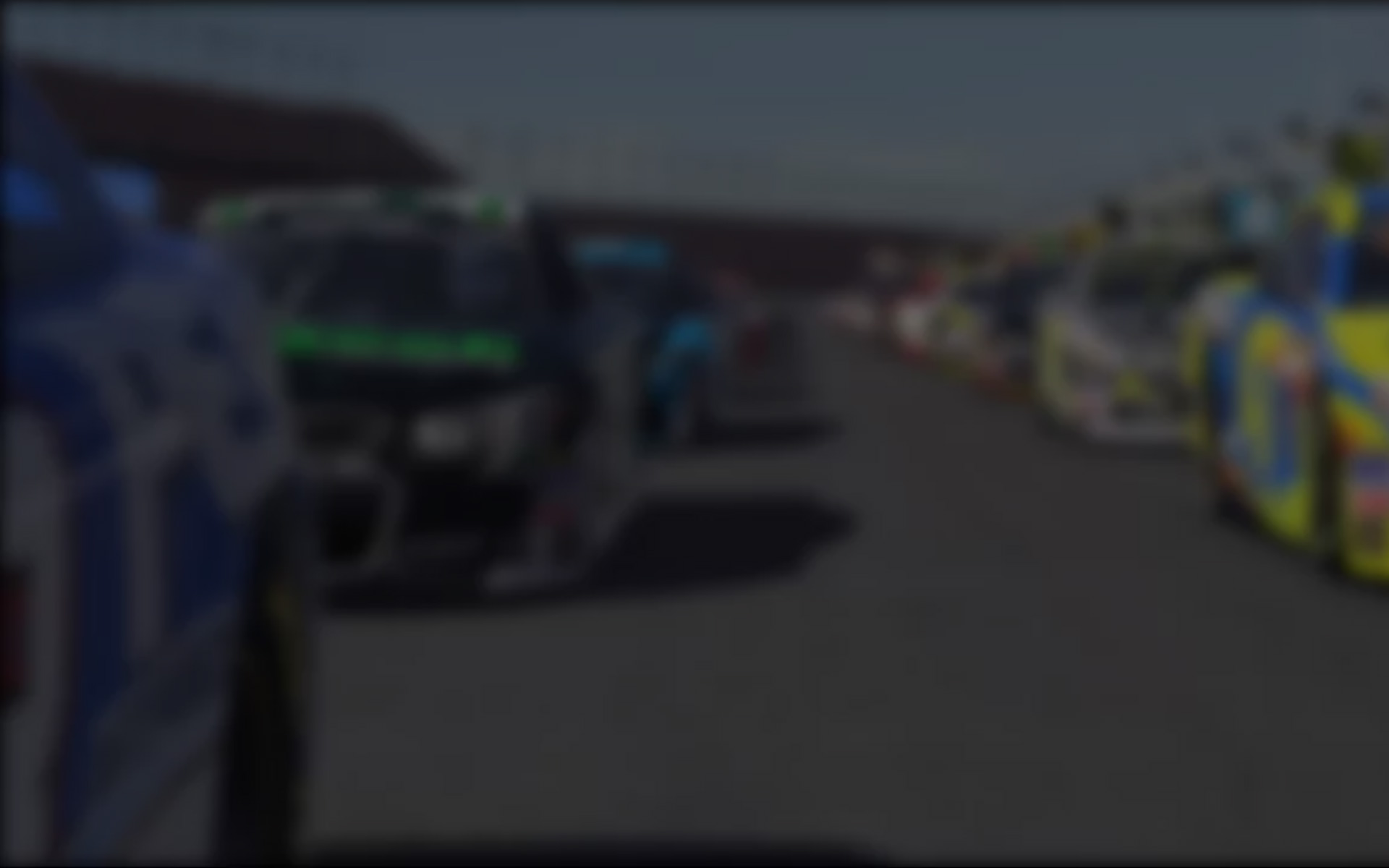 New Hampshire Motor Speedway was the site of the tenth online race of the NASCAR iRacing.com World Championship Series (NiWCS).  With points leader Richard Towler coming-off back-to-back wins at Charlotte Motor Speedway and Michigan International Raceway, the question was whether anyone could stop his wining streak.  That someone turned out to be Josh Berry, who dethroned Towler in thrilling fashion after the points leader, his car and his points lead took a hard hit.
With fourteen cautions in 140 laps, it was a race of attrition to say the least. Berry took the lead after a Lap 126 melee erupted when he hit Derek Wood, who had slowed to avoid a penalty for jumping leader Matt Sentell on a restart.  Berry drilled Wood from behind, sending him into Sentell and setting-off a chain reaction involving more than half a dozen competitors.
"I don't know why Derek thought I was going," said Sentell.  "I've been accused of going and then not. I honestly don't see anything wrong with how I restarted it."
When the dust, fiberglass and sheet metal settled, Berry found himself leading Jim Caudill, Jr, Brad Davies and Thomas Lewandowski.  Although Davies made short work of Caudill, he had nothing for Berry who took the checkered flag by .327s for his second NiWCS win.
"For the majority of the race, I just tried to not get involved in a wreck, and found myself in a pretty good position with about 20 to go," Berry said.  "I hate that I got into Derek on that late race restart. I just went when he did, and he slowed up, and I had no time to react. I'm just happy to get another win and make up a ton of points due to Towler's misfortune. I just want to thank Main Performance PC.com, and all of my teammates for their help with setups lately. "
Although he went into the race as the overwhelming favorite, Towler suffered his worst finish of the season (thirty-fourth).  He qualified second to Davies, but slipped to fourth in the early laps before spinning in Turn One on a Lap Eight restart.  Towler got knocked high in the air, then pinballed around as the following cars collected him and he eventually disconnected.
"As soon as I hit the track transition, just riding along, the car just rotated and kept rotating until it came out," Towler said. "(There) was nothing I could have done to stop it once it started . . . I'm sorry to everyone involved though as I know that hurt a lot of good cars."
Thanks to Towler's misfortune, Davies could take some solace from a second place that moved him to within 25 points of the NiWCS points lead.  Likewise, Berry gained ground on Towler, as did Lewandowski who got around Caudill for third in the final laps.
Considering he started 37th in a 37 car field, though, Caudill had no complaints.
"I'm very happy with my finish considering the fact I started at the tail end of the field," he said.  "My pit crew had an awesome final stop, and after a mess on a late restart, I found myself in second. I think the last few laps showed I didn't quite have a winning car but I was solid enough to hold my own inside the top five."
John Gorlinsky came home fifth just ahead of Thomas Hazard, Vinnie Sansone and Ray Alfalla, who ran strong most of the evening before spinning while racing with Sentell.  Theo Olson and Andrew Fayash, II completed the top ten.  Sentell fell to sixteenth as the result of the Lap 126 crash and Wood, who led 80 of the race's 140 laps, came home a battered nineteenth.
From the tight confines of NHMS, the NASCAR iRacing.com World Championship Series returns to wide-open Daytona International Speedway on June 29.   All the drivers will be looking forward to getting away from the flat track of New Hampshire, and take on high-banked, high-speed, high-anxiety Daytona. The last trip to Daytona provided a surprising outcome when Dale Earnhardt Jr. was able to extend his fuel mileage enough to limp to the victory.  But it's anyone's guess who will win this time around at the World Center of Stock Car Racing.
---
You may also like...
---