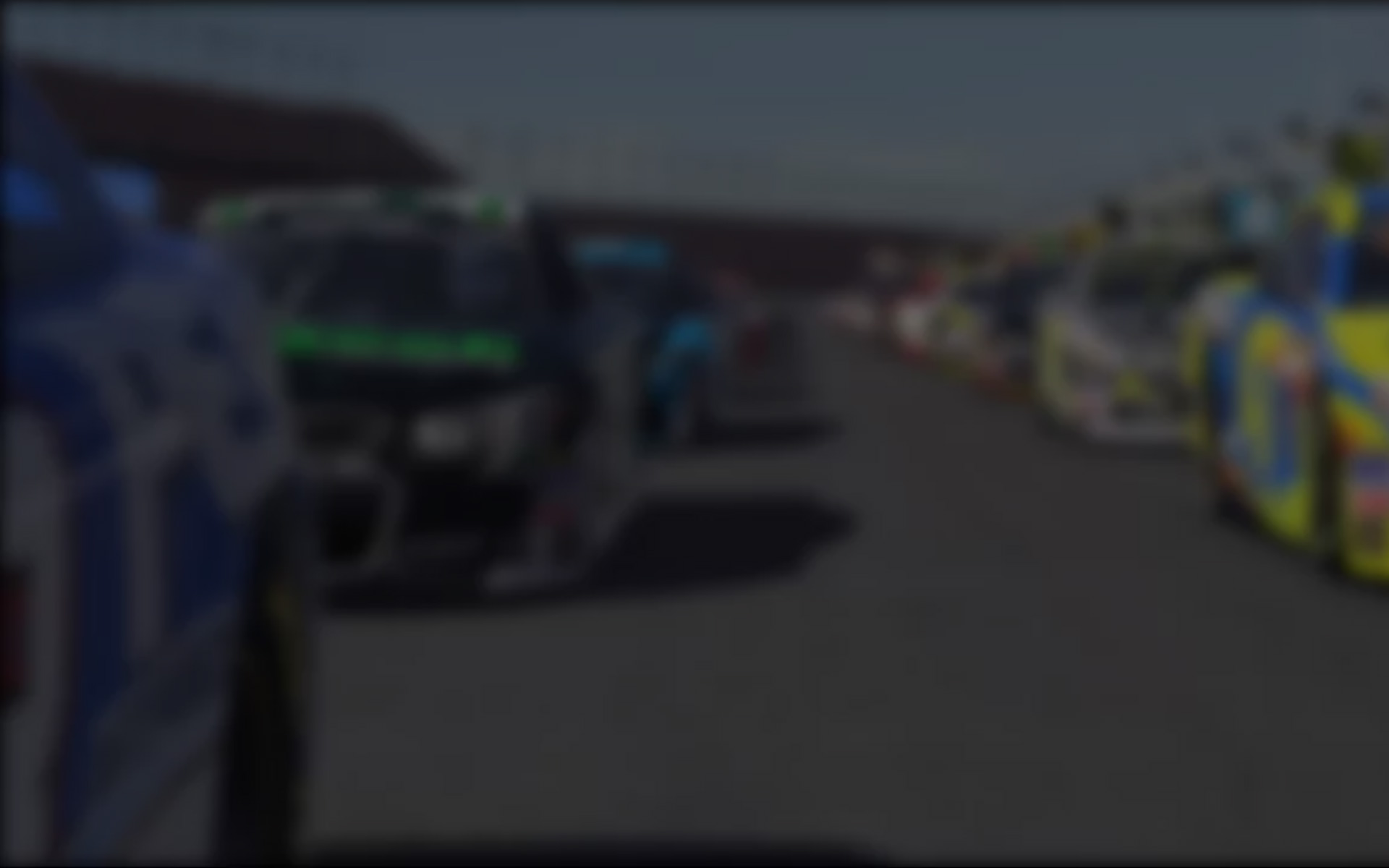 It's hard to imagine a better season than this year's iRacing World of Outlaws Morton Buildings Late Model World Championship, where seven different drivers started the season with victories before the year's first repeat winner. After scoring his first victory of the year at Kokomo Raceway, Swindell SpeedLab Esports' Blake Matjoulis rode a hot streak throughout the second half of the season, clinching the title by winning the final two races of the year and taking home a substantial prize package.
The road to the front was anything but easy for Matjoulis, though, as the series rookie had to face a talented mix of returning front-runners and fellow quick rookies. In the end, though, he held off both teammate Kendal Tucker and Sprint Car champion Alex Bergeron for both the victory and $10,000 champion's purse at The Dirt Track at Charlotte Motor Speedway. Today, Matjoulis talks us through his breakout 2019 season, shares the most exciting part of his prize package, and tells us how he plans to defend his title in 2020:
First things first: how does it feel to be an iRacing World of Outlaws Morton Buildings Late Model World Champion?
Coming into the iRacing World of Outlaws Championship Series, I had no intentions of even winning a race, I wasn't confident at all. But after the first round at Volusia, in which I managed to finish P8, I wasn't satisfied, I wanted more. The next week at Limaland I went in with a new, positive attitude. I didn't qualify as well as I would like but I didn't let that get to my head, I ended up winning the LCQ just barely making the show. I started 17th and ended up with a podium finish of third.
That was the point where I knew could win a race. To come in with the negative thoughts I had, I knew I had to work hard to win. Knowing with all that hard work came with a championship, it feels amazing and unreal, still.
You were one of a number of new drivers to the series who really found a way to stand out, including your Swindell SpeedLab Esports teammates Kendal Tucker and Blake Cannon. What was the competition level like this year, and how did you work with your teammates to find an edge?
The competition this year was crazy, no doubt. Racing through the qualifier series was tough, and I knew it was only going to be tougher in the Championship Series. The caliber of drivers in the series is like no other and you have to fight for every position. After the first round at Volusia, with the help of Blake and Kendal, I worked hard and found some interesting stuff on setup. They both brought me to Zero6 Motorsports originally, which later partnered with Swindell SpeedLab, and to partake in their success as well is just great. From my standpoint, going into every race with a positive mindset and knowing that I had a good piece under me allowed me to sustain consistent podium finishes along with my teammates.
Early in the season, it seemed like your calling card was passing car after car in the finals, and always ending up on the podium or close to it. How difficult was it to get through the field in some of those early races, and once you'd done it before, did it get easier in the later rounds?
Oh man, nothing is worse than points racing in contention for a championship and starting deep in the field. Quite frankly, I had to do it on a regular basis. It's extremely difficult to race through the field with the best of the best on iRacing. After coming from the back for what seemed like every week, it just came natural to me to race through the field. After Limaland was over and grabbing a third from 17th, I knew I could do it again because Limaland is one of the toughest tracks on the service. There is no room for mistakes while being surrounded by other cars.
Once you took your first victory at Kokomo, the floodgates seemed to open for you. How much of a confidence booster was it for you to finally take that first checkered flag?
Taking the checkered at Kokomo was everything to this championship. It sparked the peak of my performance in the series and increased my confidence immensely. I kept progressing as the series went on. After Kokomo, I was on fire. I tested a lot of different things for Kokomo earlier in the week that helped me to win. Knowing what I found worked, I was able to apply that at other tracks such as Limaland for Round 9. I had my short track stuff figured out. In general, knowing I could win a race and compete gave me substantial amounts of confidence.
The last two rounds were as clutch as it got: first, you jumped on a bad night for Kendal and Alex Bergeron at Limaland to snag the points lead with just one race left. Then, you went to Charlotte and stared both of those guys down in what turned into a heads-up battle for the title. How intense were those final rounds of the season?
The last 3-4 rounds were as tough and intense as you could imagine, having three fast guys in contention for the championship. I knew Kendal was extremely consistent all year, and Bergeron was fast as well. I got lucky at Limaland—I still feel like I would have easily competed for the win, but it made it a lot easier with Kendal being caught up in a wreck. I caught a break and capitalized on it.
Knowing that I was only nine points ahead going into the finale at Charlotte meant there was absolutely no room for mistakes, which made for tons of pressure. With Kendal and Alex being as good as they are, it was going to be tough. However, I maintained a positive attitude and nothing less. I did my part, made no mistakes and pulled off not only a win at Charlotte, but the championship.
As the series champion, you pocket $10,000, take home a trophy from the World of Outlaws end of season banquet, and get to turn laps in a Clint Bowyer Racing car in Charlotte this November. What's the most exciting part of that prize package, and what do you plan on doing with that $10,000?
Being a part of the awards banquet and meeting Clint Bowyer will be amazing. Those are definitely what I look forward to most. The money is great, no doubt, but being a part of something like that is something I'll never experience again. With my earnings I will be buying a car, and putting the rest in the bank for my undecided future plans with racing.
Finally, we know you're planning on coming back and defending your title in 2020. We saw the level of talent in the series rise substantially this year thanks to newcomers like you, so what's it going to take to go back to back against another fresh crop of quick drivers next year?
Focus, dedication, time, and confidence will allow me to defend the championship next year. With having school and work everyday and only ever having two days off during the series, it was hard to stay on top of it. However I always made time to put in work ensuring I would be well prepared for each round of the series, and I will do the same next year to defend the championship.
---
You may also like...
---