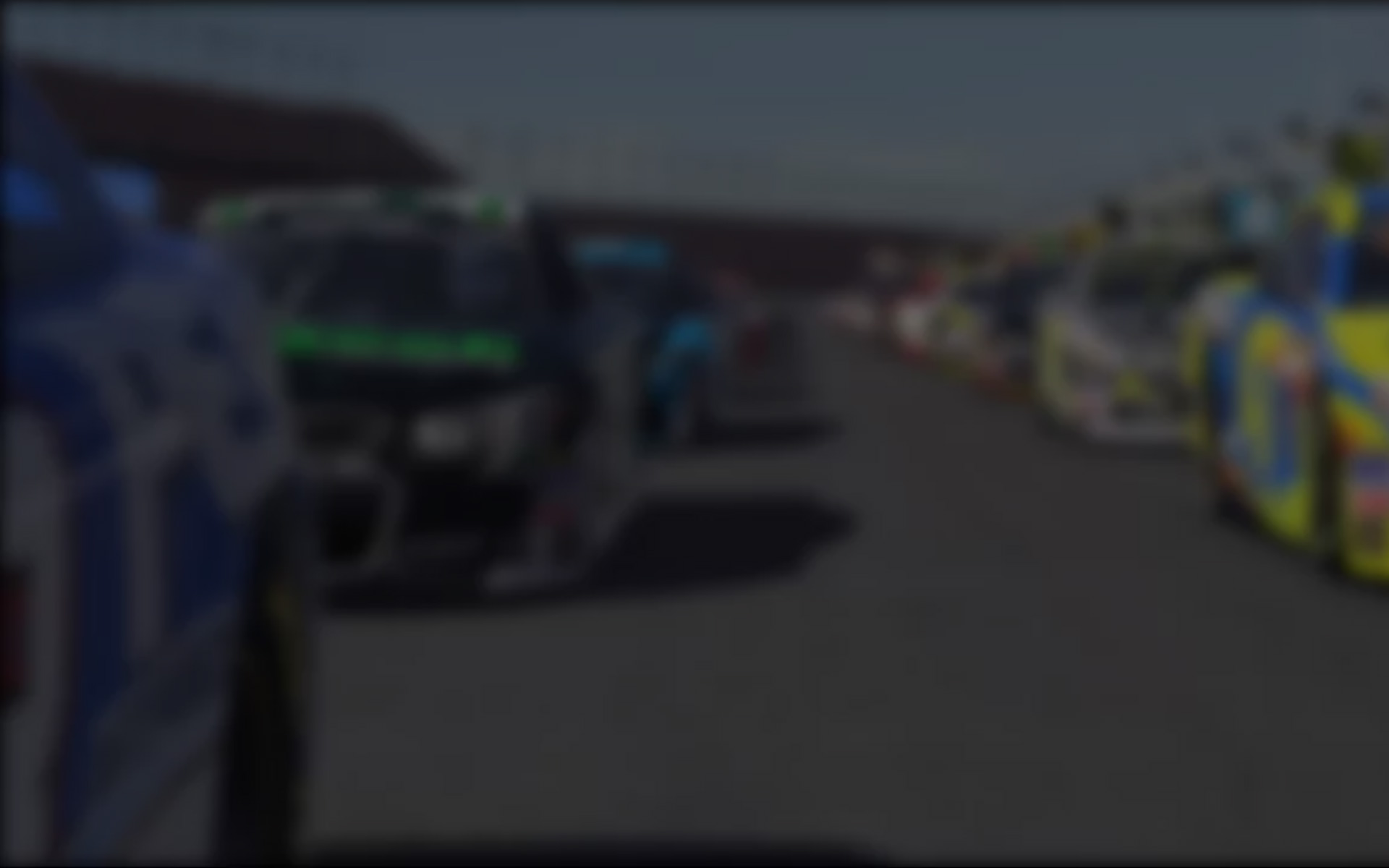 Week 7 of the 2015 NASCAR iRacing Series Open takes us to Thunder Valley, aka Bristol Motor Speedway. Bristol is a track you either love or hate. Many people love Bristol for its fast half mile racing; others dislike Bristol cause of the beat 'n bang nature of short tracks. Personally, Bristol is a track I always look forward to every year. Last year I had a really fast car and was up front for a lot of the race. A crash though left me with 21st, so I hope that doesn't happen again.
Bristol is a very fast, very bumpy, half mile oval. The teams that get their car to travel well over the bumps are always the fastest at this track. Bristol is also a track where the high line is the preferred groove. This leads to a lot of people hitting a bump wrong, or just getting too tight and slamming the wall. The way I always aim to set-up my cars for this track is to have a free entry to center, and have the car a little tight on exit. I've always felt that if you're free in the center here, it will lead to your car turning well on exit almost no matter how tight your car. I actually had a race here one time where I had severe damage to both sides of my front end, but my car was really good in the center so I still had good drive off. I never really nailed the setup this week, but it was good nonetheless and it was time to race!
I qualified 11th for this week's race, but advanced three positions on the first lap of racing. I worked my way up to P6 before pitting on Lap 20. A poor pit stop lost me four positions and I was almost back to where I started after my early charge. I found myself riding in 10th for the next 50 laps until I finally moved-up a spot on Lap 74, and then to eighth on Lap 82. I realized around this point of the race that the top five cars were really in their own zip code compared to the rest of the field, and I was engaged in a never-ending chess match for a top 10 finish. I continued to bounce between positions 6-11 for the majority of the race before a caution with 20 laps to go while running seventh gave me hope that maybe I could take advantage of a good restart and snag a top five finish. Instead, a poor restart left me in a fight for seventh, which I eventually won.
This was  the most uneventful Bristol races I have ever experienced. My race summary this week was shorter simply because I really didn't have a lot of things happen. I never fell below my starting position (P11), and I never got above sixth. I'm happy with seventh however as I improved 14 positions over last year's DNF in the spring race. My car was fast — some of the the others were just faster. Next week we head a little further up north to another short track, Richmond International Raceway!
---
You may also like...
---