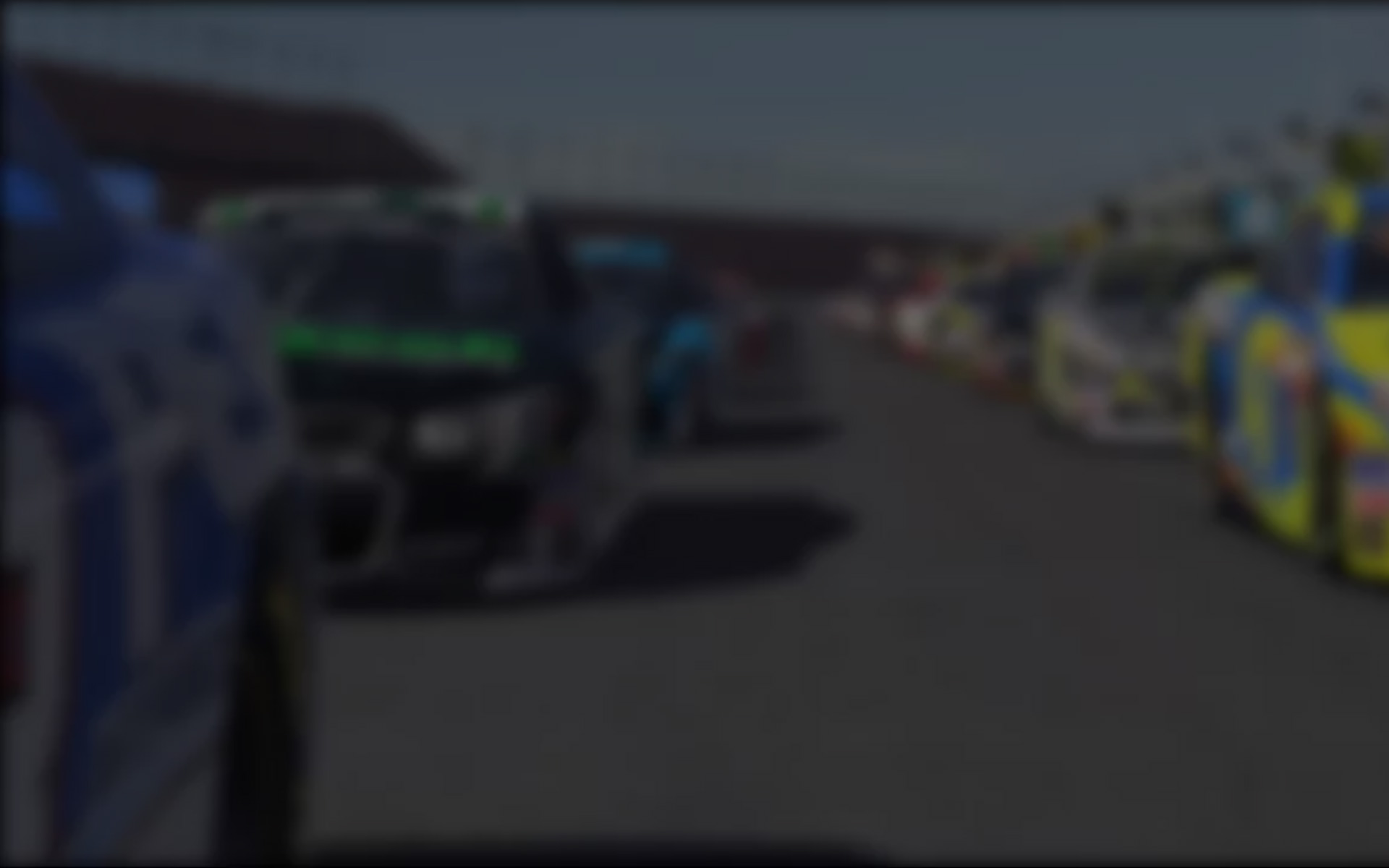 Any racer, sim- or real-world, would give anything to be in Formula One.   A career to match that of Michael Schumacher would be nice but, heck, just the chance to drive a few laps in one of the world's fastest and most technically advanced race cars is more than 99.99% of the F1- wannabes can realistically hope to achieve.
Not Rob Tarlton.  Together with fellow iRacer Thomas Christensen and ten other hopefuls, Tarlton was selected from several thousand entries as finalists in the recent Philips/Williams F1 Driver Academy.  The contest, which began online with a virtual driving competition, concluded in England with a series of real world tests, first with a variety of cars at Palmer Sport's Bedford Autodrome.  After an evaluation of their performance, three finalists were chosen to try their hands on the simulator at Williams headquarters.  The last man standing, rather, sitting in the cockpit of a Williams FW29 at Silverstone on November 5?  That would Mr. Tarlton.
Tarlton, who is studying aerospace engineering at the University of Illinois, was judged the winner by Sam Michael (Williams technical director) and Jeff Calam (Williams simulation engineer).
"We got given three really good guys," said Calam, after the Williams simulator portion.  "They all showed that they were able to learn and the first and second guys (Tarlton and Christensen) didn't crash during the whole run, which was quite impressive.  The simulator is actually quite hard to control.  When you get a car out of shape it can be hard to recover it.  It's not like a real car because you don't have as much feeling.
"From that, though, we were able to see that they had really good car control.  Rob seemed to be just slightly better at interpreting what we were asking him to do and then improving his lap times.  What we were really looking for was just to have a safe day and a good outcome for everyone."
It was certainly a good outcome for Tarlton, who says his sim-racing experience was a real plus in preparing him for the Philips/Williams competition.
I started sim-racing with rFactor and Live for Speed.  Then I found iRacing, which I only do in the summer because I don't have time for it when I'm going to school.  It definitely helped me develop car control because, in iRacing, you're encouraged to work your way up to speed safely; you can't drop wheels off the road or you get penalized.  That helped in the transition to the real cars at Palmer Sport and on the Williams simulator.  I felt comfortable at the limit without dropping wheels off the road."
Day Three of the exercise found Tarlton and Christensen at Silverstone.  After a couple of laps around the National Circuit in a Lotus Exige with outgoing Williams F1 driver Kazuki Nakajima, each got their chance to take a handful of laps in a Formula 3 car prepared by Raikkonen Robertson Racing.
For Christensen, that was the beginning and the end of his day.
"I was well-prepared for the experience," says the 18 year old Dane.  "From the testing in the Williams simulator I knew the sort of grip levels to expect, although the track was a little damp in places."
After a couple of installation laps, followed by an adjustment of his seating position, Christensen returned to the track for half a dozen laps.  After stopping to analyze the data from his first run with the Williams engineers, he returned to the circuit for another seven flying laps to bring the experience to a close.
"Analyzing the data after five or six laps was very helpful," Christensen says.  "I could see where I needed to brake later, where I needed to make some adjustments on my turn-in, especially for Copse (the first turn).  The speed there is incredible.  I was just hanging on."
Although he had never been to the real Silverstone before, Christensen had plenty of laps on the virtual Silverstone in both the Williams simulator and on iRacing.com.  The only problem with Christensen's iRacing testing was that he used the "wrong" Silverstone.
"I thought we were going to be on the full Grand Prix circuit," he laughs, "so that's what I concentrated on with iRacing.   But it was still very helpful.  I practiced in the Star Mazda, which is pretty close to the F3 car in performance, and also in the VW Jetta.  I knew one of the cars we would be evaluated on at Palmer Sport was the Renault Cleo which is a front wheel drive car.  So I wanted some front wheel drive experience and the Jetta was very good in that respect."
Tarlton's Silverstone experience began like Christensen's, to wit, a few laps with Nakajima in the Lotus, followed by a run in the F3 car.  However, those were just the appetizers.  The main course came when Tarlton slid into the FW29.
While many might have found the experience un-nerving, Tarlton took it in stride.
"At that point I was really relaxed," he says.  "All the stress of the competition was behind me, there was no pressure.  The time we'd spent on the Williams simulator enabled me to work-up to the grip level of the F1 car and, really, I was just looking forward to having some fun."
In that respect, it was mission accomplished.  Tarlton did five laps and was on it – hard – the first time past the pits.  Indeed, he was clocked at 288 kph (178.9 mph) on a subsequent lap.
"The Williams engineers were shaking their heads in amazement," reports Christensen who, together with the other contestants, observed Tarlton's progress from pit lane.
After five very fast laps, the drive was over and Tarlton returned to the pits.
"The most surprising thing was just how smoothly the car shifted," he says.  "The other thing is the engine didn't vibrate at all.  In a way, it resembled driving an electric car, it was so smooth and seamless.  The other thing, which everyone says, is the braking power is incredible and it's really enhanced by all the downforce the car generates at top speed."
Like Christensen, Tarlton found Copse Corner a bit of an eye opener.
"The first turn is very fast," he says.  "I wasn't at the limit there, although I was close.  The rest of the track, they'd dialed-in quite of bit of understeer so although I was at the limit for the set-up, I'm sure the car was capable of going faster.  But I did slide it through a couple of corners . . ."
So what's next?  Can we expect to see Tarlton and Christensen vying for the Williams seats expected to be occupied by Rubens Barrichello and Nico Hulkenberg before long?  In two words: unlikely and maybe.
"I've always been interested in racing," says Tarlton. "I'll always be looking to get in a car, but I don't think it's a likely career path.  Still, the experience of driving the Williams F1 car is definitely one of those things you want to check-off on your list of things to do in life."
Christensen, who just graduated from high school, is more hopeful.
"Actually I have been considering doing some real world racing since Silverstone," he says.  "Of course it's not easy getting sponsorship, especially here in Europe without any karting experience.  But I think the Philips/Williams contest shows I have something to show."
It remains to be seen whether Christensen will have another opportunity to show what he can do in real world racing.  One thing is for sure, and that's that he will continue racing his Lotus 79 on iRacing.com ("It's the car that feels most alive to me in iRacing") while Tarlton will be waiting for the summer to return to iRacing competition . . . with memories of Silverstone and the FW29 in his head.
Note:  Photos courtesy of BritsOnPole.com
---
You may also like...
---