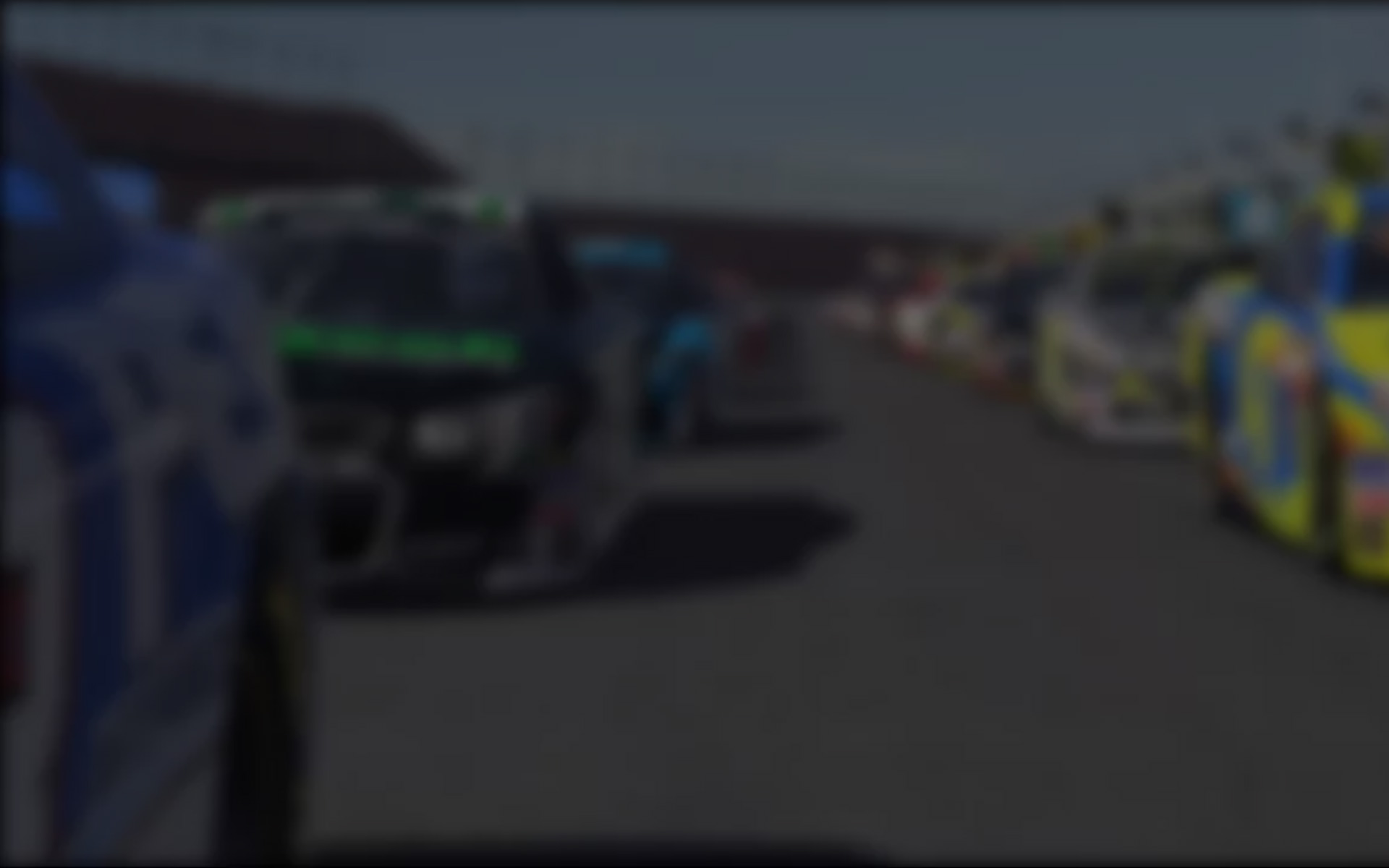 February 1st, 2016 by David Phillips
Looking to take your sim racing to "the next level?"  Look no further than the Z1 Dashboard and Analyzer.  Live telemetry, timing & scoring and real time track maps to pit stop strategy and detailed driving analysis, all that and more is available through the Z1 Dashboard software.  And there's more coming with each quarterly update.
"Everyone wants to be more immersed in the sim," says Russell Hodgson, founder and owner of Z1 Software.  "They also want as much information as possible when they're racing so they don't have to think about 'When should I pit?  What's my car doing?  What's everybody else doing?' You want to concentrate on racing just as, in real life, you'd focus on driving the car rather than concentrating on those things.  Z1 helps you see that information easily on its many dashboards and track maps."
iRacers who run the Z1 Dashboard Logo on their car as primary logo and race in at least 10 official races in 2016 Season 1 are automatically entered to win Z1 software and a one-year extension to their iRacing membership.  Click here for complete details.
Himself a sim racer since the days of Indy Car Racing II and Grand Prix Legends, Hodgson says sim racers are most likely to benefit from Z1's different track maps.  The maps offer readily digestible visual information that displays a driver's position on track compared to everybody else, where they are compared to the car ahead (and behind), whether they are gaining or losing ground to the car ahead/behind, and at what rate.  The maps can also show where a driver will be relative to the competition after they pit, so they can make an informed decision on whether to pit now or try to open-up more of a gap before calling on pit lane.
"The Dashboard also offers specialized screens for in car adjustments, timing & scoring and telemetry data as you're driving," Hodgson continues. "For example, the 'Adjustment Dashboard' shows the state of current in-car adjustments, such as the brake bias, roll bars and engine maps. The live telemetry dashboards give you real time traces on the basics, such as throttle, braking, RPM and speed.  Now that may be a bit difficult to focus on as you're driving, but some people like to use it because they'll have somebody else looking at the telemetry."
Indeed, those seeking the full Kyle Busch/Scott Dixon/Lewis Hamilton experience can have a team manager at their side plotting race strategy and offering coaching tips. For that matter, Internet savvy sim racers with a static IP address can even utilize a remote race strategist across the country or around the world.
Even the cleverest race strategy and best setup, won't transform a mediocre sim racer into a regular winner, however.  That's where the Z1 Analyzer hits its stride.
"We wanted to help the driver improve as a driver rather than just improving their setup," Hodgson explains. "There are lots of programs out there that help you do the setup which the Z1 Analyzer does very well, but it also aims to help you improve as a driver.
"Everyone can always improve as a driver – hitting your marks, taking that corner correctly – as well as getting a good setup, and you need both to win consistently.  So the Z1 Analyzer has various screens like its overview screen which breaks down your lap and tells you what you did well and what you can do better.  For example, 'You were excellent in Turn One, but you missed the apex by a few feet in Turn Two . . . so focus on Turn Two and try to get the apex every time.'
"Throttle control is also very important, especially at corner exit.  Everyone's made the mistake of getting on the throttle too soon and having to back off.  But after the session you may have forgotten that is what happened.  The Z1 Analyzer will remind you of this, with the suggestion that you need to wait longer to get on the throttle in such and such a corner."
Drivers can also compare one lap to another, where they braked and how hard, when they got on the throttle, etc.  Did they nail the apex in the Corkscrew?  Clip the apex in Turn Three at Indianapolis?
Unlike other analyzers, the Z1 Analyzer can show the racing simulator's entire track surface, right edge to left edge with your driving line on that surface as opposed to a line floating around in space.  This gives you a much better appreciation of where you are placing your car compared another lap.  It also identifies specific spots on the track map where brake lockups, suspension bottoming and other unwanted events occur.
"The Z1 Analyzer can also provide you with live telemetry traces." says Hodgson, "This allows driver coaches to see what the driver is doing in real time, as it happens, rather than having to wait to review a replay."
Already in use as a coaching tool by Engineering Consult and SimWorks (Australia), former IndyCar driver Darren Manning is looking into incorporating the Z1 Analyzer in his new iAdvance Motorsports coaching/training service in Indianapolis.
That's hardly the only big news on the horizon.  In response to customer requests, Z1 is working together with Sam Maxwell Customs on a gaming steering wheel with an integrated data screen, a product whose availability Hodgson characterizes as "very close."  In the future the analyzer will feature more complex traces as well as easier to understand tips/instructions on how drivers can improve their performance.   And in the March update, the Z1 Dashboard will offer a flexible aspect ratio allowing for dashboards similar to the new NASCAR 2016 digital dashboards.
Beyond that, the possibilities are only limited by the imagination.
"Dashboard, server, analyzer . . . it keeps getting bigger," says Hodgson.  "We come up with a new version every three months.  With each new version we think 'That's everything you could possibly think of.'   A week later you have a huge list of 50 more things you want to put in."
It's a challenge quite familiar to the development team for the world's best racing game.
Enjoy the following gallery of Z1 Dashboard and Analyzer images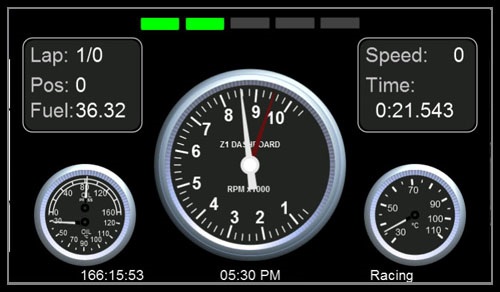 .
---
You may also like...
---