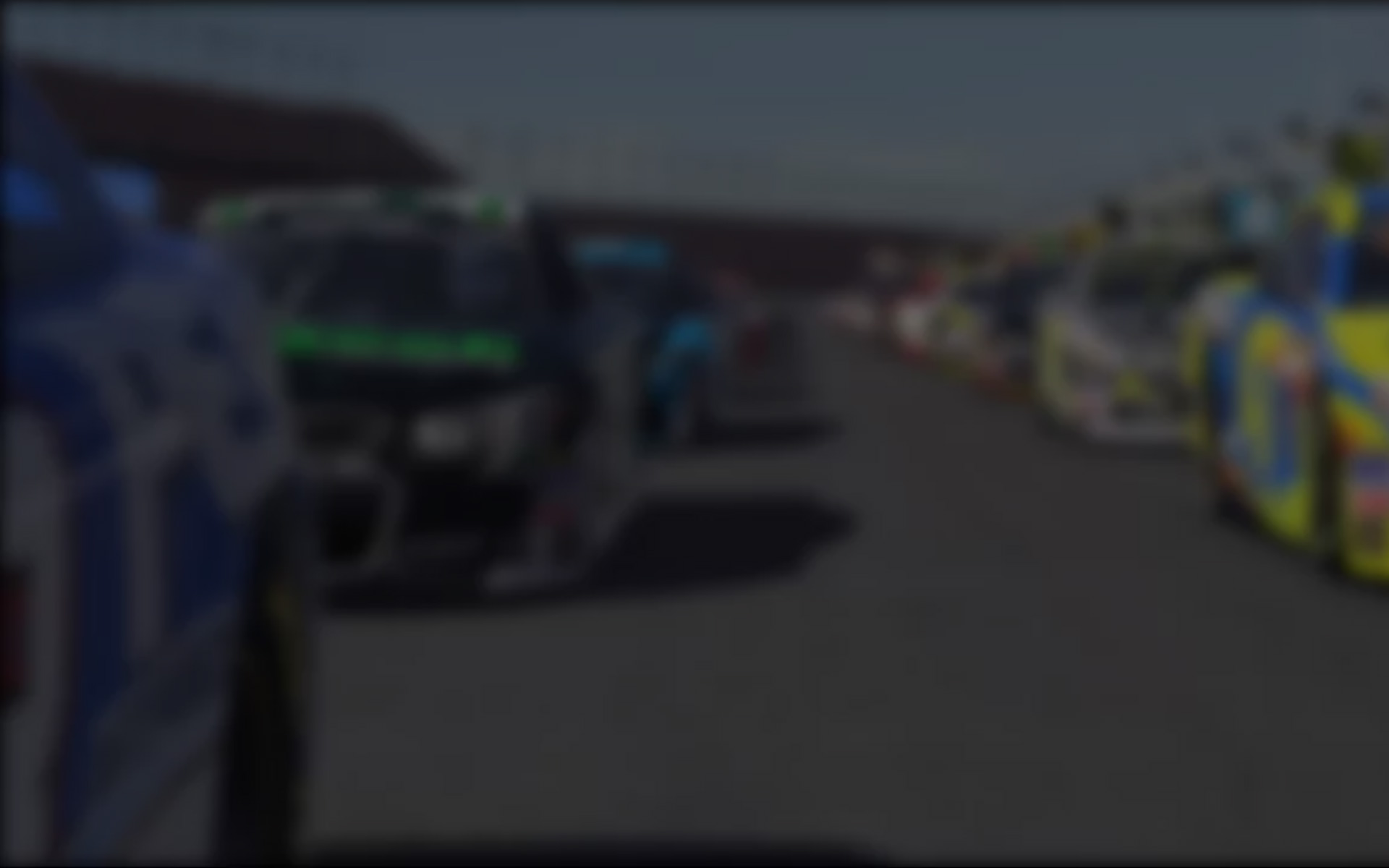 After a winter's worth of preparation and anticipation, I headed to Virginia International Raceway last week for Rounds One and Two of the 2010 SCCA Pro Racing Volkswagen Jetta TDI Cup.   As many of you know, I was fortunate enough to win the iRacing VW Jetta TDI Cup Series last year and with it – assuming I made it through the series selection process in Las Vegas in February — a full season's ride in the SCCA VW Jetta TDI Cup.
Needless to say, I was happy and a little relieved to learn I was one of the drivers selected to compete in the SCCA Pro series.  Important as that was, it was just another big step on the way to competing in the series.  Since Las Vegas, I've been working hard on my physical conditioning, looking for sponsorship to cover my expenses (including crash damage) . . . and practicing my virtual Jetta on iRacing.com.
The driver selection event gave me a taste of the subtle – but important – differences between driving the virtual and the real Jetta TDI.  That process continued in practice and qualifying at VIR where, I'm happy to say, my times improved in every session as I became more accustomed to the real world Jetta TDI.  Although you need to be smooth in the online racing Jetta, that's even more the case in the real car.  You need to be very fluid in managing a car that weighs 3,000 pounds.  Throttle, brakes, steering – you have to be ultra-smooth or you'll upset the car.
We had a limited amount of track time, but I'd pretty much gotten the hang of things by the final qualifying session.  Although the drivers who had raced in the series last year had an advantage, I was one of the fastest rookies, qualifying ninth overall for one race and tenth for the other.  So the speed was there.
Unfortunately, my inexperience showed on the standing starts, as I didn't get the launch control settings right.  As a result, my engine was running at around 1600 RPM at the green flag when it should have been around 3,400 RPM.  Needless to say, I got killed on both starts and found myself down around fifteenth or sixteenth place by the time I got to Turn One in each race.
That reinforced a lesson I'd learned in go-karts and iRacing: you have to keep your emotions in check.  If you spend your time worrying about a mistake you made, it'll just drag you back to that mistake.  Instead, you have to keep thinking ahead, and focus on where you want to be rather than where you have been.
Getting where you want to be is easier said than done, especially at VIR in cars and drivers so evenly-matched.   I was quicker than the cars immediately ahead, but it was hard to get enough of a run on them to make a clean pass, and I didn't want to make any dive-bomb moves both because it was my first race weekend and because I don't have a big budget for crash damage!
Still, I managed to move up to eleventh or twelfth place in both races, and would have likely been in around tenth after others dropped out.  But in Saturday's race I got a little impatient when the guy in front of me screwed-up the Hog Pen, which leads to the pit straight and a good overtaking area into Turn One.  I had followed him for a few laps and knew I was braking for Turn One way later, so I went to his inside approaching the braking zone.  I'm sure I'd have made the pass cleanly but for the fact the two guys ahead of us checked-up and I had nowhere to go.  I got into the right rear of one of them with my left front, which bent a tie rod end, putting my steering out of alignment and ending my race.
Although I was determined to get the start right on Sunday, more or less the same thing happened and I lost several positions by the time we got to Turn One.  Again, I was able to move up a few spots, mainly because I was a little quicker through the tight section of the track.
Then I learned another lesson.  I was following a car closely through Turn Four when he dropped a wheel off the road.  Perhaps because I was watching him I ended-up following his line but, in any case, I dropped my right rear wheel off as well, got into the (wet) grass and the rear end came around.  Did I mention the grass was wet?  Slick as the grass may be in iRacing, real wet grass is at least twice as slippery and I just kept sliding and sliding and sliding until I hit the tire wall.  The impact crunched my right front fender onto the tire, so I had to make a pit stop for a new tire and with the spin and stop, I lost two laps to the leaders.
A 23rd, a 26th and some crash damage I didn't need.  Although you might think I'm disappointed, I'm not.  It was an awesome experience, one that taught me so many lessons – and not all of them on the race track.  In all of my previous go-karting experience, for example, it was just me and my dad working on our kart.  At VIR I was working with a whole crew of mechanics and it was really cool.  Everyone was very supportive, even though they know that with a lot of rookies in the series the cars are going to get torn-up.  I did my part in that respect on Saturday and I really learned about the respect a race driver has to have for his crew, knowing they worked their butts-off on Saturday night to get my car ready for Sunday . . . then going out on Sunday and finding the car was perfect.
So overall it was a great weekend.  I learned a lot, including the fact that I can drive the car fast enough to be competitive — and that I have a whole season to learn what it takes to win in the VW Jetta TDI Cup.  I may not be there yet, but I know I'll get there.
---
You may also like...
---