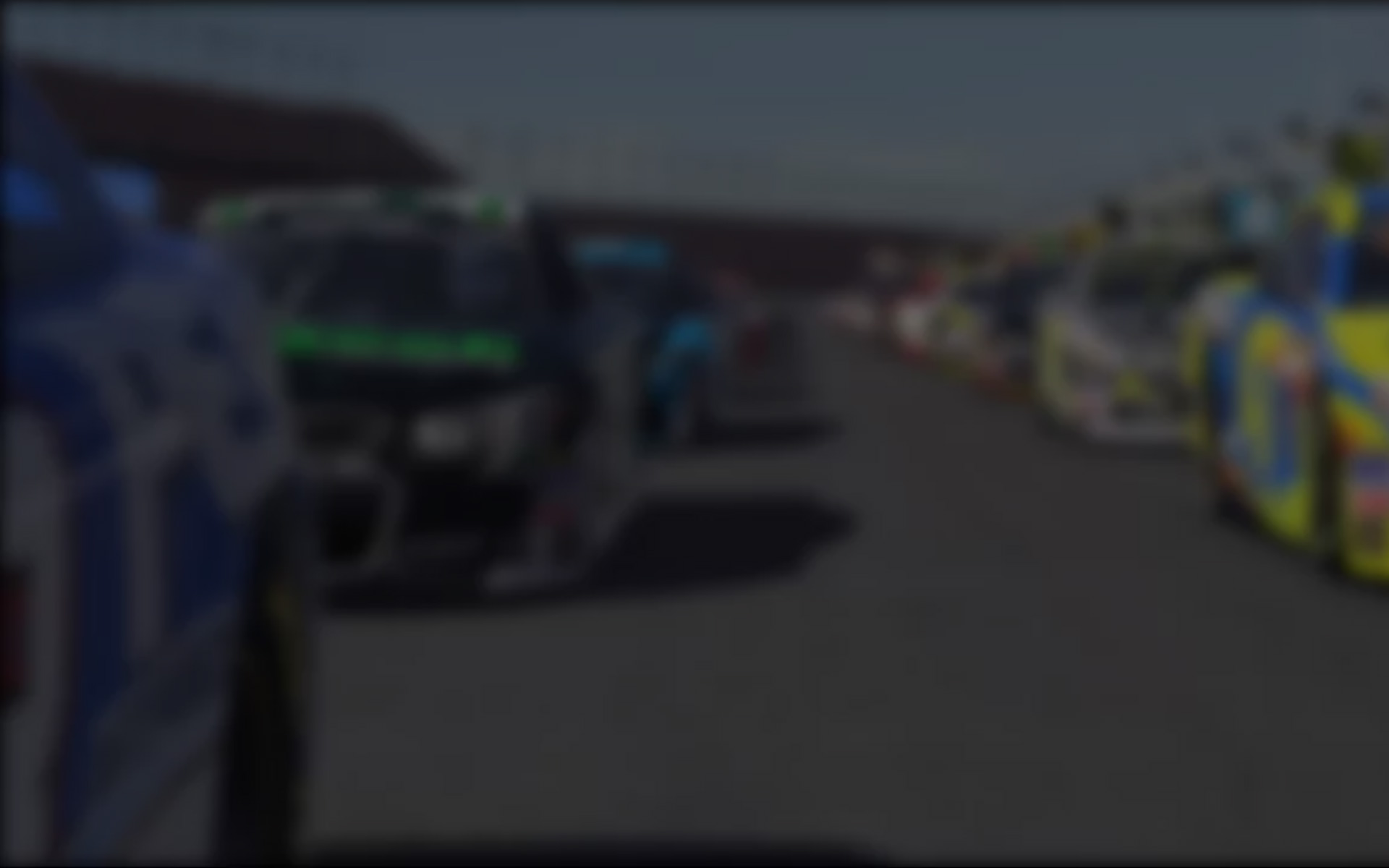 Chris Hughson (Pontiac Solstice) and Daniel López (SpecRacer Ford) top their respective classes in the inRacingNews Challenge as the mixed class series heads to the mid-point of its inaugural season.  As has been the case throughout the season, the two sim racers maintained their class leading ways by very different routes.
For Hughson it's a case of race (and win) early and often.  The New Yorker scored no less than seven wins from ten starts in Pontiac Solstice competition last week at Mazda Raceway Laguna Seca and departed California with a 70 point lead over his closest challenger, Chris Wiggins.  For his part, López was a little more selective, competing in just two online races but bringing his SRF home in first both times around the challenging course overlooking Monterey Bay.  He leaves California with a 75 point lead over none other than the aforementioned Mr. Hughson who, not content with going seven for ten in his Solstice, recorded no less than 23 (!) wins in 26 SRF starts last week.
That said, Scandinavia's Pekka Verkamaki actually outpointed Hughson, Wiggins and the rest of the Pontiac Solstice contingent on a track where Jose Luis set fastest time in qualifying of 1:41.571.  Verkamaki's week was highlighted by a big win on Tuesday that saw him collect 142 championship points by besting Moreno Bertani, with Sebastien Tixier and Hughson coming home in third and fourth, separated by just .4s.  Wiggins also got the best of Higgins on one occasion, leading him home on Sunday by a scant 1.6s in a week that saw the Mid-South sim racer earn the third highest Solstice points total with four wins from five outings.   Albert Shutz collected 112 points for Wednesday's win over Oleg Predko and Bertani for the fourth best record of the week while a busy Nenad Matijevic earned a baker's dozen worth of victories in 19 tries to record the fifth highest Solstice haul.
Overall, it's Hughson (721) and Wiggins (651) out front of Virkamaki (606) with Mark Vaughn (578) and Albert Schutz (490) completing the top five from Ryan Field (469), Bertani (466), Thomas Christian (454), Wim Bries (439) and Marshall Enloe (431).  Hughson (Division One), Wiggins (Division Two), Bertani (Division Four), Christian (Division Five) and Enloe (Division Six) lead their respective divisions, with Gerald Di Piero out front in Division Three and Jesse M Reid, Shawn Maier, Ben Barnes and John DeMento leading Divisions Seven through Ten and Filipe Araujo atop the rookie class.
Turning to SRF, López lset the fastest qualifying time (1:39.526) and led all the points getters at Mazda Raceway Laguna Seca, collecting 189 points from a win over impressive rookie Mark Ussher and Hughson on Thursday.  Matijevic took time from his Solstice competition to compete in a pair of SRF events, taking one victory while one of the best races of the week "pitted" the likes of Hughson, Doug Pitt and Dan Lambright against one another on Monday.  Hughson came through with a clear-cut victory while Pitt managed to beat Lambright to the line by a second.  Lambright garnered 135 points on the week (third best) while, after all the numbers had been crunched, Hughson's hectic week netted 129 points from his 23 win week . . . a number nearly matched by Sergei Kuznetsov who collected 127 markers on seven wins in nine races, the week's fifth best SRF points haul.
López (893) and Hughson (818) left Laguna Seca atop the SRF points race with Rowald Nieswaag (718) in third after a couple of runner-up finishes to Hughson and Matijevic with Kuznetsov (695) and Matijevic (675) in fourth and fifth, respectively.   Tim Bone (636), Emil Spindel (548), Brett Taft (530), James Nield (505) and Nicolas Alho (496) complete the top ten.
The divisional races see López, Matijevic, Spindel and Nield out front of Divisions One through Four, respectively.   In Division Five it's Tom Sullivan 2 ahead while Steven van Helsdingen, Brian Heiland, Richard Plange, Colin Gorton and Jim Karaminis top Divisions Six through Ten and Mark Ussher continues to lead all rookies with a comfortable lead over his closest rival, Erwin Hoogerwoord as the Pontiac Solstices and SRFs head to Watkins Glen (Cup) for Round Six of the inRacingNews Challenge.
---
You may also like...
---