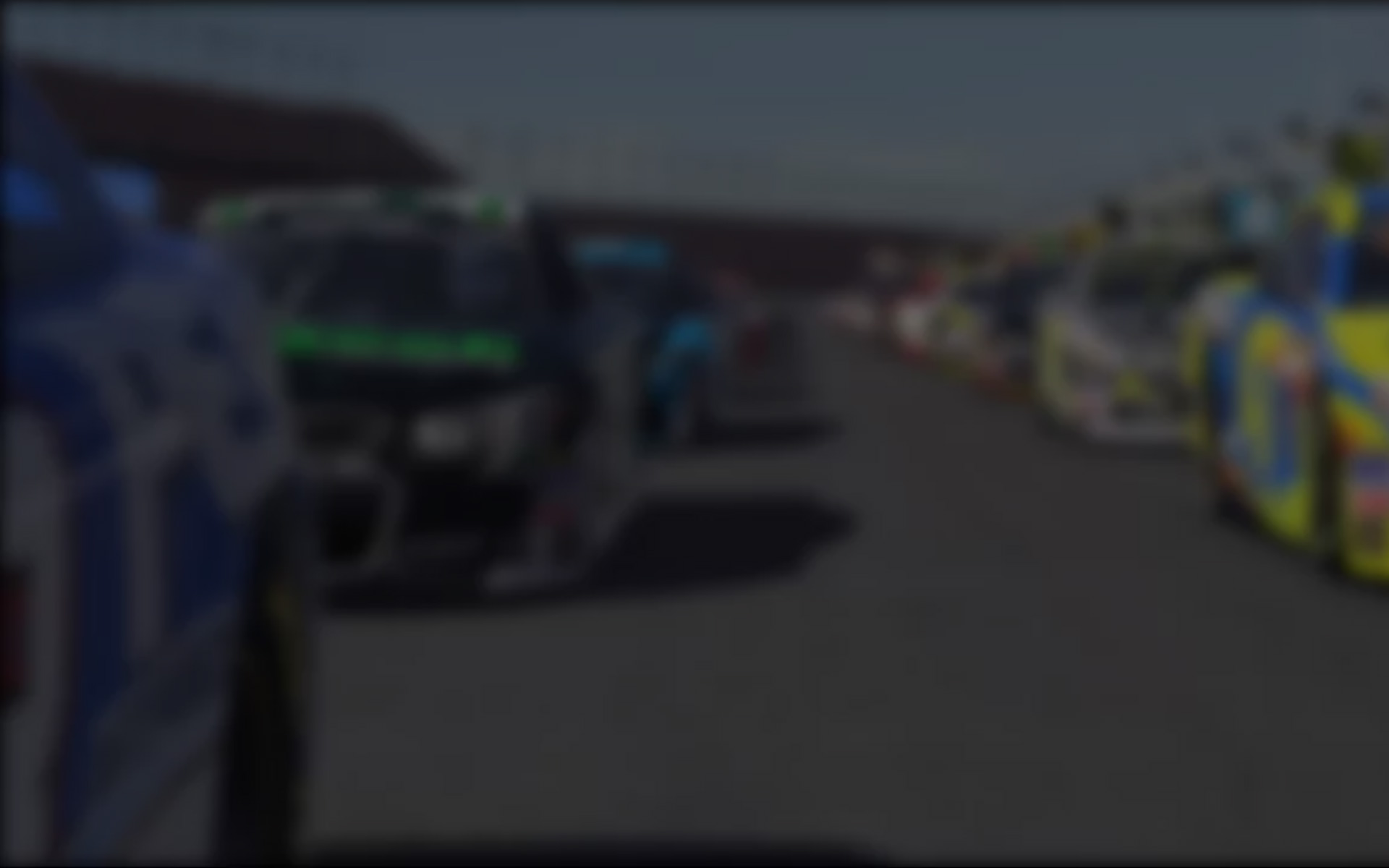 Legends/Street Stock Swap Places; USA Speedway Joins List of Free Tracks
In the real world, many oval racers start and enjoy long careers racin' and rubbin' on short ovals.  There are many reasons for this including safety and financial considerations, not to mention a driver's proximity to short tracks.  iRacing has historically followed that progression from Rookie license class on short tracks all the way up to the Pro and World Championship license class.   That is about to change, beginning in 2012 Season 2.
Because the existing Ford Legends car is not suited for larger tracks, iRacing plans to move that series to the Advanced Rookie Level for 2012 Season 2, replacing it with the JR Motorsport Street Stock car at the Rookie License level.  As always, all the cars and tracks in the iRacing rookie series will continue to be included as part of the "base" content with any membership. So, effective immediately, iRacing is adding the popular USA International Speedway to every member's account, free of charge, as part of an expanded base package of tracks.  This will enable the Season 2 Street Stock Series to rotate over the four week rookie season between USA International Speedway and Charlotte Motor Speedway full course (both night and day versions).
"Going from lower- to higher-powered cars has always made sense in both the real world and virtual world, and it works well on both the road and oval courses," says Tony Gardner, President of iRacing.com. "However on the oval side, the evidence and data suggests that starting out as new sim racer on short tracks is a difficult proposition. Without financial, track access and safety considerations of the real world to worry about, we believe there is a better solution in the virtual world.
"With the benefit of several years worth of data and experience, and many more options now at our disposal, (over 50 laser scanned tracks and 30 different cars), we think there is a more compelling and a better way to start new sim racers out on the oval and NASCAR  ladder of iRacing.  Racing on short tracks is a difficult leap for a rookie sim racer; racing a lower horsepower Street Stock on a bigger track is likely a better introduction to the sport."
"We think there is a more compelling and a better way to start new sim racers out on the oval and NASCAR  ladder of iRacing." — Tony Gardner
While the Street Stock figures to be a better vehicle for rookie sim racers to learn the oval racing basics, it is equally clear that veteran sim racers love the Legends series – likely because racing in the car and series on short tracks is such a challenge.  Thus it is well-suited to the advanced rookie level, one that will feature additional challenges next season.
"With the Ford Legends as the advanced rookie car, now we can also expand the track schedule and even throw in a road course," says Steve Myers, Executive Vice President and Executive Producer of iRacing.com.  "We expect this to be a win-win situation for rookies and advanced rookies, Street Stocks and Legends."
Gardner emphasizes that a large and passionate segment simply loves racing on short ovals, and all that will still be available as a mainstay on iRacing.
"We are not taking away any series, just flip-flopping two of them on the progression ladder," he said.  "There still will be plenty of bumping and grinding on short ovals with the Legends and Late Model cars, and we can even add another series on short tracks with the Street Stock at a higher level if we see the demand.    We just added a new K&N Series as well this season, and we have a lot of different options for oval and NASCAR racing from NASCAR Sprint Cup cars and all the way down the ladder.
"The service is always evolving and there will be plenty more to look forward to down the road for both oval and road racers.  For example, speaking of free content, when we release the Cadillac CTS-V it will be included in the base package as well."
With the addition of USA International Speedway, the iRacing base package included with any membership will now have 10 free tracks and six free cars.
Cars:
Legends '34 Coupe
Pontiac Solstice
SpecRacer Ford
JR Motorsport Street Stock
Mazda MX-5 Cup and Roadster
Laser-Scanned Tracks:
Charlotte Motor Speedway
Mazda Raceway Laguna Seca
South Boston Speedway
Thompson International Speedway
Okayama International Circuit
Oxford Plains Speedway
Summit Point Raceway
Lanier National Speedway
Lime Rock Park
USA International Speedway
---
You may also like...
---