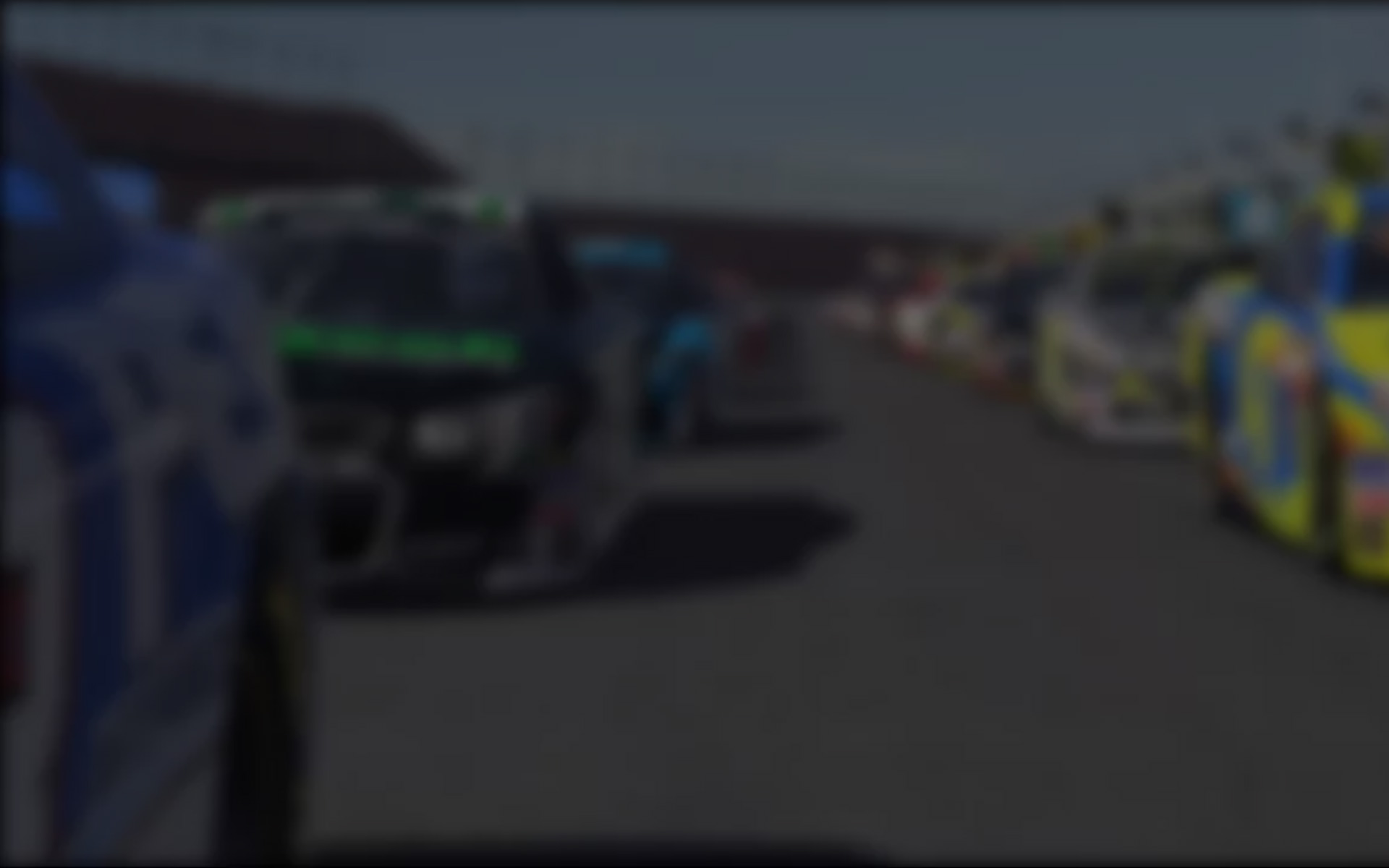 September 28th, 2017 by Glenn McGee
2017 Race Report: The Mazda iRacing 'Virtual-2-Reality' Driver™, Glenn McGee
Mazda Raceway Laguna Seca, Global Mazda MX-5 Cup, Rounds 11 & 12
Hard to believe it's been a year since going from 'Sim-to-Real'; from the digital-based, iRacing
Mazda MX-5 Cup Championship; to the 'real-world', Battery Tender Global Mazda MX-5 Cup, presented by
BFGoodrich Tires; and thanks to iRacing and my partner's support, I continue my Pro-Racing career
competing in the Mazda Global Challenge (Oct. 12-15) for a $110,000 prize purse [$75,000 to the winner] against some of the best up-n-coming drivers in the world!
To prepare for the International event and get my feet wet, I returned to Mazda Raceway Laguna
Seca, during the final rounds of the 2017 Global Mazda MX-5 Cup. Seeing Monterey again, and that huge
Mazda logo in the center of the track, brought back incredible memories of finally achieving my dreams of
becoming a professional racecar driver. This was the track I won so many crucial races on iRacing to get
here, it was the spot that I had my first ever real-life race start, where this iRacer bested a 2-times 24
Hours of Le Mans winner, as well as, a FIA GT1 World Champion, and now I'm back to put my virtually
developed talents against some of the top MX-5 Cup Drivers from the U.S, Europe, Japan , & six or more
former MX-5 Cup Champions, in one of the most competitive sports car series in the world. Its going to be
nuts!
Coming into this past weekend, I knew I was at a disadvantage going up against champions &
series regulars who can afford to regularly race and test all year long, where as my seat time only happens
during sporadic, high-pressure race weekends, but I was certainly used to the situation. My strength in the
simulator, and real-life, has been my adaptability and "out-of-the-box" pace, (which helped me win the
Mazda Road to 24 Shootout) and I would be relying on this for some confidence in the season finale
event. On top of this, I had the added pressure of entertaining the CEO of our new 'Virtual-2-Reality'
Partner, www.RIDEPLAY.tv (Providing in-car entertainment & advertising in the backseat of Uber &
Lyft rides). Laguna is incredibly accurate on iRacing though, and did my normal pre-race ritual and most
cost-effective training I could on the simulator with my other team-mates.
It was cool, because I had a new Sick Sideways driver, Zach Month that the team was paying me to also
train on iRacing in preparation for his professional debut, and the simulator made it so easy for me to "pretrain"
him for what to expect, look for, and to get him 90% of the way there so we could make the most of
the little track time that we have at Pro events. It really sped up our process and was a huge help to
getting him up to pace fast in a difficult series. Very cool to see!
It was great to be sleeping at Laguna in the transport rig with my car, watching the "Oblivion"
movie at night, as usual, lol. The weekend got of to a bumpy start for me, missing Official Practice, and
important track time, with an ECU issue and the car in "limp-mode" (later learning that I needed to change
my start procedure to help avoid this). OK, lesson learned.
On to Qualy. Fortunately Sick Sideways Racing won this race last year, in part to some really well
developed set-ups, so my car was very capable and I felt comfortable to push right away. The new
"sticker" tires are erratic, like ice-skates right out of the pits, so I was focused on sliding the car a bit more
and bringing them up to temp on my out lap. The car was fantastic, and from lap 3 on, data showed we
were on pace for pole or outside pole!
"Dammit!", I found myself hitting traffic too quickly through the corkscrew or turn-9 and destroying my
hotlaps, 3 laps in a row. With a few minutes left, I managed to start one more quick lap, hitting my marks
and managed to only lose 3/10ths while making a pass on traffic through turn-9. It was a shame to leave
time on the track, but I could be reasonably happy with a final round 5th place grid spot @ 1:40.673; to
Robby Foley's 1:40.278 pole; and newly crowned MX-5 Cup Champion, Patrick Gallagher's 1:40.541. I
made a mental note of the mistakes I made and the time I wasted in traffic to take with me to the Mazda
Global Challenge in October.
Race1: Excited for my first start when the green flag flew, a slow get-away lost me 2 spots on the
run down to turn-1, but I managed to fight to get a position back through the corner. In the first few laps
everyone is trying to gain advantageous track positions, and we are all trying to attack while protecting our
place. After about 2 laps I tried to settle into my race, but one of my weakness as a virtual driver was
quickly exposed; shifting! Making shift mistakes from 2nd to 3rd (and, at times, from 3rd to 4th). Apparently
the once easy to shift clutch, was replaced with a racing clutch and the smaller bit points took me awhile to
adjust to. This was an issue that plagued my race early on, and punished me with a position loss down
the main straightaway for each sin. 6 frustrating shift mistakes during the race, put me back to 10th, but I
was being more and more deliberate with my shifts and starting to adjust my habits. I didn't feel so bad as,
as my team-mate, 2016 Champion, Nathaniel Sparks (who was right behind me) and other drivers were
making the same mistake from time to time. From there, the car felt great, I was among the quickest on
track and Sparky and I were working well to get back up the field. Being the racing genius that I am, I
made a call to up my pressures for this race (something I've never done for the race). I noticed in past
races it was hard for me to fight during starts and restarts, and higher pressures certainly would help;
however, with no yellow flags for awhile, I noticed my tires feeling "greasy" and I was catching understeer
through long corners and snap oversteer on exit!, my car was much slower! Just like in iRacing, this car
can get big oversteering moments from apex to exit, if the set-up or tires are off. I started to adjust my
driving style to cool the tires a bit and was able to start posting reasonable times & barely fight to hold on
to my position, but I wasn't able to con't moving forward anymore. With 2 laps to go, I gave up 7th position
to my team-mate, Sparky to help him retain his 2nd place in the championship. A good start in a difficult
and deeply talented series, but being a perfectionist, I was thinking of every little mistake I made, & wanted
to correct.
Race2: I slept on Race1 a bit, and analyzed my shifting mistakes, data, and set-up with the crew
to make changes, largely going back to my qualy set-up and hammering it in my brain to be more
deliberate and slow with my upshifts for Race2. Starting 5th lined up on the inside for turn-1, I got a decent
rolling start with some help from Pirelli World Challenge Champion, Robert Stout giving me a bump off the
line. To go three-wide with a Team CMS car and Drake Kemper. I came out of the corner a little better
than both and was just able to sneak back into 5th place going into turn-3 with Drake fighting really
brilliantly to hold onto 6th from the guys behind before losing the spot to the team CMS machine. Perfect, I
settled in quickly to follow the leaders and look to instigate some mistakes.
About 4 laps in my tires were starting to come in, but I was under heavy attack by 6th place,
showing his nose where he could. Going through Turn-9 he held on right behind me, and I made the
mistake of opening up my line to take turn-10 optimally, hoping 6th would follow suit so we could keep tight
with the leaders, when he dive-bombed me with a nice move, and I took a more evasive line, partially into
the dirt to avoid contact. My team-mate, Drake also took advantage while I was dirt tracking it, to get by
going into the final turn.
Ok, well that sucked. 7th place, we are fast enough to run down the leaders, we can do this. 2016
Champion, Sparky also made a move into turn5 to slot in behind us, making it a Sick Sideways 6,7,8. I
was hoping to work with Drake to make some passes for the lead. Drake is one of the most aggressive &
best wheel-to-wheel racers in the series, so I knew we could start picking off guys; however, after a couple
of laps I realized he had some issue and was slowly loosing the lead group. This is always frustrating with
a team-mate, because you want them to do well, and at the same time you can't race them as hard either
so its a bit harder to pass, but I knew we would all do a better if Sparky or I was leading the pack.
Unfortunately, Drake was eager to defend his spot hard from anyone, which left Sparky and I
consistently being bogged in corners, attacked, and trading spots with guys behind us, while the leaders
increased their gap. I gave him quite a few laps to see if his issue sorted out, but decided I had to start
attacking to save our collective race, but it wasn't quite possible to get around him.
Eventually both Sparky and I were passed going into the Corkscrew, leaving a rival car inbetween
us, so I figured I would work with him to get us both around my team-mate, finally getting the move done
with few laps to go.
With 2 laps to go I had a moment that less heavy foot could've avoided. I made a move for the
next spot in the final turns, but got pushed wide and went through the gravel, flat footed, trying to at least
retain my spot. All four wheels off (1x) I felt comfortable keeping my foot down, but hit a unforseen bump
which kicked the rear of the car in the air, towards the outside wall!!(2x) Great, I won't be able to come
back from this wreak, I thought. Thankfully, I barely managed to rotate the car the other direction and
straighen out a bit, just kissing the wall with the right-rear, breaking the suspension (damn, 4x!) and rolling
slowly, "crab walking" with a lot of noise down the front straight. I pulled it in behind the pitwall to allow the
others to keep racing. Despite this, I was immediately happy that the damage was minor. (my sponsors
pay for my racing, but I am responsible for damage).
All-in-all a good information collecting weekend and confidence booster that I at least have the
pace to win. This is a tough track for my situation though. My financial reality (having full rides, but being
responsible for up to $40,000 in damage on the car) compared to the other drivers makes it difficult to truly
fight as hard as I want, and I learned last year that we are 3-wide and fighting so much more in our series
than others (avg. over 200 passes per hour on track!) means the likely hood of accidents goes up. Race
pace is usually a strength of mine, so I adapted my racecraft to "get runs" and make passes only in "high
percentage" areas, which works great on most tracks, but Mazda Raceway has no long runs really. You
HAVE to be aggressive to make up spots here and every pass is high-risk, hard under the brakes and
barely getting it done.
The Global Mazda Challenge, October 12-15th, I'm excited to put the sum of my sim-racing career
and the training I have accrued learning and fighting against some of the best racing minds in the world on
iRacing's platform up against some of the best up-n-coming racers in the world. A "champions race" for
$75,000, this will certainly be my toughest race in-real-life, but I've been here before and it can't match the
pressure and challenge of going up against, Kronke, Greger Huttu, and the other famous Aliens that
helped shape my racing mind. We have the speed and ability and will be showing the best, what us simracers
can do, I can't wait for the challenge!! thanks for the support guys!!
About RIDEPLAY tv
RIDEPLAY tv provides in car entertainment and rideshare advertising services that
provides a better experience for riders, while promoting our partners brands. Though
Uber advertising and Lyft advertising is relatively new, RIDEPLAY tv is among the
leading platforms paying rideshare drivers and providing advertising in Uber & Lyft.
More information on RIDEPLAYtv can be found at www.RIDEPLAY.tv. Information on the
Global Mazda MX-5 Cup can be found at www.mazdamotorsports.com.
Visit www.iRacing.com for more news on Glenn McGee and to experience what its like
to drive a virtual MX-5 Cup car.
---
You may also like...
---