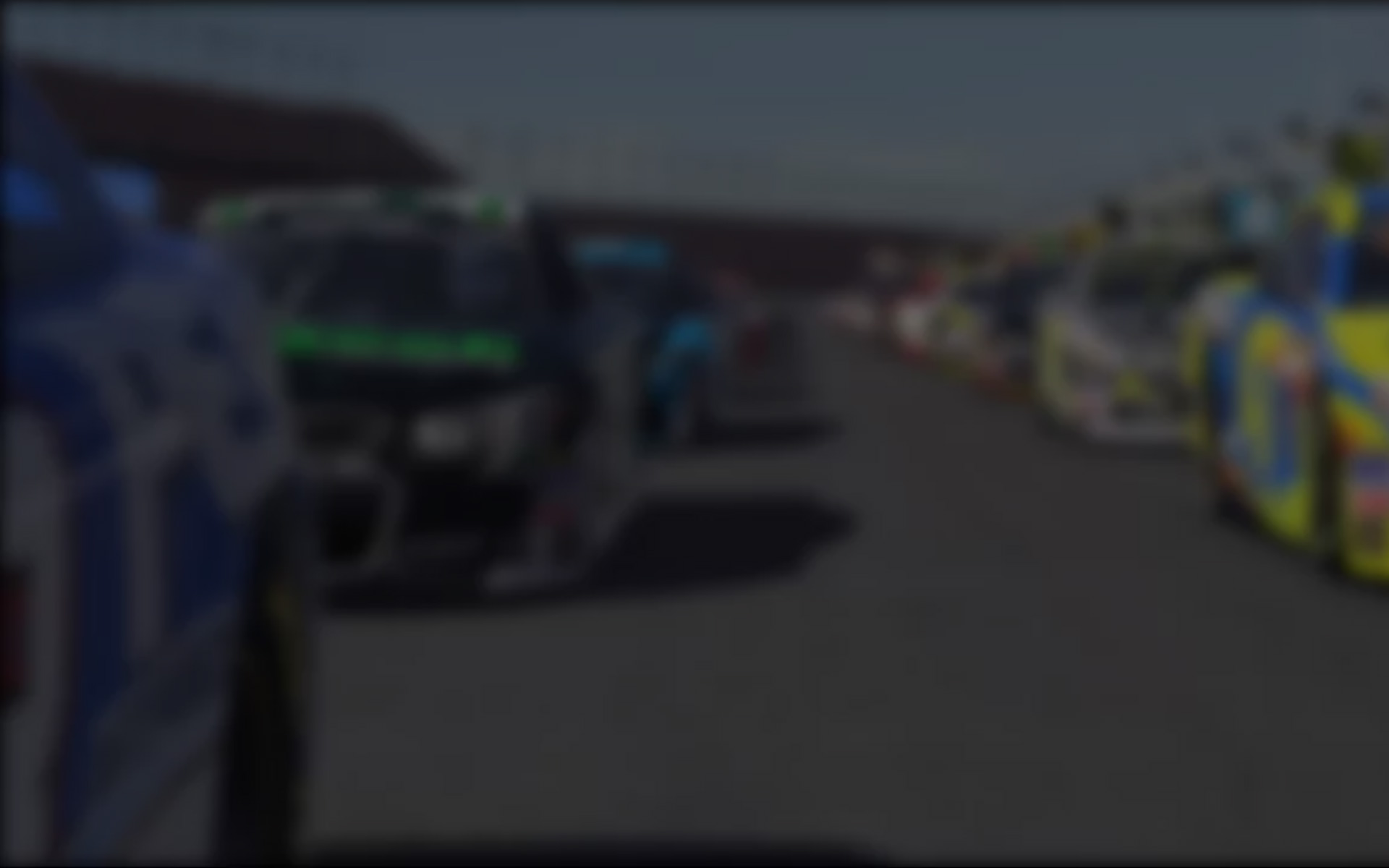 June 6th, 2016 by Jake Sparey, images Hugo Luis, traduction Anthony Drevet
Round Eight of the iRacing World Championship Grand Prix Series took the series to North America, specifically Montreal's Circuit Gilles Villeneuve where high speeds and tricky corners were the order of the day. After what had been a sensational race last time out, all eyes were on the battle between Greger Huttu and Martin Krönke with the latter coming-off the back of a memorable victory.
Qualifying threw up a couple of shocks up and down the field but VRS Coanda continued to be the team to beat. Mitchell DeJong placed his car fastest on a 1.13.758, a full tenth and a half quicker than Mr. Five Time (champion), Greger Huttu in second. Martin Krönke has (by his standards) a sloppy lap as, on a couple of occasions, his McLaren MP4-30 stepped out on him.  However, even a sloppy lap for Krönke was good enough for third. Orion Race Team surprised a lot of people with the experienced Marin Colak plonking his car fourth with teammate Ilkka Haapala qualifying sixth. They were split by Radicals Online driver Kabuki Oomishima, who was looking to exact revenge on his 2014 performance when he crashed out in the dying laps. Other names of importance included Olli Pahkala who could only muster eighth place and ineX Racing's Joni Törmälä, mired on row seven.
The start of this race began as hotly contested as ever with DeJong getting a slow getaway, allowing both Huttu and Krönke past. Behind that was the inevitable bottleneck as cars piled four wide at one stage through turns one and two. Orion's Riley Preston was unceremoniously shoved down the order and out with damage, being forced onto two wheels, with secondary contact involving the car of Martti Pietilä which sent the Finn sideways, but allowed him to continue. Further on into lap one and more drama ensued as Team Redline's Olli Pahkala collided with Oomishima down at the hairpin, sending both of them down the field, but not to be overshadowed by DeJong, who spectacularly suffered technical issues and retired down the back straightaway.
By this time, Huttu and Krönke had managed to break away from Marin Colak who had the flying Scotsman behind in the form of Graham Carroll. Carroll, who had started eleventh, had made seven positions in the opening lap to sit behind the Orion McLaren. However at the end of lap five, it was clear Krönke was tired of waiting and soared past Huttu and off into the sunset, breaking the one second DRS barrier with the fastest lap of the race at that time. It was clear Huttu was struggling in the low speed corners, running wider at every opportunity, and losing considerable time in the process.
Alex Simpson, team boss for Apex Racing UK, was having a great race of his own, running for a time in seventh place.  However, a lack of pace soon caught up to him as drivers started making moves left and right, bundling him back down the order. Also around the opening first stint, Carroll had caught onto the back of Colak only to find himself unable to get past on the back straight, allowing Ilkka Haapala to close the gap down.
The pit stop window opened with Pahkala making an early stop on lap twenty-six, looking open to risking the two stop strategy, and trying to force a move from others down the field. Meanwhile, after the pit stops of his teammates, Peter Berryman and Simpson, Carroll entered pit lane on lap thirty-one, looking to make use of the undercut as best as possible. This proved to be the right call as a lap later, Colak dived for pit lane, being overtaken in the stops by the Scotsman. Carroll wasn't clear by any stretch though as he tried to navigate his way past Davy Decorps, another Orion driver who was yet to make his stop. Decorps drove uber defensively for the one lap that Carroll was behind, closing the gaps at any given opportunity and at one stage, forcing Carroll to the grass in order to try to bring Colak and Haapala into the equation. Haapala would emerge side-by-side with Colak, being joined behind by the ever quickening Törmälä who had quietly locked onto the scrap for third. Krönke and Huttu would be some of the last drivers down pit road and came and went without a hitch; Krönke away by ten seconds at the time of pit entry.
The second half of the race was all about consolidation for many drivers throughout the field. Passes were few and far between although Colak and Haapala traded places a couple of times. Carroll by that stage had pulled a gap. However, Törmälä would be the biggest factor in the final laps, as he ruthlessly scythed his way past Illka Haapala down the front straight after Colak had made the move just the corners earlier, and then past Colak himself in a very similar vein.
Further down the field, Pietilä's struggles continued. After matching race pace to catch the back of the top ten, he got too aggressive and spun 'round on the exit of turn four, losing three places in the process. He would recover two of them back before making a pig's ear of an overtake on Simpson at the final chicane, losing all momentum and the two places again.
The final laps were all about Törmälä though, who, after climbing ten places during the race, was firmly set on Carroll's rear wing, closing at the rate of a second a lap. It would be all in vain however as lapped traffic proved to be the deciding factor, with Carroll able to straddle the gaggle of six or seven cars more effectively than the Finnish driver.
In the end, Martin Krönke galloped home with a comfy win of twenty seconds over the man behind in the form of Greger Huttu, showing truly what class he had, and collecting his fourth win of the season (a new personal record.) Carroll would finish third ahead of Törmälä with Colak running out of fuel on the line, allowing teammate Haapala to overtake in the dying moments. Rocco Barone would finish seventh for VRS Coanda Simsport with Kabuki Oomishima recovering to finish eighth. Olli Pahkala's early strategy would not pay off as he converted to a one stop strategy, losing time and places to finish ninth. Yuma Saito rounded-out the top ten on what was a fantastic showing of driver skill.
Krönke (288) extends his lead at the top to thirteen points over Huttu, (275) Firmly making this a two horse championship once again. Pahkala retains third, (241) with DeJong (206) ruing technical difficulties as he slowly loses touch with the leaders in fourth.
The ninth round of the iRacing World Championship Grand Prix Series heads into unfamiliar territory in two weeks time as the sim racers get acquainted with the newly-implemented Autodromo Enzo e Dino Ferrari, more commonly known as Imola. The tight and narrow track will present a different range of challenges that will all be about which teams and drivers can adapt the quickest.
Martin Krönke has proven he can take the fight to "Mr. Five Time."  However, it remains to be seen whether Huttu can bounce back from such a decisive defeat.
Deuxième succès consécutif pour Krönke en iRacing World Championship GP !
traduction Anthony DREVET
La huitième manche de l'iRacing World Championship Grand Prix Series avait lieu en Amérique du Nord, sur le circuit Gilles Villeneuve de Montréal. Un tracé technique, mêlant courbes rapides et virages serrés qui promettait du spectacle. Et justement, du spectacle, Greger Huttu et Martin Krönke en ont offert lors de la manche précédente. Ce dernier s'imposait de justesse et décrochait ainsi sa troisième victoire de la saison.
A Montréal, c'est l'équipe VRS Coanda qui se distinguait à l'issue de la séance qualificative avec le meilleur chrono pour Mitchell DeJong en 1.13.758, soit un dixième et demi de mieux que le quintuple champion, Greger Huttu, deuxième. Sur la seconde McLaren MP4-30 du VRS Coanda, Martin Krönke se montrait déçu après un tour 'brouillon', selon ses dires. Le dernier vainqueur en date ne signait 'que' le troisième chrono de la séance alors que l'équipe Orion Race Team surprenait beaucoup de monde avec la quatrième place de l'expérimenté Marin Colak et la sixième de son équipier Ilkka Haapala. Le duo était séparé par Kabuki Oomishima, cinquième et en quête de revanche sur un tracé qui l'avait vu signer, en 2014,  une belle performance qui se terminait par un accident. Les déçus de ces qualifications se nommaient Olli Pahkala, huitième, et Joni Törmälä qui ne s'élançait que de la septième ligne.
Le début de l'épreuve était une fois encore extrêmement disputé. Le poleman, DeJong manquait son envol et permettait à Huttu et Krönke de s'emparer des deux premières positions. Derrière, les pilotes tentaient tant bien que mal de négocier les virages 1 et 2. A quatre de front, il était certain que tout le monde ne passerait pas… Riley Preston était la première victime de cet entonnoir puisqu'il s'accrochait avec Martti Pietilä. Ce dernier pouvait rejoindre la course après être parti en travers alors Preston voyait sa course se terminer ici.
Avant même la fin du premier tour, les ennuis continuaient. Olli Pahkala et le pilote Radicals Online, Oomishima, se percutaient à l'épingle du Casino alors que Mitchell DeJong, le poleman, était frappé par des soucis techniques et contraint à l'abandon dans la ligne droite arrière!
Pendant ce temps, Huttu et Krönke prenaient le large devant Marin Colak et l'Ecossais volant, Graham Carroll. Parti onzième, ce dernier gagnait sept places dans le premier tour et se retrouvait rapidement sur les talons du pilote Orion Race Team. A l'issue du cinquième passage, la bataille en tête prenait une nouvelle tournure avec l'attaque de Krönke sur Huttu. Le pilote VRS Coanda signait alors le meilleur temps en course et prenait immédiatement plus d'une seconde d'avance pour se mettre à l'abri d'une éventuelle utilisation du DRS de son adversaire. Huttu semblait en grosse difficulté dans les virages lents. Il élargissait ses trajectoires de tours en tours et perdait un temps précieux.
Alex Simpson, pilote et directeur de l'équipe Apex Racing UK, connaissait un bon début de course. Le Britannique se hissait jusqu'au septième rang avant de baisser son rythme et de perdre de nombreuses positions. Très en verve dans son premier relais, Carroll ne parvenait pas à dépasser Colak et voyait ainsi revenir le second pilote Orion Race Team, Ilkka Haapala, dans son sillage.
Le coup d'envoi de la valse des ravitaillements était donné par Olli Pahkala. Le pilote du Team Redline s'engouffrait dans la voie des stands au vingt-sixième tour afin de tenter une stratégie à deux arrêts et de forcer certains de ses adversaires à en faire de même. Toujours en lutte pour la troisième position, Graham Carroll s'arrêtait lui au trente-et-unième tour, peu de temps après ses équipiers Berryman et Simpson, pour profiter d'un tour clair avec des pneus neufs.
Une stratégie qui fonctionnait idéalement : lorsque Colak s'engouffrait dans les stands un tour plus tard, celui-ci se voyait déborder par l'Ecossais. Débarrassé de Colak, Carroll n'était pas pour autant complètement tranquille sur la piste puisqu'il buttait sur Davy Decorps, un autre pilote Orion Race Team, qui n'avait pas encore effectué son pit-stop. Avec une conduite ultra-défensive durant un tour complet, Carroll étant même contraint de passer dans l'herbe, le Français Decorps espérait faire revenir ses équipiers Colak et Haapala dans le sillage de Carroll.
Si Haapala et Colak recollaient et se retrouvaient en bataille côte-à-côte, les deux hommes étaient suivis par le très rapide Törmälä. Revenu de la septième ligne sur la grille, le pilote ineX Racing se retrouvait en bagarre pour la troisième place ! Devant, Krönke et Huttu choisissaient de s'arrêter dans les derniers afin d'éviter tout problème. Lorsqu'il entrait aux stands, le leader Krönke possédait une avance de plus de dix secondes.
Durant la seconde moitié de course les pilotes avaient pour but de conserver leur position. Les dépassements se faisait peu nombreux, sauf pour les deux équipiers Colak et Haapala qui échangeaient plusieurs fois leurs places. Troisième, Graham Carroll avait réussi à creuser l'écart sur les pilotes Orion Race Team alors que ces derniers étaient menacés par Törmälä. Le Finlandais parvenait à se défaire d'Illka Haapala dans la ligne droite des stands après que Colak ait lui aussi réussi son dépassement quelques virages plus tôt. Et Törmälä ne s'arrêtait pas là. Il effaçait Colak quelques instants plus tard.
Après son contact avec Riley Preston en début de course, Martti Pietilä connaissait une fin de course compliquée. Alors qu'il était parvenu à revenir aux alentours du top-10, celui-ci était trop agressif et partait à la faute à la sortie du virage 4, perdant trois places dans la manœuvre. Il parvenait à regagner deux positions avant de rater son dépassement sur Simpson à l'abord de la dernière chicane et de finalement perdre de la vitesse ainsi que les deux positions qu'il avait reconquises…
Les derniers tours étaient animés par l'attaque de Joni Törmälä. Parti quatorzième, le Finlandais tournait une seconde plus vite au tour que Carroll et revenait rapidement dans l'aileron arrière de l'Ecossais. C'était malheureusement peine perdue puisque le trafic allait jouer un rôle crucial. Carroll était capable de se défaire de six ou sept voitures plus efficacement que son adversaire et prenait un avantage décisif.
Avec une avance confortable de vingt secondes, Martin Krönke s'imposait une nouvelle fois devant Greger Huttu, et montrait ainsi qu'il était l'homme à battre en ce moment. Le pilote VRS Coanda décrochait sa quatrième victoire de la saison, un record pour lui. Carroll se classait troisième juste devant Törmälä et Haapala. Ce dernier parvenait à se défaire de son équipier Colak, en proie à une panne d'essence dans les ultimes instants de course.
Rocco Barone terminait septième devant Kabuki Oomishima, revenu dans le top-10 après son contact du premier tour. Le pari d'Olli Pahkala s'avérait inefficace puisque le Finlandais optait finalement pour une stratégie à un seul arrêt, perdant du temps et des positions sur la piste. Yuma Saito complétait le top-10 après avoir livré une performance remarquable.
Grâce à cette nouvelle victoire, Krönke possède désormais 13 points d'avance sur Huttu, 288 contre 275. Le titre 2016 devrait donc se décider entre ces deux hommes. Pahkala conserve sa troisième place avec 241 pts alors que DeJong perd du terrain sur les leaders après ses soucis techniques.
Les concurrents de l'iRacing World Championship Grand Prix Series se dirigent désormais vers un territoire inconnu pour la neuvième épreuve de l'année puisque les sim racers devront se familiariser avec le tracé Italien d'Imola, nouveau venu dans iRacing. Etroit et technique, l'Autodromo Enzo e Dino Ferrari, va représenter un nouveau défi pour les équipes et les pilotes. Ceux qui sauront s'adapter le plus rapidement à cette piste en sortiront vainqueurs.
Martin Krönke a déjà montré qu'il pouvait tenir tête au quintuple champion de la discipline, Greger Huttu, mais le Finlandais aura certainement à cœur de rebondir après ses deux défaites consécutives. Réponse dans deux semaines sur iRacingLive.
---
You may also like...
---