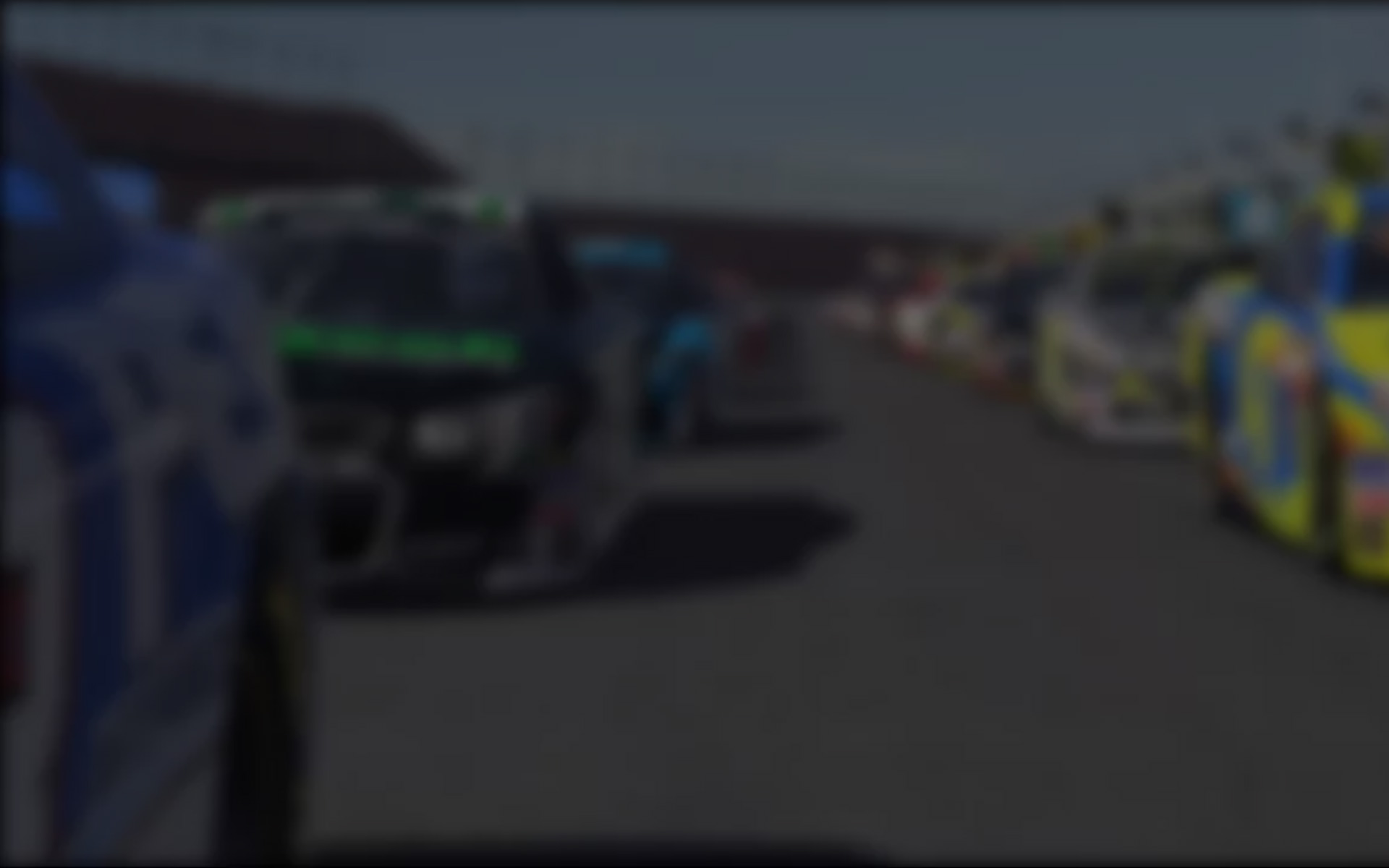 2019 iRacing World of Outlaws World Champions Alex Bergeron and Blake Matjoulis made their racing dreams a reality on Wednesday, as both drivers took to The Dirt Track at Charlotte as part of their prizes for winning this year's NOS Energy Drink Sprint Car and Morton Buildings Late Model World Championships. Professional racing superstars Christopher Bell and Clint Bowyer were also on hand to offer advice as Bergeron and Matjoulis got behind the wheel of a sprint car and Bowyer's iRacing Dirt Late Model, respectively, to kick off Can-Am World Finals weekend.
"It was an awesome day and I will remember it for the rest of my life," said Bergeron. "The Dirt Track at Charlotte is unique on its own, but from the sim to real life, every inch is the same—from the fence to the infield it's 150% accurate. The car was great and I felt absolutely incredible in the seat. The first two laps I got used to the big track, but after that I was already comfortable and flat out around the circuit. When you get on a bigger track, the top wing really gets into play and you can feel it."
"Arriving at The Dirt Track at Charlotte for the first time was just incredible," added Matjoulis. "Pulling up into Turn 3 looked just like iRacing and pulling up to the Clint Bowyer Racing Dirt Late Model made the sight even more vivid. Seeing about 10 news vans and about 25 reporters with big cameras was very nerve wracking, especially knowing I've never even set foot inside a late model. Nerves increased as the time got closer, but I was pumped as well."
Both drivers got plenty of seat time in their respective prize drives and turned quick laps despite their different racing backgrounds. Bergeron's combination of real-world and iRacing experience ensured that he got comfortable quickly, while Matjoulis used his sim racing skills to adapt to his first time in a real-world car. Both iRacing World Champions leaned on the advice and talents of Bell and Bowyer throughout the day, as the stock car and dirt racing stars offered their expertise throughout the day.
"Clint showed me how to work the transmission and I caught on quickly," explained Matjoulis. "I took about one corner to feel the car, then I gassed it up and never looked back. Took me a good five laps to be steady and balanced but after that I was rippin it around, for sure. I learned every time I went out and adapted to the car. It was the best experience I've ever had, by far—I was just pleased with how well I did and how quickly I was able to adapt to the race car."
"It was a dream come true for me to meet Christopher Bell in person," added Bergeron. "I had the chance to learn from him throughout the day. He gave me a lot of pointers for the big track, and we had a good time."
Following the test day, both drivers were also present at the season-ending World of Outlaws banquet, where they were honored as series champions and presented with their respective championship trophies.
"I had an amazing night," Bergeron said. "With iRacing and World of Outlaws I was able to do a speech on the stage to tell about our season overall and how important it is for us to be in the championship. Our performance this season was a lot about teamwork, with Jason Nygard my teammate and my other half Rebeka. I really want to thank iRacing and WoO for giving me the opportunity to be on the stage. The trophy is huge and I really don't know where I will put it at my house. To be in front of all the WoO guys was something absolutely incredible."
"The banquet was an honor to be at, especially being able to go on stage right before Brandon Sheppard," said Matjoulis. "Being called on stage with cameras and live DirtVision coverage was extremely nerve wracking as well, but in general it was an experience or a lifetime. I hope to be there again someday, it was a great hosted event and I was extremely glad to be a part of that."
For more information on iRacing and for special offers, visit www.iracing.com.
---
You may also like...
---