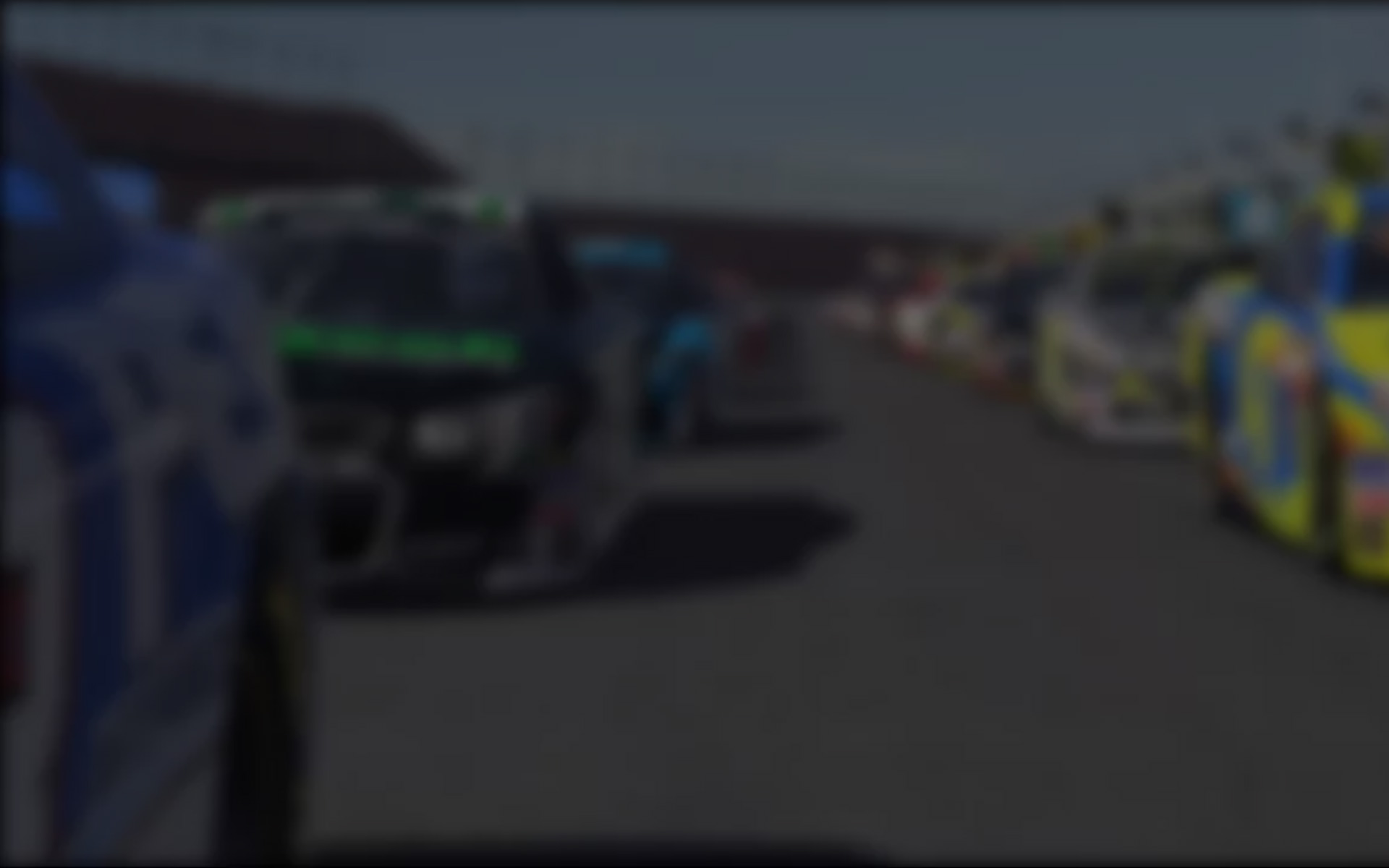 James Edens led a fleet of three Swindell Speedlab Esports drivers in the top 10 as the iRacing World of Outlaws NOS Energy Sprint Car World Championship staged its second of 10 races this season at Knoxville Raceway on Monday. Like Alex A Bergeron last week in Volusia, Edens qualified first, won his heat, and led all 30 laps of the main event to score his first victory since last season, crossing the line 1.078 seconds ahead of Bergeron and 1.668 ahead of David Heileman in third.
"It was really good," Edens said of his dominant performance. "We put in a bunch of extra work this week, built a whole new setup, and Kevin (Swindell, team owner) helped out a lot this week. We found some things that made the car very good for me, and it was something I liked. So the little bit of extra effort paid off!"
As with last Monday's season opener, the heat races proved to dramatically shape the foundation of the action from the Sprint Car Capital of the World. Heat incidents proved to be the deciding factor on the night for a number of drivers, as Robert Kerstetter, Ryan Mayr, and Rusty Kruger all suffered misfortune in their respective heats and were unable to make it out of the B main. Rickey Sanders recovered from hitting the wall in Heat 3 to advance through his B main, but Logan Clampitt's fourth place qualifying run quickly faded as he barely missed a transfer spot in his heat and hit the wall in the second B main. Edens, Bergeron, Nelson Webster, and Cole Cabre were the four heat winners.
Knoxville proved to favor drivers on the low line for much of the main event, with a narrow high groove providing drivers with mixed results. While Bergeron was able to use the high side to get past Nick Cooper for second, the bumpy ride kept him from mounting a late charge on Edens for the win.
"Tonight was a bit tougher—it wasn't as good as the first race, obviously, but I can't be sad about second place," said Bergeron. "I tried to run up top, and if I had more consistency, we probably would have gotten by (Edens), but the car was a little bit more unstable up there. We tried to run low, and I couldn't see catching him there. But it was a good race for sure—we won our heat race and qualified third, so that's a good night for us."
However, Heileman shot through the field from the high side in the final stages of the race, working his way into the top five before stealing third place from Cooper in a last-lap photo finish. The result marked the first podium for the new KKR Sim Team with Wicked Cushion.
"I wasn't about to finish fourth again, and I wasn't about to lose a photo finish again, after I did in our pretty intense heat race," Heileman explained. "I'm just glad I got my nose in front of (Nick). Early on, the line was the bottom, but I thought 'this bottom's gotta go away at some point.' I wasn't going to be able to pass anybody down there, so I went to the high side.
"Special thanks to my teammate Britton Roxberry, who was running the top from the start. He told me where to run it, because I was sliding up into the cushion, but once I was able to build confidence on entry it was about picking them off one at a time and hoping it'd stay green."
Defending series champion Tim Ryan once again fell victim to an incident in his heat race, forcing him to advance to the final through the B main; the Australian made the most of his opportunity by climbing from the 17th starting position to fifth. Likewise, Heileman's KKR teammate Roxberry started last in the main event and made his way up to sixth by the time the checkered flag fell.
The iRacing World of Outlaws NOS Energy Sprint Car World Championship continues each Monday through May 27, with races kicking off at 8:45PM ET and streaming live on YouTube, Twitch, and Facebook. Next Monday will see the series visit Limaland Motorsports Park for the first quarter-mile event of the season, while Knovxille returns to host the season finale at the end of the championship.
---
You may also like...
---