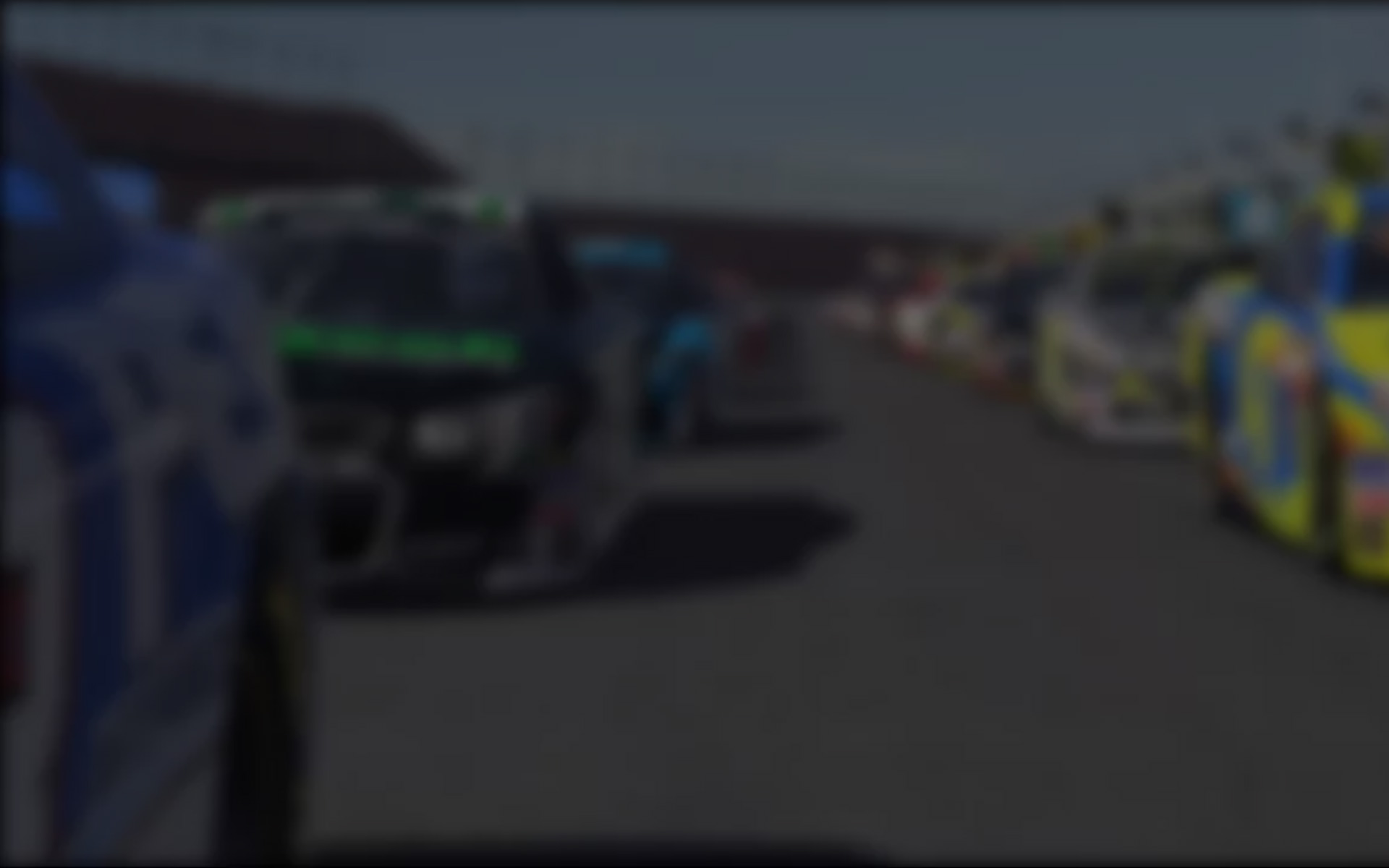 If you've been following along with iRacing's sports car world championships in 2019, there's likely one name that you've been hearing a lot more than any other: Josh Rogers. The Australian made the move to Coanda Simsport for the 2019 season in both the Porsche Esports Supercup and VRS GT iRacing World Championship, and proceeded to sweep both titles, posting a perfect six for six in the endurance races and leading the Porsche points for almost the entire season.
Between rounds of the Gfinity Supercars Eseries, which he also currently leads for Walkinshaw Andretti United, Rogers took time to speak about his new team, jumping between different cars all year long, and having the target on his back for 2020:
First things first: congratulations on a fantastic season so far! How does it feel to have a special place in iRacing history with two separate championships in the same year?
Honestly it's such a great feeling and it still hasn't quite sunk in to be honest. And to be the first one to do it makes it all the more surreal.
The inaugural Porsche Esports Supercup season represented a big step forward for both iRacing and Porsche's involvement in eSports, and you were the class of the field with three wins and numerous poles. What was it like to adapt to a totally new championship with a new car, and especially the inverted grids for the sprint races?
The championship aspect was a difficult one to adapt to, boasting a completely different format and racing style to past WCS seasons certainly threw a spanner in the works. The car on the other hand was one I drove quite a lot when it was released to the iRacing service and suited my driving style more so than the high downforce F1 cars of past years. From that side of things I felt more confident than ever going into a World Championship season. With that being said though the pressure was greater than it's ever been due to what was on the line making it evermore important to be mentally fit coming into these races.
You shared your ride in the VRS GT iRacing World Championship with new teammates Martin Kronke and Ricardo Castro Ledo, and you ended up sweeping the entire season. How much more difficult is that to do in an endurance championship, and what does it mean to have a perfect record on the books in 2019?
Honestly in VRSGT this season the races in some ways were easier and in others much more difficult. Because the endurance races utilize a regular format and only have a single class means you can control the race much easier (as long as qualifying goes to plan of course) than in the Porsche Esports Supercup for example where you've got so much more going on. Although it is more challenging due to the longer races and keeping focus for that period of time can be tough, especially in the 6 hour races that finish at 6am in Australia. But honestly it's amazing to have been able to complete that feat of a perfect season but it couldn't have done it without the exceptional efforts of my teammates not only in the #81 car but across the board.
What was it like jumping between the Porsche 911 GT3 Cup and BMW M8 GTE in your two title quests? How do the two cars drive differently from one another, and how much of an adjustment was it to go from one car to the next—especially on tracks that were on both calendars?
Regarding GT cars the Porsche 911 GT3 Cup and BMW M8 couldn't be more different from one another. When comparing the cup car with it's minimal downforce, massive rear tyres, and a rear mounted engine to the M8's large body style, front mounted engine, driving aids such as traction control, and significant downforce in comparison to the former it shows how different these cars are to one another. The cup car is one you can certainly throw around the race track more so than the BMW, it likes to slide around and keeping the rear end planted on corner entry can be a challenge in itself. The BMW on the other hand is almost always gripped up and due to its engine position is incredibly stable under brakes and on corner entry.
The adjustment going from one car to another is obviously quite large but once you understand the different characteristics, adapting thereafter becomes easier to do once you do it a few times. Thankfully the races were never on the same weekends because whenever you went to tracks that were on both calendars it was always more of a challenge, especially on consecutive weekends. Rather than it taking an hour to adapt it could take a whole day to get full accustomed to the different driving style.
This was also your first season with Coanda Simsport, and you had a number of other top drivers in both series working with you. How did having the support of a team like Coanda make the difference in each championship?
Having the support from Coanda was very important to the results this year, none of this would have been possible without them. Having guys like Mitchell, Martin, and Mack to compare to week in week out made a bigger difference in more ways than I could have imagined. We were always working on something whether it be car setup or our individual speed as drivers and that mentality is honestly why this team is so successful and it's something I hadn't really experienced to this extent until this year.
Both series that you won featured a number of the same drivers competing, and all of you seemed to frequent the front of the pack. Who did you feel were your biggest rivals and toughest competition?
My biggest rivals across the season would have to be Benecke, Job, and deJong. All three of them were always up the pointy end pushing hard for wins and podiums and kept me on my toes each and every race.
As part of your participation in the Porsche Esports Supercup, you also ran a pair of live events in Germany, including top honors in the Porsche SimRacing Trophy at ADAC SimRacing Expo. What was it like to be competing in the same room with so many other top sim racers, and how does that change the nature of the race, if at all?
Competing in the LAN environment is night and day to competing from home. You have unfamiliar equipment and competing alongside your competition adds some stress but mainly excitement. Everyone's on equal terms and it's all down to who can adapt to the environment quicker. You've normally got lights, screens, commentators, and a crowd so there's something that can distract you, especially when the headphones don't block out everything. And when the race doesn't go to plan, things can sometimes get interesting as we know.
We all know you're not done racing this year, though—you've also got the Gfinity Supercars Eseries on your plate. As an Australian, what does it mean to you to see Supercars diving headfirst into eSports, and what can we expect from that championship?
To see the Australian sim-racing scene getting a boost such as the eseries is brilliant. The reach sim-racing has had to Australian motorsport fans in the past hasn't been the best but it's safe to say now many more people know what we do and have respect for the effort it requires. Supercars and Gfinity are both putting their best foot forward in not only the administration of the series but also the production whether it be pre event, live, or post event. So far the racing has been top notch and broadcast quality has been exceptional, and i'm sure it's only going to improve as the season goes on.
Finally, after such a phenomenal year, and one that may stand to get even bigger depending on your Supercars performance, what's next for you? Knowing that you'll have the target on your back in 2020 when the Porsche Esports Supercup returns, what will it take to defend that championship?
I feel as though next year will be as tough as ever, all the competition will have a years worth of experience under their belt and have a better grip on the car heading into 2020. Our advantage this year was that we were able to start the season on the right foot and it will be vital we do the same in 2020.
---
You may also like...
---