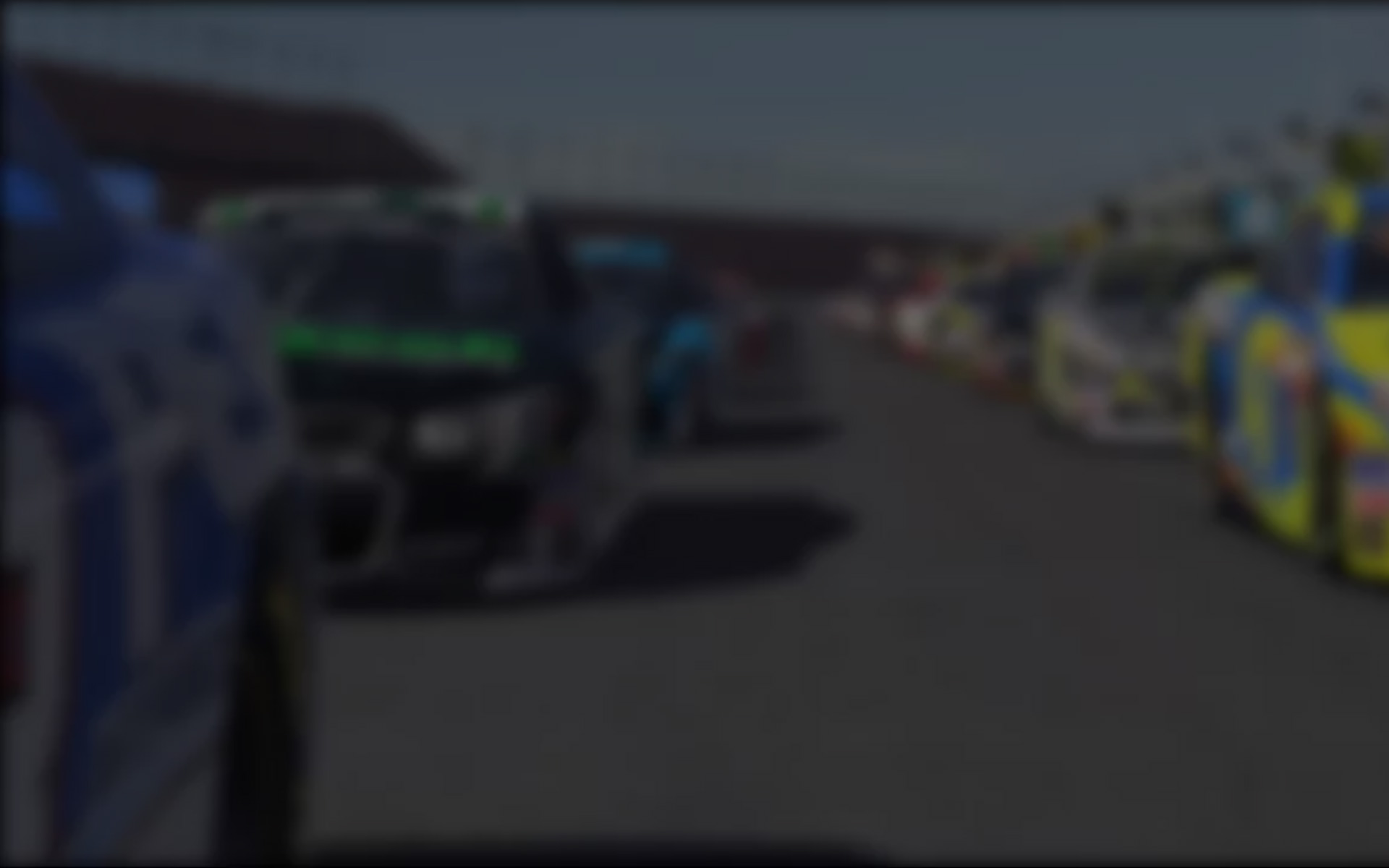 The iRacing.com V8 Supercars Series recently concluded Week 5 of 2014 Season 2 at the treacherous Mid-Ohio Sports Car Course. The competition was fierce as some of the best sim-racers in Australia made appearances at the weekly Strength-of-Field (SoF) race.  With the performance bar set very high, it was Shaun Kelly who came out on top in dominating fashion. Starting on pole position with a time of 1:23.183, Kelly got a blistering start off the line leaving Jarrad Filsell, who started beside him in P2, in the dust. Third starter, Justin Ruggier, was able to quickly overtake Filsell and put himself in contention for the lead…if he could just get past Kelly. Ruggier filled the mirrors of Kelly's Ford Falcon for the duration of the 27 lap online race and made some courageous passing attempts but just wasn't able to get it done. In the end, Kelly took home the hat trick with the race win, setting the fastest lap time of 1:23.506 and by leading every lap of the race.
Although he started in second, championship contender Filsell quickly found himself on the wrong side of things. After being overtaken on the first turn by Ruggier, Filsell tried to recover his lost position. He continued challenging Ruggier for position but made a costly mistake early in the race. Going into Turn 1 too fast on Lap Four, Filsell took a wild ride into the grass but was able to maintain control and get back onto the track albeit about eight seconds behind and two more positions back in fifth. Beau Cattell, who started in sixth but had been working his way up, was able to slip into third thanks to Filsell's off-road adventure. By the end of the race, Cattell had maintained his position and filled the final step of the podium as Filsell and Leigh Ellis completed the race in fourth and fifth respectively.
This Australian SoF race had a strength of 3677 and was split three times. Here are the top five finishers from the other splits:
Split 2/SoF 1858
1-Sanjin Delalic
2-Martin Creemers
3-David Baxter
4-Rhys Goldfinch
5-Glenn R. Boyd
Split 3/SoF 1130
1-Caleb Fuhrmann
2-Jonathan Beikoff
3-Ashley Ruskin
4-Justin Parkinson
5-Brian Monger
With consistency paying dividends, Cattell holds onto the championship lead with 1101 points followed by this week's winner, Kelly with 1010 points. Marlon J. McMullen (992), Ellis (964) and Filsell (855) round out the current top five.
With Week 5 completed, the iRacing.com V8 Supercars Series heads into Week 6 looking up hill. As fierce as the sim-racing competition has been thus far, the gloves will be coming-off for keeps as drivers attempt to conquer the legendary Mount Panorama Circuit located in Bathurst, New South Wales, Australia. Known for its unforgiving turns, sudden elevation changes and its signature corners, this massive 4 mile long public road circuit consists of 23 relentless turns; any one of which has the ability to end your race early. A favorite among Australian drivers, you can be sure that the bragging rights will be up for grabs as we head into Week 6 for 29 laps around The Mountain. It'll be a race you won't want to miss.
Be sure to follow iRacingNews as we continue our coverage of the 2014 Season 2 iRacing.com V8 Supercars Series!
---
You may also like...
---