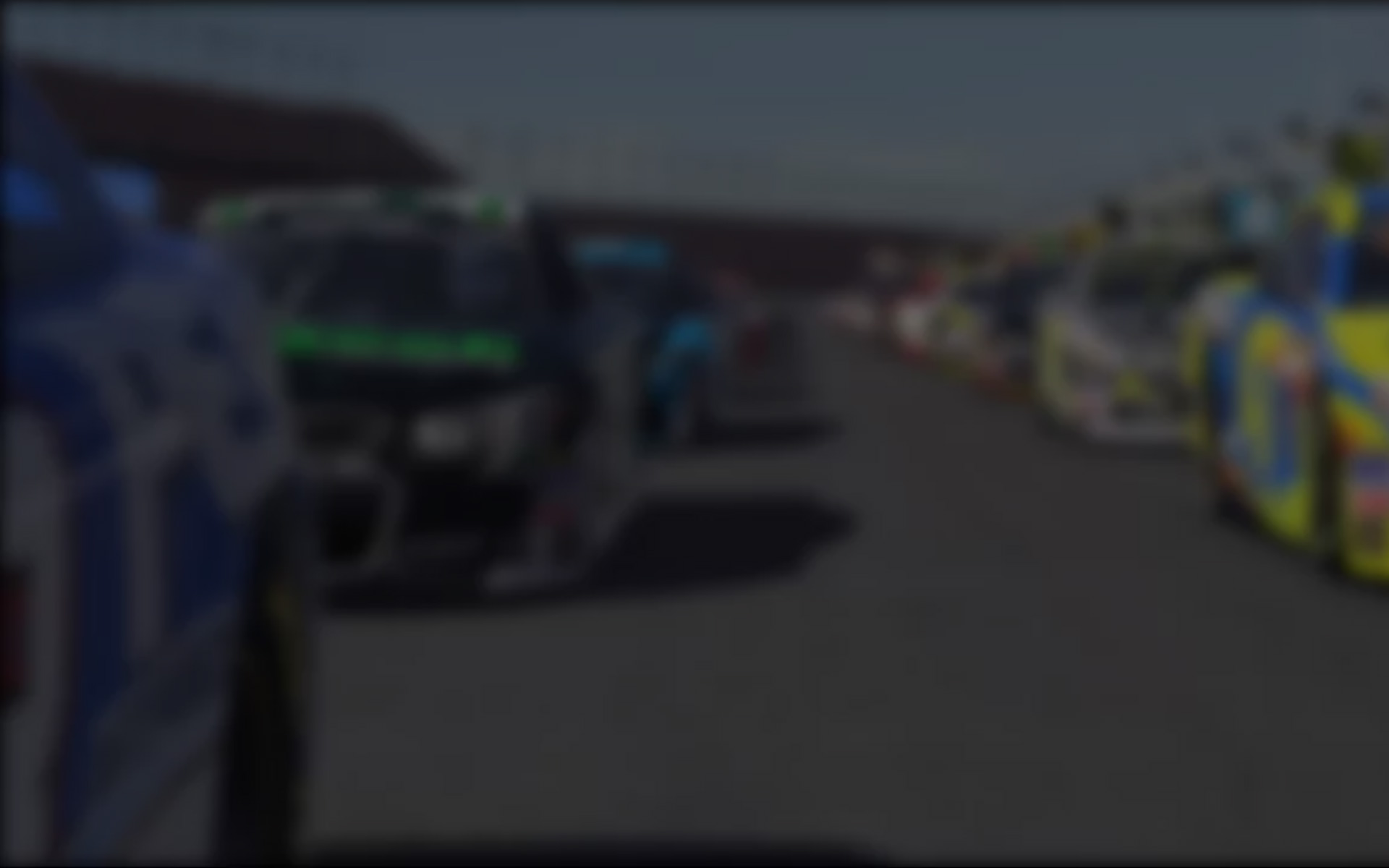 September 4th, 2017 by Jake Sparey
Martin Kroenke's tenth win of the season would be the sternest reminder that another title would surely be on the way to the VRS Coanda Simsport driver, taking an overall victory by four seconds over teammate Mitchell DeJong with Mack Bakkum controversially creating the first ever "Coanda sweep" in iRacing history by finishing third.
The land of the rising sun brought fresh ideas and a sense of anticipation in the air. With only three races left in the season, fans were packed watching the action in Mie Prefecture to either see the tenth straight win of the season or a new name becoming the lucky star. The first port of call would be the qualifying efforts but none could knock the persona of Martin Kroenke as his time of 1:29.274 would eclipse everyone by at least two tenths of a second, sharing an all Coanda front row with Mitchell DeJong alongside. Team Redline would lock row two out fully with Freek Schothorst third ahead of the five-time champion, Greger Huttu. Mogar Filho from the Radicals Online team would impress again at Suzuka in the Radicals Online machine, fifth compared to the pole position from last year. He would be coupled with Mack Bakkum in sixth as Apex Racing would lock row four out, Fluke ahead of Jensen. Bono Huis' qualifying looked more Tokyo ghoul rather than space dandy as the World's Fastest Gamer finalist could only muster a twelfth-place grid slot.
The race would see a clean start in comparison to the 1990 efforts of Senna and Prost as the field all slotted nicely through the opening few corners. Early positions would be traded about in the middle of the pack as Bakkum would negotiate around Filho's moving castle and up into fifth. Business would be as usual for Kroenke in the opening laps as he would methodically break the one second DRS barrier to never be seen by a rival again.
Bono Huis on the other hand would become stuck and very quickly. Despite making a couple of positions in the opening laps, the Redline driver would be given limited opportunity to circumnavigate Coanda's Martti Pietila, instead having to follow him through the likes of Jamie Fluke and Mogar Filho. It wouldn't be until lap twenty of fifty-three that Bono would be able to capitalize on misfortune as contact between Higelin of Apex and Pietila of Coanda would end with Huis narrowly avoiding a death note from the two. Pietila would take the brunt of the spin, dropping back a number of positions.
The window for pitting would be early for those with damage but the majority of drivers would come in around lap twenty-five. Greger Huttu would be one of the first to come in but would have his outlap fraught with traffic, costing precious time in his battle with Bakkum. Undeterred, Huttu proved he wasn't just a one punch man, as he would rally a string of quick times to comfortably leap the Coanda driver in the window. More crucially than that however, Freek Schothorst would stay ahead of the pair, making Mack Bakkum's life a whole lot harder. Bono Huis would have to change his front wing on the lane, proving his fate was equal to zero. The pit stop would cycle him back to his grid position of twelfth, having to do the work all over again. Kroenke would stop a lap before DeJong at the end of the cycle to maintain the lead.
Freek Schothorst would lose out to both Huttu and Bakkum shortly after the stops, quietly falling away to fifth before Bakkum would make an attempted pass on Huttu into turn two. The attack on the titan would end in similar fashion to Indianapolis, contact with Huttu going around, which caused much debate during and after the event. Bono would make little late race progress but just enough to perch inside the top ten.
Ultimately though Kroenke could cruise and finish home with four seconds to spare, helping to kick off a neon purple genesis with both DeJong and Bakkum finishing on the podium, marking the first time in iRacing history that VRS Coanda Simsport have locked out the podium, and only the second time in iRacing history. Freek Schothorst would quietly run home to fourth as Marcus Jensen for Apex Racing UK would show class beyond his age yet again with a typically quiet drive to fifth. The tenth place overall for Bono Huis would be just enough to keep the title aspirations alive, but only just, finishing ahead of his teammate, Aleksi Uusi-Jaakkola. The other Redline driver, Olli Pahkala, could have gone beserk after the race, not happy with finishing outside of the top twenty.
Martin Kroenke (351) now commands an almost insurmountable seventy-one-point lead over Bono Huis (280) with two rounds to go, meaning that Kroenke only needs eight points to secure the title, or a 28th place finish or higher in the last two events, if Huis drives flawlessly. Freek Schothorst and Martti Pietile (252) will be scrapping hard to break their tie for third place as Mack Bakkum (243) will be looking to avoid the stewards after the contact in turn two. Marcus Jensen (230) quietly keeps in sixth place as a good day from the hometown boy, Kazuki Oomishima (217) helps the Radicals Online driver to maintain in seventh.
The battle at the bottom remains interesting with Holzmann, (119) Carroll, (116) Tormala, (111) Remenyik, (109) Filho, (109) Uusi-Jaakkola (108) and Bida (104) all sit precariously on the bubble in comparison to Tomo Meglic (99) who puts all of the drivers at risk, creating a game of hunter versus hunter. Apex Racing UK's Peter Berryman (97) now falls into the drop zone for the first time this season and with just two rounds left, does not have long to salvage automatic qualification.
Round eleven of twelve heads to German shores and to the fabled Nurburgring. The opportunity for Kroenke to win on home soil looks overwhelmingly likely to happen on September the 23rd on Racespot TV and iRacing Live. Either the championship goes to a decider, or Martin Kronke becomes only one of two men to be a two-time champion.
Yet again, Kroenke spirited away from the rest of the field, but now he is one race from a title, and two from perfection.
---
You may also like...
---