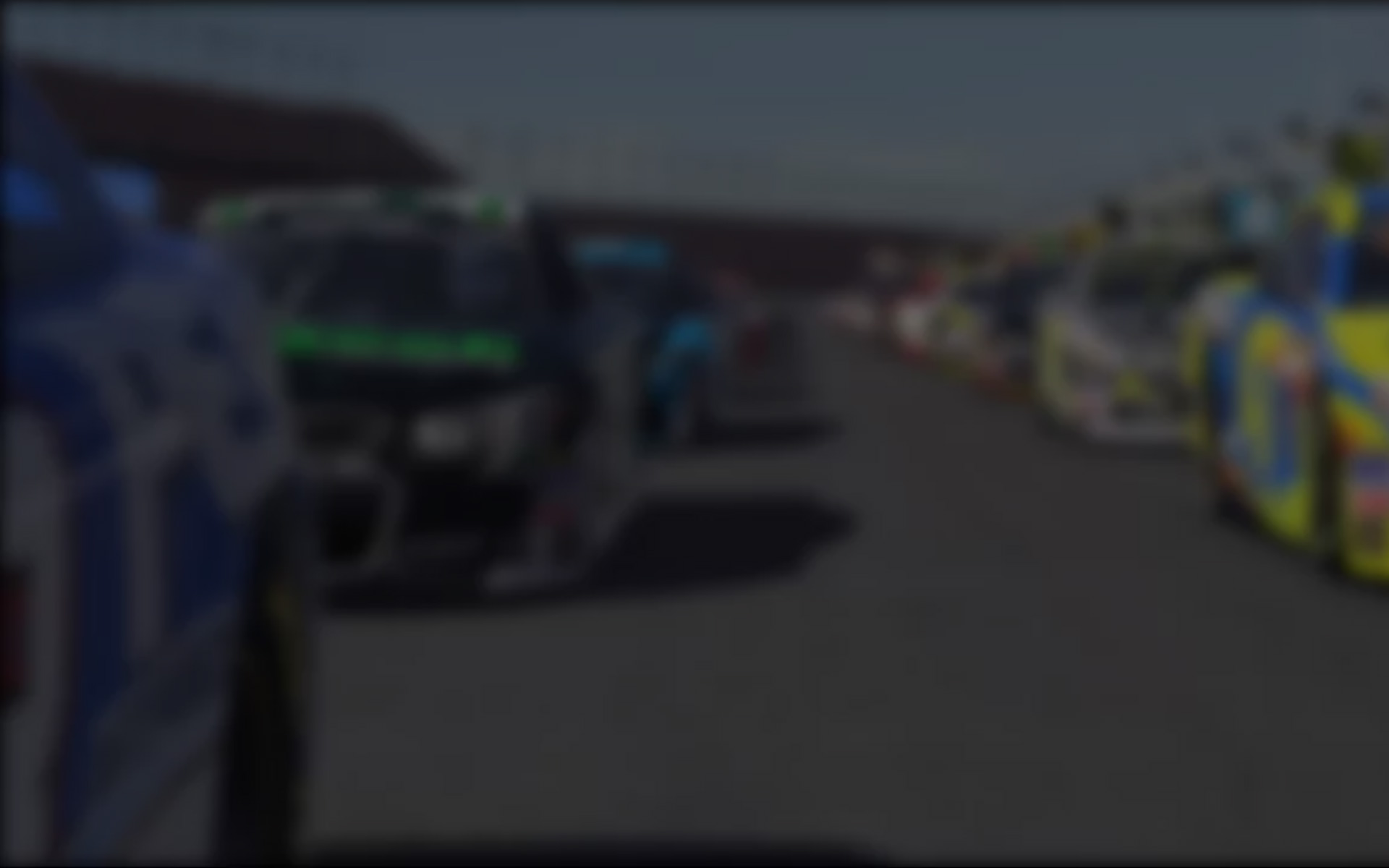 October 13th, 2016 by Jonny Simon
Ninth Win of the Season Secures First World Championship
A new world champion is born as VRS Coanda Simsport's Martin Krönke wins the 2016 iRacing World Championship Grand Prix Series and is now $10,000 richer, as the German also wins his first career series title.
Team Redline's Greger Huttu was left to lament a season of struggles, the second time the Finn would fail to win a championship when a new car (McLaren MP4-30) was introduced to the series (the retired Hugo Luis won in 2011 when the series switched from the IndyCar IR-05 to the Williams FW31) and, fittingly, coming home in second at Circuit of the Americas (COTA).  Apex Racing UK's Peter Berryman further cemented his mark as the unofficial rookie of the year by taking the first podium finish of his career, a perfect way to summarise a terrific year by the Northern Irishman.
COTA played host to the championship finale for the third year in succession; however 2016 was the first year the championship hadn't already been mathematically decided heading to Texas.
COTA itself is one of the most technical tracks on the calendar, thus setup is one of the most critical components to lap time. This involves significant anti-roll bar adjustments to stabilise the front end through medium speed corners, as well as keeping the rear end in contact with the ground while exiting corners in traction zones. Commitment, muscle memory and trust in brake markers and bollards is important through the various blind apexes and constant undulation that characterize this demanding circuit.
Qualifying began for the final time in 2016 and all eyes were on Krönke and Huttu. The two had posted six and four pole positions respectively, indicative of Krönke's improved pace in 2016. Krönke initially secured provisional pole by a couple tenths and Huttu finished qualifying in P3 on the second row (although the cleaner line), further dimming his chances at a sixth championship.
However the biggest surprise would come from Team Redline's Olli Pahkala.  Huttu's teammate not only reinvigorated a charge at the title for Mr Five Time, he also sparked hope in his pursuit for third in the final championship standings. The Finn rocketed his way up the timing sheets on his final run, stealing pole position from Krönke by a scant 0.005s with one of the best laps of his career.
Krönke himself was showing signs of pressure for the first time this season, going off track in qualifying with his lap time subsequently deleted and disregarded.  Meanwhile, Orion Race Team's Marin Čolak joined Huttu on the second row, proving Orion is (once again the dark horse) for another event.
Krönke held a 17 point advantage heading into the final round (516) ahead of Huttu (499) who thus needed his rival to finish 15th or lower if he were to win his sixth championship by winning the race.
The lights illuminated and disappeared in beautiful sunshine as 56 laps of sim racing began with Krönke and Huttu sweeping past a virtually stationary Pahkala. The second stage of the start proved superior for Pahkala as he managed to limit the damage and maintain the third position behind Krönke and Huttu, respectively.
Radicals Online's Mogar Filho, who claimed the first pole position of his career at Suzuka, experienced technical issues in the early laps as his car came to halt at the exit of Turn 12. Fortunately, the Brazilian managed to get his McLaren MP4-30 restarted and finished an impressive 14th on the lead lap.
Krönke's nerves showed once again as he went off track in the first sector during the first stint, an anomaly for what has otherwise been a nearly error-free season for the German.  However, he only lost a couple seconds  for his indiscretion and had enough of a buffer to maintain the lead; later he conceded he did indeed feel the nerves of the championship fight.
With the race progressing in a fairly calm nature, Pahkala decided to add some flair to the battle and was the first to pit on Lap 22 as he found clear track in the mid-pack.  While the decision to pit early seemed to be a smart one, it would later come back to haunt the flamboyant Finn as he wrestled his car to the finish with a lack of grip in comparison to his competitors.
Team Redline's third Finn – Aleksi Uusi-Jaakkola –  followed suit the next lap, along with a stream of drivers who all decided to cover the fast charging Pahkala, whose race pace reminded his competitors that he wasn't on pole position by a fluke of a lap.
Krönke entered pit lane on Lap 26 and it soon became evident that Huttu had waited too long to pit. Krönke managed to maintain the lead ahead of Pahkala, who set a series of fastest laps in an effort to close0down the advantage. Huttu would finally enter his box on Lap 28 in a search for fresher rubber in comparison to his competitors. Not only did he feed-out behind Pahkala, to make matters worse, Čolak snuck ahead into T1 as Huttu exited pit lane.
Nerves under control, Krönke ran a flawless second stint to cross the line first and claim his ninth win of the season, tying the second best win total for a season in series history (Huttu took nine wins in 2013 and a staggering 15 victories in 2010).
"Most of today's race, I was nervous, as many things could still go wrong and we'd lose the championship," said Krönke.  "The start of the race was better than expected, and from there I tried to play it safe and wanted to get to the finish line."
Most importantly of course, the focus was on the VRS Coanda Simsport driver winning his first iRacing World Championship Grand Prix Series championship in style. Winning a race to seal the championship is to motor racing as striking out a batter in Game 7 to win the World Series is to baseball. The now-2016 world champion dutifully celebrated with burnouts to cement the memory, noting post-race that it would however take a few days for his accomplishment to settle-in to his mind.
Huttu came home in second, noting that he has lost the championship before and that this was nothing new for the five time world champion. The Finnish sportsman was quick to offer congratulations to Krönke and acknowledged both he and the team would need to ameliorate on their 2016 weaknesses, going into 2017 with a bang for the buck and look like a rocket on the road.
Lest we forget, the greatest sim racer of all-time does have five championships to his name, as well as 57 wins out of the 118 races (48%) in series history.  But as the dominant sim racer turned 37 years old a few weeks before the finale, one has to wonder if we just witnessed the passing of the torch? Is Bono Huis' emergence in the following iRacing Pro Series of Road Racing developing at the perfect time for Team Redline boss Dom Duhan? The 2016-2017 off season is rife with questions that can only be answered by Redline:  A new era or the continuation of dominance for years to come?
Behind the two champions Berryman sealed the unofficial rookie of the year away from teammate Graham Carroll with a podium to end the season in third. The Apex Racing UK driver would enjoy a post-race laugh, brushing off any concerns of being underrated throughout his rookie campaign.
Joni Törmälä concluded a brilliant season in fourth, completing a Romain Grosjean-esque campaign where he exceeded all expectations that would be set for a driver.  Pahkala's strategy COTA didn't pay off, just keeping him ahead of Čolak and Orion Race Team's Ilkka Haapala, but his fifth place finish secured third in the championship standings ahead of Törmälä.  Coanda Simsport's Martti Pietilä completed a fine day for Coanda Simsport, coming home eighth ahead of Carroll with Radicals Online's Yuta Saito in tenth.
As if Krönke's nine wins were not impressive enough, consider that he finished in the top five in every race during the 2016 season, ending his championship charge on 555 points without a DNF. Huttu would followed on 534 points with Pahkala (433) narrowly edging out Törmälä (426) for third in the standings ahead of Berryman on 396.
The 2016 iRacing World Championship Grand Prix Series concludes with the first season in the McLaren MP4-30 judged a success.  Stay tuned for information on the 2017 season by visiting the iRacing website, as well as racespot.tv and wcs.iracing.com (the championships official website). And be sure to catch the iRacing Pro Series of Road Racing, which will be broadcast by Apex Racing TV in around a month's time.
---
You may also like...
---