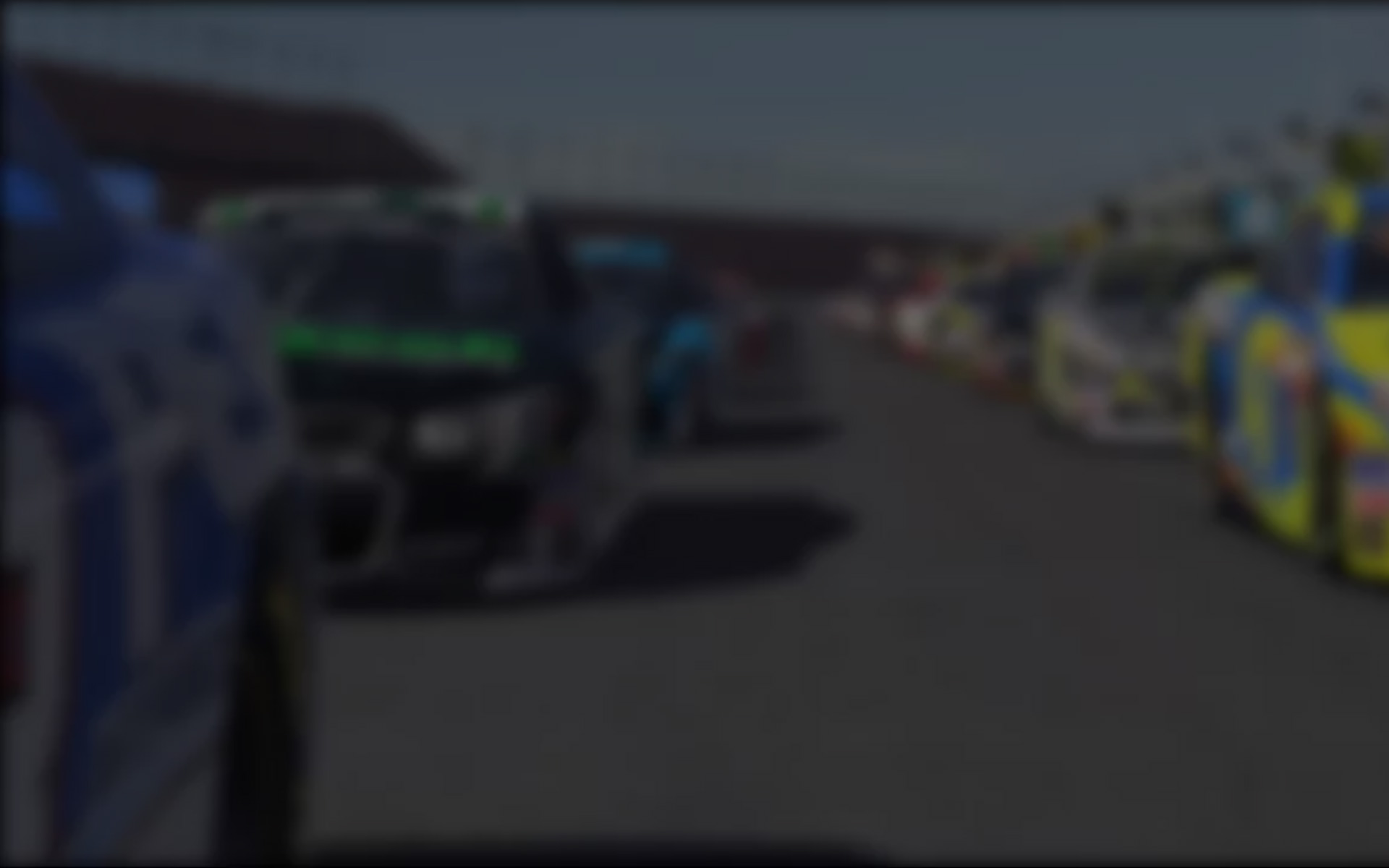 VRS Coanda Simsport's Martin Kronke cruised away from the field in the sprint race, and held off intense pressure from both Jarrad Filsell and teammate Joshua Rogers in the feature, to score the first event sweep of the 2019 Porsche Esports Supercup season at Mid-Ohio Sports Car Course. After qualifying eighth, Kronke converted the eight-car inversion on the sprint race grid into a dominant weekend, leading all 33 laps across both races. The feature victory earned Kronke a $1,000 bonus and helped him jump to third in the championship standings.
"In the first race, fortunately, it wasn't too tough—I managed to pull away relatively nicely early on, and never really had to fight anyone," Kronke said after the victory. "The second race gave me a bunch of heart attacks, first with Jarrad. I may have pushed him wide, I'm not sure, but it was unfortunate. The second was Josh being all over my back end for half the race or so. He tried to pass a couple of times, and it was difficult to defend, but luckily I hung on."
Relentless aggression defined the first laps of both the sprint and feature events, with multiple cars getting airborne and some of the incoming points leaders impacted. No fewer than three cars suffered rollovers in the first two laps of the sprint race as racers pursued every possible opportunity to better their starting spot for the feature. In the main event itself, a spin for Kamil Franczak in the Keyhole bunched up some of the top drivers; the resulting chaos sent Mitchell deJong airborne and damaged Rogers' front end, although the latter would hold his position. deJong, who had qualified a disappointing 15th but clawed back up to 10th in the sprint race, would take a DNF in the feature.
Nonetheless, most of the action at the very front of the field was fairly clean. In the sprint race, Kronke extended a three-second gap across the sprint race over Team Redline's Greger Huttu and Apex Racing Team's Jarrad Filsell, with Franczak and Benecke completing the top five. Rogers, the incoming points leader, posted the fastest qualifying lap of 1:22.812, and climbed from eighth on the grid to sixth to better set himself up for the feature.
In the feature, Kronke took another lead off the start, but Filsell finally got past Huttu after struggling to pass in the sprint. He nearly passed Kronke as well, but put a wheel into the grass after taking the outside line and spun out of podium contention. Rogers completed the first lap in fourth, climbed to third with the Filsell spin, got past Huttu, and latched onto Kronke's bumper for the second half of the race, offering more than 10 minutes of consistent pressure and multiple passing attempts to no avail.
"That was definitely a really, really close race at the end with Martin!" Rogers said. "It was always going to be a good one to be a part of. I haven't gotten to race Martin so close before, so it was always going to be an exciting one, and doing it without contact was obviously the main objective. But it was a good win to him in the end and a close battle. Mid-Ohio's a tough track to pass on, so it was always going to be tough, but he never put a foot wrong and drove his best."
Behind them, three drivers were engaged in a cutthroat battle of their own for third. Huttu's double podium bid came to an end when Red Bull Racing eSports' Patrik Holzmann bumped him out of the way in Turns 5 and 6; Holzmann would hang on to third, with Holzmann's teammate Graham Carroll fourth and Huttu completing the top five.
"Greger started to be slow, and I think he struggled with the tires—I managed to pass him eventually, but I wasn't really happy with how it went," Holzmann admitted. "I think he just braked a bit early, because we were side by side on the straights. His left-hander braking was compromised, he braked quite early, and I wasn't expecting that, so I hit him slightly. I'm really sorry for him, but I'm happy for the team in P3 and P4. There's not much more that we can ask for."
Rogers' consistency in the first two rounds of the season have given him a massive advantage in the championship. The top 10 in points after Mid-Ohio are as follows:
Joshua Rogers, 260 (1 win)
Jarrad Filsell, 171
Martin Kronke, 166 (1 win)
Sebastian Job, 166
Mitchell deJong, 145
David Williams, 145
Jamie Fluke, 144
Jeremy Bouteloup, 136
Patrik Holzmann, 130
Maximilian Benecke, 124
The Porsche Esports Supercup will return to action on May 11 with the first European-based track of the season, the legendary Spa-Francorchamps. As always, the race will be streamed at 14:00 GMT (10:00AM ET) on the iRacing eSports Network on Twitch, YouTube, and Facebook.
---
You may also like...
---