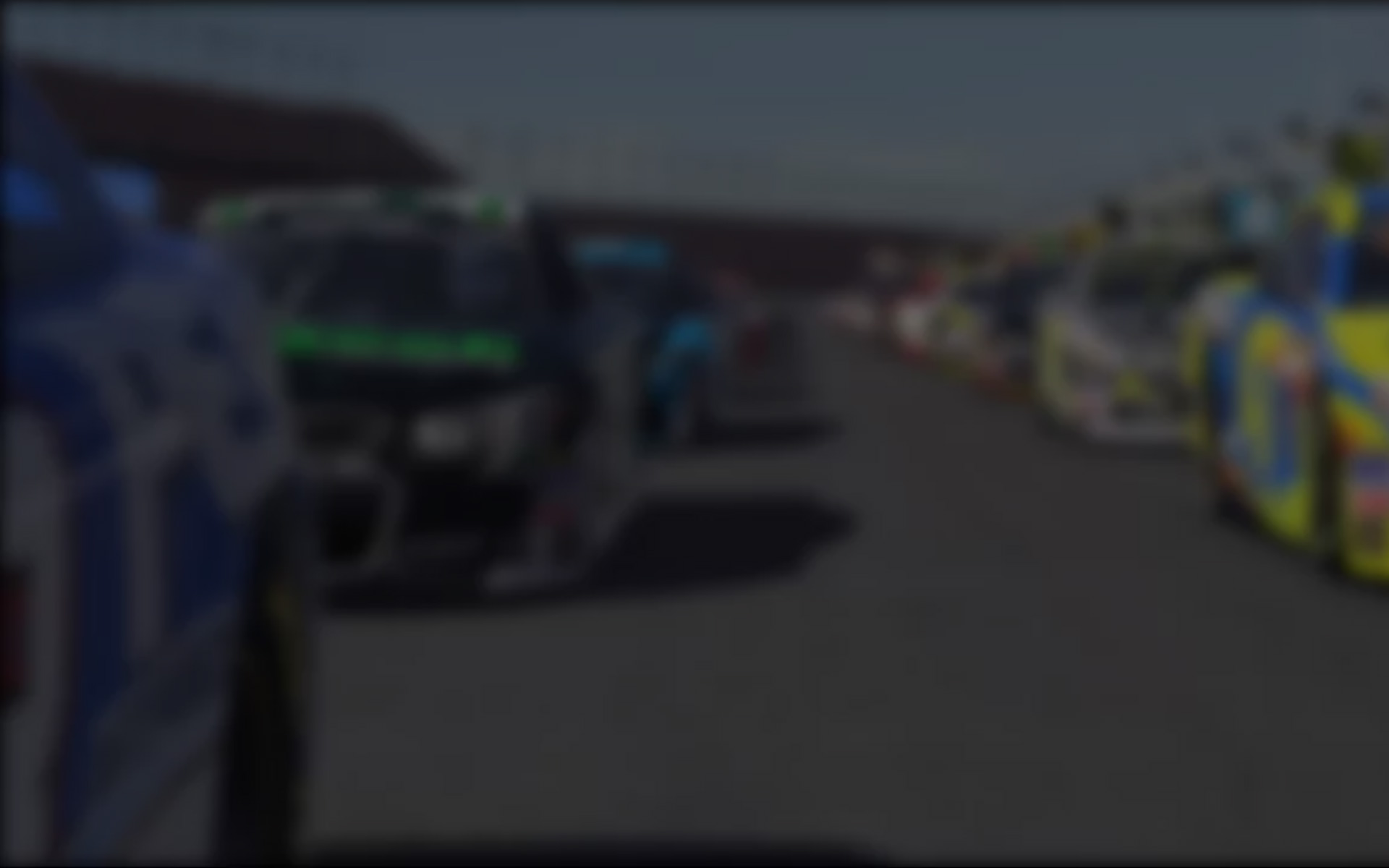 The Irish Hills of Michigan always provide the NASCAR iRacing.com Class A Series with some of the most aggressive online racing of the season. Week 8 was no exception as 714 sim racers took to the white knuckle, 200mph racing that the high banks of Michigan International Speedway has to offer. Multiple groove racing is common at MIS, so a setup that allows you to adjust your line throughout the event is key to running up front.
Another week of big point totals, and our Division One championships contenders running neck and neck. Leading the way however was former NASCAR iRacing.com Pro Series (NiPS) driver Jeremy Thornton with 353 big points. This is a huge deal for Thornton who is currently on the bubble in locking himself in to the top twelve in points. Leading only 26 of the 100 laps, it was not easy for Thornton, but he rose up in the clutch and took the 5520 Strength of Field win over championship contender Jason Karlavige.
Despite Karlavige putting together a 339 point week, it was not enough to overcome the man he is chasing in the overall standings, Jared Crawford. In a separate, narrowly lower, race than the one won by Thornton, Crawford dominated and earned a cool 347 points to go along with the trophy. What all that means is as the season heads into the final stages, Crawford holds a fourteen point advantage over Karlavige. For those new to the iRacing.com points system, fourteen points equates roughly to one position on the track in the high split races.
While some drivers race for points, others race for fun, not having a care in the world what it might do to their individual statistics. Twenty eight drivers definitely fall into that category, as they competed in more than ten races on the week. Former NiPS driver Rick Savage set a high standard with twenty four starts on the week, besting Ivan Garcia by six races. Kenny Humpe once again set the bar in wins, going to victory lane in seven of his ten starts. The next highest win total came from Kyle Peddle with five.
As the season heads into the final four weeks, drop weeks will now start taking effect. An unusual problem for the top NiPS hopefuls… They don't have much to drop. In a normal season a driver will compile a few bad weeks over the first eight weeks, utilizing the four drop weeks to overcome their less than stellar performances. To put things in perspective, the current bubble spot, Jeremy Thornton, is averaging nearly 250 points per week. Thornton's current 1697 point total would have won him the Division One Championship last season.
From the fast, wide, high banks of MIS, to the short, tight, and flat confines of Martinsville Speedway for Week Nine of 2012 Season 1. The paper clip shaped track has built a reputation over the years for twisting fenders, tight racing, and surprise winners. There are no "Lucky" wins at Martinsville, it takes talent and car control to get your Impala to the finish in a position to win, a task in which even the most thrifty drivers have difficulty with.
---
You may also like...
---